The U.S. Census Bureau is looking for participants to help evaluate a new web survey developed for the National Center for Education Statistics (NCES), within the U.S. Department of Education. This survey is part of NCES's National Household Education Survey, a study that helps educators, researchers, and policy-makers better understand children's care and schooling.
By engaging the voices of individuals with lived experiences, especially those in marginalized communities, we can help strengthen their quality of life through policy and action. Encourage your community members to participate!
Opportunity Details
The U.S. Census Bureau is looking for parents or guardians of a child who is under age six AND who:
Is in some form of childcare (e.g., cared for by a relative; by a neighbor, nanny, or au pair; or in a pre-school or childcare center);
Is in more than one type of childcare arrangement (e.g., watched in morning by a relative and in the afternoon goes to a preschool); or
Is in childcare and where the parent/guardian has developmental concerns about the child; or
Is in childcare and where the child has been diagnosed with a developmental delay; and/or
Is in childcare and has five or more siblings living together at the same residence.
They are also looking for the parents or guardians of a child in K-12 (children enrolled in public school, private school, or who are homeschooled).
If an individual is interested in participating, they should contact the Census Bureau at 301-763-4979 and mention Education or send an email and enter "Education" in the subject line of the email. The individual will then be contacted and asked to complete a brief telephone screening in order to determine if they are eligible. The telephone screening will take approximately 10 minutes.
If the individual is eligible, the Census Bureau will schedule a 90-minute interview at their convenience. During that interview, participants will be asked to complete a web survey about their child's care or education and their experience and perceptions of the web survey itself.
Eligible participants will receive $60 cash as a thank you for their participation. The study sessions will begin on June 16, 2022, and conclude on July 7, 2022.
At Social Current, the collective impact of our network is our top priority as we elevate partners from across the social sector to facilitate real conversations and spark meaningful, lasting change.
Our engagement packages allow individuals and organizations across the human services ecosystem the opportunity to collaborate in new and exciting ways. Each month, we will delve into featured topics in our "Maximizing Your Social Current Engagement Package" webinar series to help you learn more about how Social Current can maximize your impact.
Whether you are interested in propelling your work forward through public policy, advancing equity, or discovering new development opportunities, these webinars, featuring Social Current content experts, will guide you to take impactful action within your organization and beyond.
In addition to focusing on a featured topic each month, we will also preview new or soon-to-be-released products, services, tools, and engagement opportunities. This webinar series will include ample time for Q&A, as you explore ways to maximize the engagement experience for your organization and colleagues.
Watch recordings of past sessions, register for upcoming webinars, and stay tuned for more sessions to come.
See ways to engage and register for events with Social Current today.
Johnson Bam moved to the U.S. from Ghana with his wife and children six years ago, and the family soon outgrew their Chicago rental apartment. With three kids, he wondered if he could become a homeowner in their new country. Johnson set out to learn everything he could about the home-buying process in the U.S. Using Bank of America's Better Money Habits® financial educational resources, which are offered online and through community-based partners, Johnson was able to budget, save up for a down payment, and, once a homeowner, manage his new expenses. Through the additional support of his loan officer, who guided him through the process, the Bam family now has a place to call their own. Hear more about Johnson's experiences and read the stories of other community members finding financial success.
Bank of America's free Better Money Habits® tools, which include videos, articles, and resources, available in both English and Spanish, provide practical information around money and personal finance. Community-based organizations can leverage these resources in a variety of current programs by engaging staff in train-the-trainer Better Money Habits sessions.
Social Current network organization Northwestern Settlement House in Chicago has worked with Bank of America to train its staff on these financial literacy education tools. "The Better Money Habits website and tools were really easy to access and use, said Katie Taylor, director of development at Northwestern Settlement. "Our program staff are able to easily pull what's needed for our different populations and specific needs."
Additionally, a handful of other Social Current network organizations are working with local Bank of America teams to offer Better Money Habits trainings to their community members across the lifespan.
Social Current is in its third year of collaborating with Bank of America to support communities in becoming more financially resilient by connecting people to the tools, resources, and education they need to help them achieve their financial goals.
Learn more about how your organization can be a Better Money Habits® curriculum provider by watching our on-demand webinar or by contacting Emily Merritt at Social Current.
Learn more about advancing social and economic mobility so that all families and communities can thrive:
Every person, family, and community is more likely to achieve their full potential when they have a strong foundation that enables them to weather life's challenges and thrive, no matter their current situation, socioeconomic status, or geographic location. These building blocks are essential for creating and sustaining the well-being of every family and community:
Safe, stable, nurturing relationships and environments that prevent and mitigate the impact of trauma through quality care options across the lifespan
Equal opportunity employment that provides a living wage, economic mobility, and comprehensive workforce supports
Affordable, preventive, quality health care that provides parity for behavioral health and addresses the social determinants of health
Affordable, livable homes in safe, vibrant neighborhoods that have accessible healthy food, transportation, child care, and other fundamental services
Education that begins with nurturing and supportive families and continues with early childhood development through post-secondary advancement
Building the Essentials of Financial Well-Being
Because so many of these building blocks are tied to financial well-being and opportunity, Social Current has collaborated with the Washington University Brown School's Center for Social Development (CSD) and its partners to publish new research in Social Current's peer-reviewed journal, Families in Society: The Journal of Contemporary Social Services. In recognition of Black History Month, the issue is freely accessible without a subscription through February 2022.
The special issue, Building Financial Capability and Assets in America's Families, was guest edited by Jin Huang, Margaret Sherraden, Jenny Jones, and Christine Callahan. Articles were developed from presentations made at a national conference hosted at CSD and the Financial Social Work Initiative at the University of Maryland School of Social Work.
"We began this project to develop a better understanding of how financial well-being has become elusive for families," explained Margaret Sherraden, a research professor in the Brown School at Washington University and a faculty lead of CSD's Financial Capability and Asset Building (FCAB) initiative.
Many families and communities, especially communities of color, face hurdles that they alone did not create or control that obstruct their ability to flourish. "Counteracting multigenerational disparities and trauma resulting from systemic racism and oppression requires intentional interventions aimed at addressing root causes. Otherwise, those conditions may be insurmountable and will impede social change and justice that can benefit all Americans," according to Jody Levison-Johnson, president and CEO of Social Current.
Helping Families Overcome Barriers
For families in crisis, guidance from community-based organizations and social services professionals can be critically important. "Financial and economic issues underlie many of the problems that bring families to social services," the editors write in the issue introduction. "Intake interviews … often reveal insufficient income and assets, overwhelming debt, lack of emergency savings, limited access to public benefits and social assistance, challenges obtaining a bank account or credit, and worries about their future financial well-being."
Jin Huang, professor of social work at Saint Louis University and a faculty lead of CSD's FCAB initiative, noted takeaways: "This collection shows that families who bring financial struggles to social workers can find guidance on operating in an increasingly financialized society and on improving financial security. It also shows that those outcomes – financial capability and financial security – require a broader framework of supportive programming and sound policies."
Building Financial Knowledge in Social Services
As dean of the Whitney Young Jr. School of Social Work at Clark Atlanta University, Jenny Jones brought to the project her insights from training students for financial capability practice. "I began incorporating financial content into social work classes to introduce students to issues related to families that are referred to social service agencies for various services," Jones said. "Students embraced the skills when they saw how pivotal these issues are in the lives of their clients."
Christine Callahan, research associate professor with the University of Maryland's Financial Social Work Initiative, also came to the project through her efforts to develop social workers' capacity for guiding clients in their financial struggles. "Social workers recognize that a better understanding of financial matters and addressing financial distress to a greater degree would enhance their work with individuals, couples, and families who often are dealing with complex, intertwined psychosocial and financial problems and stressors."
Advancing Equity and Economic Freedom
It's clear that all people need to be supported by families, who in turn fuel vibrant communities and economies. "Families and communities today are experiencing both acute and persistent needs that are varied and interconnected. That's why it's so critical that solutions focused on building well-being are evidence-informed, diverse, and cross-cutting through the lens of advancing equity," notes Undraye Howard, senior director and special advisor to the CEO on Equity, Diversity, Inclusion, and Engagement at Social Current.
More practice and policy innovations, training and education, and research are necessary to ensure that all families—and particularly families of color with added burdens resulting from America's long history of systemic racism and a culture of white supremacy—have the "opportunity to generate new collective narratives of genuine economic freedom where they can realize their hopes and capabilities" as envisioned in the essay by Devin Fergus and Trina Shanks.
Special Issue Articles
Articles in this issue can be accessed through Black History Month 2022 without a subscription.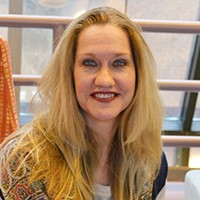 Christine Callahan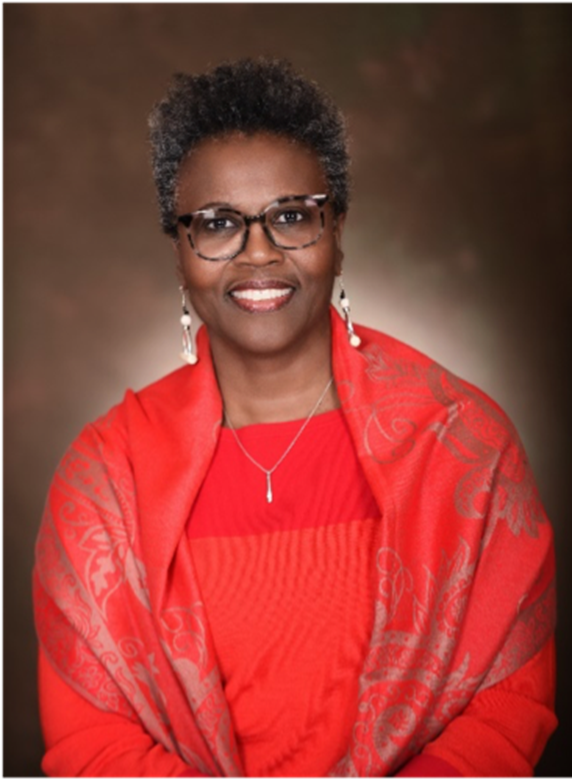 Jenny L. Jones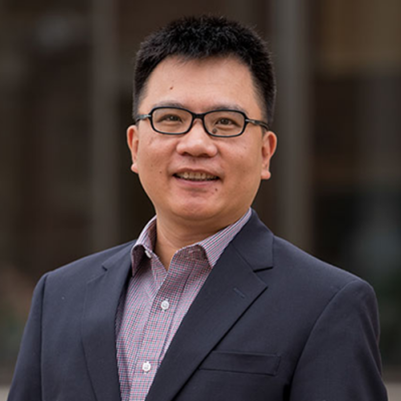 Jin Huang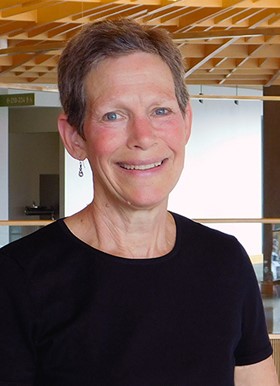 Margaret Sherraden
Every day, community members across the country miss out on educational, employment, and social opportunities simply because they do not have access to clean clothes. The laundry services children, youth, young adults, families, and older adults receive through community-based organizations in the Social Current network play an important role in helping them manage through a challenging moment in their lives.
To help respond to this critically important need for clean clothes, Social Current collaborates with CSC ServiceWorks Inc. (CSC), the industry leader in laundry solutions, by participating in its national effort to donate commercial-grade washer and dryer equipment and in-kind maintenance services in 40 communities throughout the U.S. They seek to lighten the load of community members around the country.
"We're thrilled about the impact our partnership with CSC ServiceWorks is having on community-based organizations and people across the country. Their unwavering belief that laundry is an essential service has helped to improve people's lives and strengthen the infrastructure and operations of organizations within the Social Current network." said Jody Levison-Johnson, president and CEO of Social Current.
In 2021, CSC ServiceWorks donated hundreds of washers and dryers as well as ongoing maintenance services to provide reliable laundering operations for organizations and their beneficiaries. This year, the partnership will continue to expand into new markets and offer additional services such as air vending and ongoing machine maintenance.
"When our teams were made aware of the challenges that neighbors face in accessing laundry services and community centers have in maintaining washers and dryers, we jumped into action," said Rick Martella, executive vice president at CSC ServiceWorks. "We are honored to partner with Social Current to bring laundry services closer to home and show our neighbors we care about their success. This is part of CSC's ongoing mission to provide critical services that enable people to succeed."
Through its CommunityWorks initiative, CSC ServiceWorks helps people be ready for school, work, and life. The company applies its resources, and skills to spotlight this mostly hidden laundry challenge and rally others to take action.
The impact of these donations is being felt far and wide. One participating organization, PB&J Services in Albuquerque, New Mexico, is using its new commercial laundry machines in its pre-K class and community center. "We now have access to reliable laundry equipment that can be used to clean masks, children's dirty clothing, towels, and other supplies. We also are providing clean clothing for clients, which removes a barrier to confidently accessing employment, education, and community services and improving overall self-image and well-being," said Tashi Swierkosz, development & communications manager at PB&J Services. She went on to share, "The CSC employees made the installation process as smooth as possible. They were very responsive, compassionate, and enthusiastic about supporting PB&J and our families."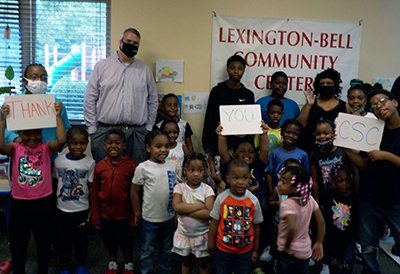 PB&J is one of 20 organizations that have received equipment in 2021. A few other beneficiaries include:
Casa Central Social Services Corporation in Chicago, helps families experiencing homelessness by providing interim housing, case management and support services. This donation has enabled families to do their own private laundry and have access to clean clothes.
Ruth Ellis Center Kofi House program serves low-income LGBTQ youth in Detroit. Thanks to this donation, clients do not have to decide between clean clothes or food on the table.
Shiloh House in Littleton, Colorado, provides therapeutic care and a home-like environment for foster youth who have experienced abuse and neglect. The new equipment allows young people the opportunity to do their own laundry and gain autonomy and responsibility.
To facilitate this laundry initiative, Social Current connects local CSC teams with community-based organizations to assess laundry operation needs and install new equipment. If your organization is interested in exploring a potential relationship with CSC ServiceWorks for donated commercial laundry equipment and service, air vending service and volunteer engagement in 2022 please contact Emily Merritt, corporate relations manager at Social Current, to determine your eligibility.
About CSC ServiceWorks
CSC is the leading consumer services platform company in North America that delivers technology-enabled laundry services in the multifamily, academic, and hospitality markets and tire inflation services in the convenience store and gas station space. We work to make life easier by providing seamless experiences and world-class service to millions of consumers, property managers, and owners every day. Our engaged team members continue to innovate and lead our industry as we find new ways to deliver value to our customers and the communities we serve.
All people want the same things: To earn, learn, and belong.
But not everyone has access to the supports needed to achieve this. National Poverty in America Awareness Month is observed each January by shining a light on one of the most pervasive and persistent problems in society. This year's observance is more vital given the devastation in families and communities throughout the country due to the coronavirus pandemic and subsequent economic upheaval.
Racially based poverty that is deeply embedded in all levels of society is particularly problematic. Tackling the complex barriers to socioeconomic mobility (SEM) requires thoughtful and sustained strategies, which is why Social Current has worked to identify opportunities for collective action that are grounded in racial equity and multigenerational approaches to family and community success. Social Current works with individuals and organizations across the country to advocate for and implement equitable solutions to society's toughest challenges. Many community-based organizations (CBOs) employ innovative and sustainable practices to meet those challenges, such as asset-based community development, food- and wellness-based systems change, neighborhood-created resource development, and a racial lens for effective school-based interventions.
Collaboration and shared goals are necessary to create lasting change.
Impacting the root causes of poverty and amplifying opportunity takes intentionality and commitment between human and social sector CBOs, health entities, foundations, government entities, and all of those who make up the human and social sector ecosystem.
Several strategies have clear urgency for Social Current in 2022:
Learn how organizations are reducing economic inequality and racism.
Browse the Social Current Knowledge and Insights Center, our comprehensive online learning catalog and resource library, for examples on how CBOs across the country are working with residents and cross-sector partners to improve health, well-being, and financial security for individuals and families. Plus, provide feedback to the library team on two new comprehensive EDI-related databases. Learn more.
Note: The resource library is only available to individuals and staff of organizations enrolled in Social Current's Engagement Packages. Learn more about our Engagement Packages online and contact us to get engaged.
Follow the research and examine studies from the field on what works:
Principles and Innovations to Drive Family Prosperity, Ascend at the Aspen Institute, June 2020
This report details principles and solutions that can advance the economic success and well-being of children and families; highlights insights and solutions coming out of Family Prosperity project; and shares innovative approaches being used by employers and implemented through local, state, and federal policy.
Connections Among Poverty, Incarceration, and Inequality, Institute for Research on Poverty, University of Wisconsin-Madison, May 2020
Policy changes that have criminalized social problems such as homelessness, mental illness, and drug or alcohol problems—all disproportionately experienced by people of color—have also perpetuated poverty and racial inequality across generations.
The Economic Impact of Closing the Racial Wealth Gap, McKinsey & Company, August 2019
New research quantifies the positive impact on the U.S. economy of closing the wealth gap for Black families and identifies key sources of this socioeconomic inequity which contributes to intergenerational economic precariousness.
Jeremiah Program
A two-generational initiative to disrupt the cycle of poverty for single mothers and their children through a combination of quality early childhood education, a safe and affordable place to live, and empowerment and life skills training.
Take a deep dive with poverty trends and influence areas:
The U.S. Census Bureau's Center for Behavioral Science Methods is conducting research to improve how it collects information about people living in households. Researchers would like to talk with people who live in households that meet one or more of the following criteria:
At least 6 people
Three or more generations (e.g., grandparents, parents, grandchildren)
Distant relatives, such as nephews, nieces, cousins, in-laws, etc.
Not everyone is related to each other
Someone has moved in or out recently
Someone who lives in the household is away at school or for a job
A new baby (up to seven months old)
A friend or extended family member is staying temporarily with no set date to move out
Individuals who are interested in participating should complete a short questionnaire online.
Selected participants will be asked for their feedback on survey questions during interviews with Census Bureau staff. These interviews will be approximately 60 minutes and held via Microsoft Teams. Interviews will be conducted Jan. 10-31.
Participants will receive $40 upon completion of the study.
While current federal employees are allowed to participate in off-duty time, they are not eligible to receive the incentive payment.
Washington, D.C. – Social Current, formerly the Alliance for Strong Families and Communities and Council on Accreditation, announced today a cooperative agreement with the Department of Justice's Office for Victims of Crime (OVC) for Fostering Resilience and Hope: Bridging the Gap Between Law Enforcement and The Community. The agreement will support a three-year demonstration initiative that will infuse hope theory to assist law enforcement officers with addressing trauma and adversity in order to repair and rebuild relationships within the community. Social Current will receive $1 million to oversee technical assistance to two sites with the full grant totaling $4 million. Selected sites will be announced at a later date.
"The Department of Justice is committed to advancing work that promotes civil rights, increases access to justice, supports crime victims, protects the public from crime and evolving threats, and builds trust between law enforcement and the community," commented Stacy Phillips, Victim Justice Program Specialist for the Office for Victims of Crime for the Department of Justice. "This program furthers the Department of Justice's mission by advancing law enforcement policies and practices that promote justice and healing for all victims."
"The award of this cooperative agreement reflects recognition of our expertise in helping support organizations in their equity, diversity, inclusion (EDI), and racial justice journeys, as well as our work in engaging victim-centered organizations in multidisciplinary, national scope technical assistance projects to accelerate innovation and knowledge," commented Jody Levison-Johnson, president and CEO of Social Current. "The work of Social Current is to facilitate collaboration and innovation and advance policy and practice excellence within organizations and across systems. We believe this initiative will play a significant role by creating a learning community and building a body of knowledge around resilience and community engagement."
"Building hope is about honoring, trusting, respecting, valuing, and amplifying opportunities within communities," noted Dr. Chan Hellman, a respected expert in hope science and training and founder of Chan Hellman LLC. "We believe that hope may provide a simple shared language that can be useful to the community as they work to move past awareness status into actionable goals and pathways aimed to dismantle systemic oppression and racism."
The initiative will include training, capacity development, advocacy, and outreach with a goal of repairing and rebuilding trust between law enforcement and the communities they serve and enhancing law enforcement officers' ability to effectively engage with community members. Additionally, the effort is geared to increasing the likelihood that the community will assist in investigations to make communities safer and hold those responsible accountable. The goal is to increase the likelihood that crime victims will report their victimizations to the police, reducing the likelihood of re-victimization, and helping to build safer communities, where all residents thrive.
The program builds on a previous initiative known as the Healing Justice Alliance Initiative, which explored demonstrated strategies for implementing a trauma-informed and collaborative approach to build trust between communities of color and law enforcement agencies. Informed by young men of color who are survivors of violence, the project's outcomes improved lives, by pointing to ways to manage trauma, and focusing on changing community conditions that produce trauma.
Romero Davis, senior program manager for Practice Excellence at Social Current will head the technical assistance team. He also serves as senior program manager for Equity, Diversity, and Inclusion and Engagement at Social Current. Romero is a mentor; an award-winning leadership, professional development, and life coach; published author; and an advocate of safe communities and families. Romero has been active nationally working with agencies in areas such as poly-victimization; trauma in families; equity, diversity, and inclusion; juvenile justice; and domestic violence. Romero previously served as program manager for agencies focused on sexual assault and domestic violence.
Romero will be joined by Social Current colleagues Undraye Howard, Amy Templeman, Karen Johnson, Kelly Martin, Rehana Absar and Phyllis Richards who bring a range of expertise and experience to the team. They will be joined by a talented team with diverse expertise that includes Dr. Chan Hellman and T/Cpl Meghann Holloway.
Key elements of the technical assistance will include:
Working with demonstration sites to develop a train-the-trainer curriculum to foster a law enforcement culture rooted in Hope Theory;
Development of a detailed plan for implementation and dissemination agency wide;
Development of a strategic plan for the agency that incorporates tangible goals and objectives for implementing a hope-centered agency framework and practice that responds to the needs of officers;
Development of new or expanded policies and best practices that operationalize a common language of hope tailored for law enforcement that promote safety, well-being, and community-oriented policing practices that can be adopted by other communities across the nation;
Creation and implementation of a cohesive and actionable plan to respond to and reduce traumatic stress throughout the agency;
Development of a diverse community advisory council that will be charged with helping law enforcement implement a hope-centered approach by creating and maintaining community relationships and coordinated outreach; and
Documentation and dissemination of best practices and lessons learned informed by national research and local analysis that can serve as guide for system transformation.
Media Notes: For more information or to request an interview, please contact Jennifer Devlin at 703-966-3241 or jdevlin@social-current.org.
###
It's hard to believe it has been one year since the World Health Organization officially declared COVID-19 a pandemic and our world, as we knew it, changed.
There have been many heroes of this pandemic–the health care workers who persevere through long hours, personal protective equipment shortages, and unimaginable tragedy; the teachers who transitioned to virtual learning and continue to inspire their students; and the many essential workers who went about their daily jobs delivering packages, serving meals, and fighting fires despite the pandemic raging around them.
There is also another category of unsung essential workers that deserve our recognition and our accolades–our nation's social workers. March is designated as National Social Work Month and this year's theme from the National Association of Social Workers is Social Workers Are Essential.

Social workers are social heroes. They play a vital role in our communities–ensuring food availability, securing adoptions and forever homes, providing medical and behavioral health services, and helping ensure that all individuals and families have the opportunity to feel happy, healthy, and a sense of belonging.
Social workers connect communities to vital resources and in many cases, sit in roles where they address ongoing systemic and policy needs. They have had to adapt throughout this pandemic to continue to provide these services both virtually and in-person. And, with the spread of the pandemic, the need for social workers has grown even greater.
Across our nation, social workers have met these challenges in unique, creative, and heart-warming ways. At times putting aside their own needs and those of their families, social workers have offered essential care to people in need, whether dropping off food donations to families on fixed incomes, securing laptops and tablets to allow communications between seniors and their families, or advocating for state and federal policy to ensure people were cared for during this most critical time.
The demand for social services has dramatically increased while initially resources available to provide their services plummeted. Thankfully, with passage of the Biden administration's American Rescue Plan Act where social workers were active advocates, many of these challenges will be met. Midsize and larger social sector organizations who had been shut out of earlier relief funding will have access to critical support. The $350 billion in state and local funding will enable social sector organizations to continue critical partnerships with government to respond to the changing needs of communities. The child care sector, which has experienced tremendous disruption, enrollment drops, and extra costs, will see $40 billion in childcare stabilization funding. A new Child Tax Credit Expansion that economists predict will cut childhood poverty in half is included that will provide for the basic needs that enable all families to thrive.
These measures will have a tremendous impact on shoring up support for social workers who have done so much for our communities over the past year. These measures were also advanced by social workers, amidst all else required of them this past year.
This March, let's all celebrate the essential work of social workers who support individuals and families and answer their needs, not just in times of crisis, but every day.
Bridging Micro and Macro Social Work
Families and communities are stronger when they have access to the vital building blocks of health and well-being. Social work as a discipline and a methodology has been essential to the development and delivery of those building blocks and is most effective when grounded in the intersectionality of research, practice, and policy at individual, community, and systems levels. This bridging of micro and macro is what actualizes whole-person, whole-community aspirations into genuine and measurable impact.
Learn more about these approaches in Families in Society, the Alliance and Council on Accreditation (COA) social work research journal. The articles featured below for this month's observance demonstrate the essentialness of micro and macro social work. Alliance and COA network partners can access all 100+ years of journal content in the online library as part of their network benefits, while others can select access options on the journal website.
Too often great ideas are kept in-house without recognizing their potential to create change beyond the communities where they are born. COA's Innovative Practices Award (IPA) identifies, documents, and celebrates examples of successful approaches to management and service delivery practices adopted by our accredited organizations.
In 2020, a committee made up of COA volunteers and staff selected 4 finalists to move forward with a full case study. Alternative Family Services (AFS) came out the winner. Read on to find out how the AFS Enhanced Visitation Model kept families in touch during the crisis of COVID-19.
Helping families stabilize, heal, and reunify is an essential part of the work at Alternative Family Services. In-person visitation between kids in foster care and their biological family members is an integral part of the therapeutic process. The frequency of visits between parents and their kids are one of the strongest predictors of the family reuniting. The COVID-19 pandemic exacerbated the challenges kids and families must overcome on their journey towards reunification.
As the magnitude of the COVID-19 pandemic became more apparent, AFS staff and clients were suddenly faced with the reality that in-person visitation between kids and their family may be halted, or at the very least severely restricted. The ever-changing state and county guidelines added uncertainty and stress to the situation. Since many of our AFS staff, biological families, and foster families are considered a "higher-risk" demographic to have serious consequences from COVID-19, there was palpable fear in conducting in-person visits. AFS staff knew it was critical for families to continue to stay connected, especially during such uncertain times. So, a taskforce was formed that included representation from key AFS stakeholders. The group was asked to create a safe and equitable plan that would allow in-person visitation to resume. After much input and deliberation, the Enhanced Visitation Model was approved.
Exploring the AFS Enhanced Visitation Model
Health Risk Assessment
It was important for AFS staff to evaluate and address client's COVID-19 concerns and mitigate the risk of individual exposure to the virus. The taskforce sought input from its constituents, researched professional resources, and ultimately developed the "Wellness Questionnaire." Staff can rapidly administer this assessment tool to determine COVID-19 risk factors each visitor had been exposed to within the 14 days prior to an in-person visit.
Visitation Service Plan
A "Visitation Service Plan" is a simple, flexible, and predominately check-box/circle-based tool that seamlessly incorporates the risk factors identified in the "Wellness Questionnaire," assigning families to one of three visitation service levels according to COVID risk level:
Community-based (Low Risk): local government, community mandated precautions only (masks, handwashing, appropriate hygiene precautions)
Social Distance Enhanced (Moderate Risk): physical distanced "Enhanced Visitation Venues" required
Virtual Visitation (High Risk): virtual visitation only
AFS staff wanted to provide therapeutic strategies in a fun, genuine, and safe environment regardless of their Visitation Service Plan. Once the assessment and planning tools were established, staff needed to create pandemic-safe stations for families to interact.
Enhanced Visitation Venues
When families have a positive, stress-free visit, they are more likely to retain and practice the therapeutic skills they learn. So, AFS staff developed a variety of indoor and outdoor "Visitation Venues" that are fun, affordable, replicable, and portable. The visitation venues meet COVID-19 safety protocols so parents and their children can safely interact. Here are some examples of our indoor and outdoor venues:
Indoor Visitation Venues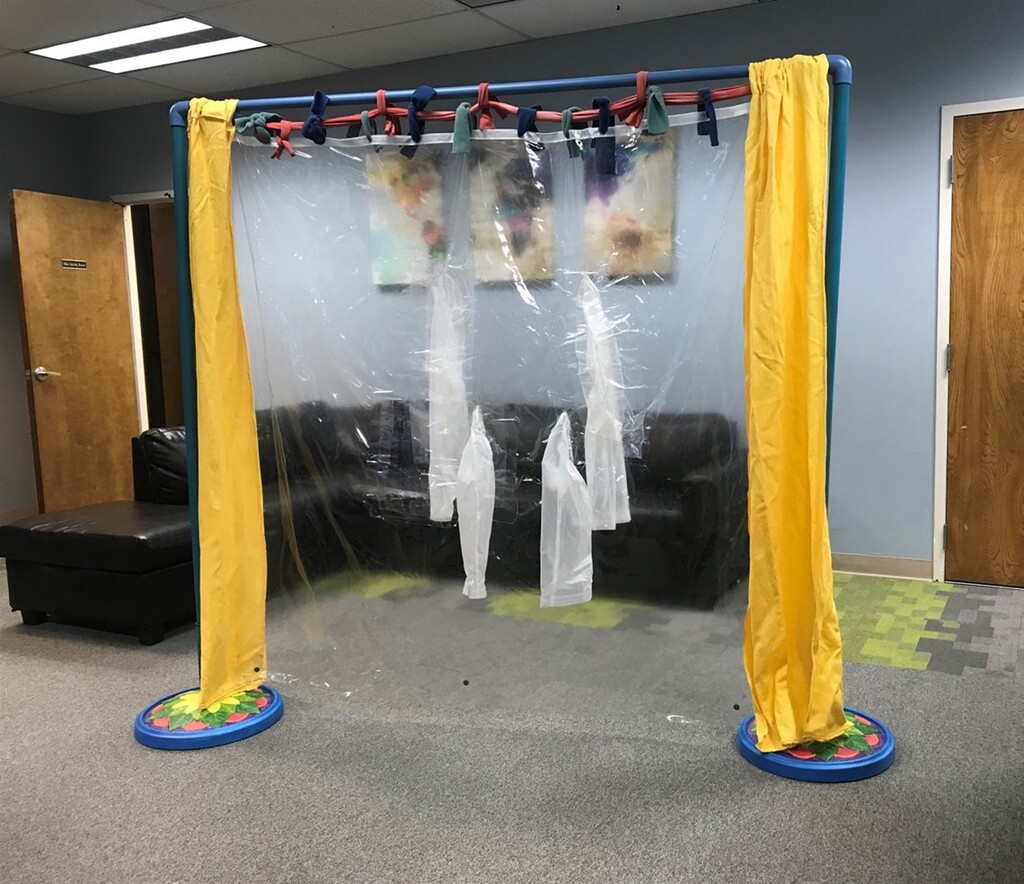 The Hugging Station provides families with the opportunity to physically embrace, parents and children put on arm-length disposable gloves before reaching through sleeves attached to a transparent plastic curtain so they can safely hug during the pandemic. The Hugging Station can be easily decontaminated after each use.
Activity Tables feature a Plexiglas divider, which sits on a table with parents on one side and child(ren) on the other. Participants can paint outlines of each other, play Tic-Tac-Toe or jointly create drawings with dry-erase markers, among other options.
The Interactive Puppet Theater is where kids and parents make easy-to-construct sock puppets to safely "perform" in the puppet theater. It was designed with a table, clamps and Plexiglas with precut holes modified with rubber shields. AFS organized one-hour sock puppet workshops for staff so they can teach clients how to construct their own puppets for this playful encounter.
Gaming Stations featuring video game consoles and large television screens allow families to play video games together while sitting at least six feet apart from one another, to ensure proper social distancing.
Curious to see what these options look like? Check out  this video that highlights our indoor visitation venues.
Outdoor Visitation Venues
Since research has shown COVID-19 is less likely to spread between individuals while outdoors, AFS staff has developed a variety of safe outdoor venues that can easily be setup and disinfected after each use. When visits occur in the parking lots of one of our offices, artificial turf and gymnastic mats provide ground cover for families to play outdoor games. Pop-up tents provide shade when necessary, and bikes and tricycles are provided for families to ride together (staff uses a Clorox Total 360® Disinfectant Cleaner between uses).
AFS Visitation in 2021
The AFS Enhanced Visitation Model, funded with the assistance of the Walter S. Johnson Foundation, was the winner of COA's 2020 Innovative Practices Award. While we were humbled to be selected, we are always striving to be innovative when it comes to providing the highest level of care to our children and families. At the end of every Enhanced Visitation Session, staff collects feedback from families to see what they like and what they feel has room for improvement.
While we are thankful that the COVID-19 vaccine is being distributed, AFS will continue to adhere to our Enhanced Visitation Model for the foreseeable future to ensure that staff, families and resource parents remain safe.
The views, information and opinions expressed herein are those of the author; they do not necessarily reflect those of the Council on Accreditation (COA). COA invites guest authors to contribute to the COA blog due to COA's confidence in their knowledge on the subject matter and their expertise in their chosen field.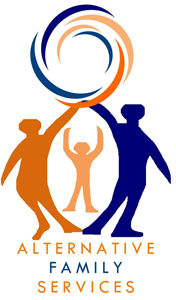 Alternative Family Services
Founded in 1978, Alternative Family Services (AFS) provides thoughtful, informed care, adoption and mental health services to foster children and youth throughout Northern California. The mission of Alternative Family Services is to support vulnerable children and families in need of stability, safety and wellbeing in their communities.
AFS, a COA-certified foster family agency, currently serves the diverse and varied needs of 1,500 foster youth, plus their biological and foster families, in the San Francisco Bay Area and Greater Sacramento Regions. Services provided by AFS include therapeutic foster care, Intensive Services Foster Care, support for foster children with developmental disabilities, therapeutic visitation, community-based mental health services, transitional housing support, independent life skills training, and much more.