Social Current and the American Public Human Services Association (APHSA) want to learn from human services leaders and individuals with lived experience to inform the way we work together.
We are conducting several focus groups on advancing equity, health, and well-being in our communities and need your help spreading the word to those who have accessed services from your organization. We seek to learn from their rich perspectives and experiences of feeling valued/heard, improving service access, and addressing racial disparities and inequities.
Focus groups are virtual, and will be offered throughout April and May:
People who have experience accessing services and resources offered by your organizations will be provided a participation stipend. Space is limited, so please register in advance. Only those who have registered in advance and received confirmation can attend.
We are truly excited about this work and hope the knowledge we gain from these focus groups will help us create a leadership framework for community-based and public sector human services leaders that will change the way we work together and across boundaries.
If you have questions or need further details, please contact Trinka Landry-Bourne at tlandry-bourne@aphsa.org or Michon Hicks at mhicks@social-current.org.
We want to hear from you! Human services leaders across the country are working to include the expertise of individuals with lived experience. In partnership with the American Public Human Services Association (APHSA), we're seeking examples of such work to spotlight how others are engaging in efforts that help address structural racism, advance equity, diversity, and inclusion, and authentically center community to drive systems change. Learn more and submit your stories here.
We kindly request you submit your responses no later than Friday, March 31st. 
If you have questions or need further details, please contact Trinka Landry-Bourne or Michon Hicks.
The Department of Justice, Office for Victims of Crime, and Social Current are offering free training and technical assistance to law enforcement agencies looking to improve workforce retention and officer well-being. This 18-month initiative has 12 spots for law enforcement agencies to join. All types of agencies are welcome, including but not limited to:
Municipal police
Sheriff's departments
Tribal agencies
School district police departments
Juvenile and youth corrections
Corrections officers
Transit police agencies
During this initiative, agencies will learn and grow together. Social Current's technical assistance team will introduce hope-centered and trauma-informed frameworks and principles related to equity, diversity, and inclusion that will help the agencies better address trauma and adversity to improve their workforce.
View this detailed letter about the initiative and register for our virtual open house on March 14 or March 20 from Noon-1 p.m. PT.
Direct any questions to Romero Davis, senior program manager at Social Current.
Several Social Current network organizations recently participated in two focus groups with the Department of Education to discuss ideas for advancing equity in the federal Full-Service Community Schools program. This program focuses on using local partnerships to integrate academics, youth development, family support, health and social services, and community development. Community schools also work to advance equity through efforts to pool resources, maximize community assets and engagement, and allow supports to be tailored to each student.
Community-based organizations, through their expertise and extensive experience, play a critical role in supporting educational success by:
Fostering relationships across the education system and health and social sector
Helping educators understand and apply the latest brain science to create schools and classrooms where all children can learn
Linking classroom learning to students' cultures and lived experiences
Supporting parents and communities as critical partners in educational success
Recognizing the potential of community schools to reduce disparities and increase educational success for all children, Social Current advocates for increased funding as part of its federal policy agenda. In the most recent fiscal year budget, funding for this program more than doubled—from $30 million to $75 million.
Social Current also works to champion the expertise of its network to policy leaders in the administration and on the Hill. In working with Dr. Bernadine Futrell in the Office of Elementary and Secondary Education, Social Current serves as a key resource for the Department of Education in its ongoing efforts to gain insight from community-based organizations, elevate partnerships to support students and their families, and encourage new program applicants.
Social Current coordinated two focus groups for community-based organizations in the network to share their experiences as potential applicants, previous applicants, and grant recipients. Participants included:
Sycamores in Pasadena, California
Lampion Center in Evansville, Indiana
Cornerstones of Care in Kansas City, Missouri
Children & Families First in Wilmington, Delaware
Children's Home Society of Florida in Orlando
Mary Rigg Neighborhood Center in Indianapolis
"We are thankful to Social Current for setting up the focus group with Dr. Futrell," said Lynn Kyle, executive director of Lampion Center. "We found it to be very helpful in hearing her passion and hopes, sharing some of our thoughts and wishes, and also just having the real-time connection with her and the Department of Education."
In the weeks since the focus group, the 2022 Full-Service Community Schools grant awards were announced. The number of awardees doubled from last year as a result of collective advocacy and increasing the dollars appropriated to this funding stream. Congratulations to the awardees! The 2023 application will be available in spring 2023. View the latest information about the federal program online.
Additional Opportunities and Resources
If you are involved in a community school initiative and are interested in receiving technical assistance aligned with the new set of frameworks and tools developed by the Community Schools Forward Initiative, submit an RFP by Feb. 10, 2023.
To gain access and influence in Washington, save the date to join us for our Igniting Advocacy training and Hill Day as part of Social Current's SPARK 2023 conference, Oct. 15-18.
The U.S. Census Bureau is looking for participants to help evaluate a new web survey developed for the National Center for Education Statistics (NCES), within the U.S. Department of Education. This survey is part of NCES's National Household Education Survey, a study that helps educators, researchers, and policy-makers better understand children's care and schooling.
By engaging the voices of individuals with lived experiences, especially those in marginalized communities, we can help strengthen their quality of life through policy and action. Encourage your community members to participate!
Opportunity Details
The U.S. Census Bureau is looking for parents or guardians of a child who is under age six AND who:
Is in some form of childcare (e.g., cared for by a relative; by a neighbor, nanny, or au pair; or in a pre-school or childcare center);
Is in more than one type of childcare arrangement (e.g., watched in morning by a relative and in the afternoon goes to a preschool); or
Is in childcare and where the parent/guardian has developmental concerns about the child; or
Is in childcare and where the child has been diagnosed with a developmental delay; and/or
Is in childcare and has five or more siblings living together at the same residence.
They are also looking for the parents or guardians of a child in K-12 (children enrolled in public school, private school, or who are homeschooled).
If an individual is interested in participating, they should contact the Census Bureau at 301-763-4979 and mention Education or send an email and enter "Education" in the subject line of the email. The individual will then be contacted and asked to complete a brief telephone screening in order to determine if they are eligible. The telephone screening will take approximately 10 minutes.
If the individual is eligible, the Census Bureau will schedule a 90-minute interview at their convenience. During that interview, participants will be asked to complete a web survey about their child's care or education and their experience and perceptions of the web survey itself.
Eligible participants will receive $60 cash as a thank you for their participation. The study sessions will begin on June 16, 2022, and conclude on July 7, 2022.
At Social Current, the collective impact of our network is our top priority as we elevate partners from across the social sector to facilitate real conversations and spark meaningful, lasting change.
Our engagement packages allow individuals and organizations across the human services ecosystem the opportunity to collaborate in new and exciting ways. Each month, we will delve into featured topics in our "Maximizing Your Social Current Engagement Package" webinar series to help you learn more about how Social Current can maximize your impact.
Whether you are interested in propelling your work forward through public policy, advancing equity, or discovering new development opportunities, these webinars, featuring Social Current content experts, will guide you to take impactful action within your organization and beyond.
In addition to focusing on a featured topic each month, we will also preview new or soon-to-be-released products, services, tools, and engagement opportunities. This webinar series will include ample time for Q&A, as you explore ways to maximize the engagement experience for your organization and colleagues.
Watch recordings of past sessions, register for upcoming webinars, and stay tuned for more sessions to come.
See ways to engage and register for events with Social Current today.
Johnson Bam moved to the U.S. from Ghana with his wife and children six years ago, and the family soon outgrew their Chicago rental apartment. With three kids, he wondered if he could become a homeowner in their new country. Johnson set out to learn everything he could about the home-buying process in the U.S. Using Bank of America's Better Money Habits® financial educational resources, which are offered online and through community-based partners, Johnson was able to budget, save up for a down payment, and, once a homeowner, manage his new expenses. Through the additional support of his loan officer, who guided him through the process, the Bam family now has a place to call their own. Hear more about Johnson's experiences and read the stories of other community members finding financial success.
Bank of America's free Better Money Habits® tools, which include videos, articles, and resources, available in both English and Spanish, provide practical information around money and personal finance. Community-based organizations can leverage these resources in a variety of current programs by engaging staff in train-the-trainer Better Money Habits sessions.
Social Current network organization Northwestern Settlement House in Chicago has worked with Bank of America to train its staff on these financial literacy education tools. "The Better Money Habits website and tools were really easy to access and use, said Katie Taylor, director of development at Northwestern Settlement. "Our program staff are able to easily pull what's needed for our different populations and specific needs."
Additionally, a handful of other Social Current network organizations are working with local Bank of America teams to offer Better Money Habits trainings to their community members across the lifespan.
Social Current is in its third year of collaborating with Bank of America to support communities in becoming more financially resilient by connecting people to the tools, resources, and education they need to help them achieve their financial goals.
Learn more about how your organization can be a Better Money Habits® curriculum provider by watching our on-demand webinar or by contacting Emily Merritt at Social Current.
Learn more about advancing social and economic mobility so that all families and communities can thrive:
Every person, family, and community is more likely to achieve their full potential when they have a strong foundation that enables them to weather life's challenges and thrive, no matter their current situation, socioeconomic status, or geographic location. These building blocks are essential for creating and sustaining the well-being of every family and community:
Safe, stable, nurturing relationships and environments that prevent and mitigate the impact of trauma through quality care options across the lifespan
Equal opportunity employment that provides a living wage, economic mobility, and comprehensive workforce supports
Affordable, preventive, quality health care that provides parity for behavioral health and addresses the social determinants of health
Affordable, livable homes in safe, vibrant neighborhoods that have accessible healthy food, transportation, child care, and other fundamental services
Education that begins with nurturing and supportive families and continues with early childhood development through post-secondary advancement
Building the Essentials of Financial Well-Being
Because so many of these building blocks are tied to financial well-being and opportunity, Social Current has collaborated with the Washington University Brown School's Center for Social Development (CSD) and its partners to publish new research in Social Current's peer-reviewed journal, Families in Society: The Journal of Contemporary Social Services. In recognition of Black History Month, the issue is freely accessible without a subscription through February 2022.
The special issue, Building Financial Capability and Assets in America's Families, was guest edited by Jin Huang, Margaret Sherraden, Jenny Jones, and Christine Callahan. Articles were developed from presentations made at a national conference hosted at CSD and the Financial Social Work Initiative at the University of Maryland School of Social Work.
"We began this project to develop a better understanding of how financial well-being has become elusive for families," explained Margaret Sherraden, a research professor in the Brown School at Washington University and a faculty lead of CSD's Financial Capability and Asset Building (FCAB) initiative.
Many families and communities, especially communities of color, face hurdles that they alone did not create or control that obstruct their ability to flourish. "Counteracting multigenerational disparities and trauma resulting from systemic racism and oppression requires intentional interventions aimed at addressing root causes. Otherwise, those conditions may be insurmountable and will impede social change and justice that can benefit all Americans," according to Jody Levison-Johnson, president and CEO of Social Current.
Helping Families Overcome Barriers
For families in crisis, guidance from community-based organizations and social services professionals can be critically important. "Financial and economic issues underlie many of the problems that bring families to social services," the editors write in the issue introduction. "Intake interviews … often reveal insufficient income and assets, overwhelming debt, lack of emergency savings, limited access to public benefits and social assistance, challenges obtaining a bank account or credit, and worries about their future financial well-being."
Jin Huang, professor of social work at Saint Louis University and a faculty lead of CSD's FCAB initiative, noted takeaways: "This collection shows that families who bring financial struggles to social workers can find guidance on operating in an increasingly financialized society and on improving financial security. It also shows that those outcomes – financial capability and financial security – require a broader framework of supportive programming and sound policies."
Building Financial Knowledge in Social Services
As dean of the Whitney Young Jr. School of Social Work at Clark Atlanta University, Jenny Jones brought to the project her insights from training students for financial capability practice. "I began incorporating financial content into social work classes to introduce students to issues related to families that are referred to social service agencies for various services," Jones said. "Students embraced the skills when they saw how pivotal these issues are in the lives of their clients."
Christine Callahan, research associate professor with the University of Maryland's Financial Social Work Initiative, also came to the project through her efforts to develop social workers' capacity for guiding clients in their financial struggles. "Social workers recognize that a better understanding of financial matters and addressing financial distress to a greater degree would enhance their work with individuals, couples, and families who often are dealing with complex, intertwined psychosocial and financial problems and stressors."
Advancing Equity and Economic Freedom
It's clear that all people need to be supported by families, who in turn fuel vibrant communities and economies. "Families and communities today are experiencing both acute and persistent needs that are varied and interconnected. That's why it's so critical that solutions focused on building well-being are evidence-informed, diverse, and cross-cutting through the lens of advancing equity," notes Undraye Howard, senior director and special advisor to the CEO on Equity, Diversity, Inclusion, and Engagement at Social Current.
More practice and policy innovations, training and education, and research are necessary to ensure that all families—and particularly families of color with added burdens resulting from America's long history of systemic racism and a culture of white supremacy—have the "opportunity to generate new collective narratives of genuine economic freedom where they can realize their hopes and capabilities" as envisioned in the essay by Devin Fergus and Trina Shanks.
Special Issue Articles
Articles in this issue can be accessed through Black History Month 2022 without a subscription.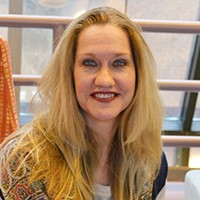 Christine Callahan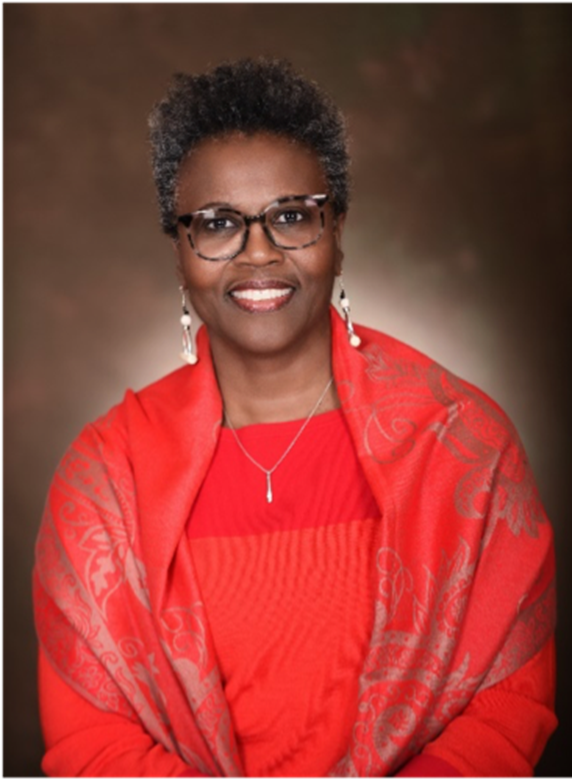 Jenny L. Jones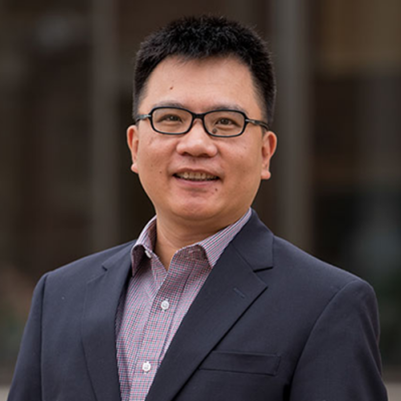 Jin Huang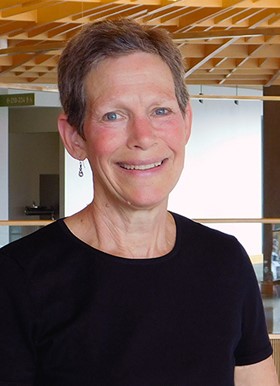 Margaret Sherraden
Every day, community members across the country miss out on educational, employment, and social opportunities simply because they do not have access to clean clothes. The laundry services children, youth, young adults, families, and older adults receive through community-based organizations in the Social Current network play an important role in helping them manage through a challenging moment in their lives.
To help respond to this critically important need for clean clothes, Social Current collaborates with CSC ServiceWorks Inc. (CSC), the industry leader in laundry solutions, by participating in its national effort to donate commercial-grade washer and dryer equipment and in-kind maintenance services in 40 communities throughout the U.S. They seek to lighten the load of community members around the country.
"We're thrilled about the impact our partnership with CSC ServiceWorks is having on community-based organizations and people across the country. Their unwavering belief that laundry is an essential service has helped to improve people's lives and strengthen the infrastructure and operations of organizations within the Social Current network." said Jody Levison-Johnson, president and CEO of Social Current.
In 2021, CSC ServiceWorks donated hundreds of washers and dryers as well as ongoing maintenance services to provide reliable laundering operations for organizations and their beneficiaries. This year, the partnership will continue to expand into new markets and offer additional services such as air vending and ongoing machine maintenance.
"When our teams were made aware of the challenges that neighbors face in accessing laundry services and community centers have in maintaining washers and dryers, we jumped into action," said Rick Martella, executive vice president at CSC ServiceWorks. "We are honored to partner with Social Current to bring laundry services closer to home and show our neighbors we care about their success. This is part of CSC's ongoing mission to provide critical services that enable people to succeed."
Through its CommunityWorks initiative, CSC ServiceWorks helps people be ready for school, work, and life. The company applies its resources, and skills to spotlight this mostly hidden laundry challenge and rally others to take action.
The impact of these donations is being felt far and wide. One participating organization, PB&J Services in Albuquerque, New Mexico, is using its new commercial laundry machines in its pre-K class and community center. "We now have access to reliable laundry equipment that can be used to clean masks, children's dirty clothing, towels, and other supplies. We also are providing clean clothing for clients, which removes a barrier to confidently accessing employment, education, and community services and improving overall self-image and well-being," said Tashi Swierkosz, development & communications manager at PB&J Services. She went on to share, "The CSC employees made the installation process as smooth as possible. They were very responsive, compassionate, and enthusiastic about supporting PB&J and our families."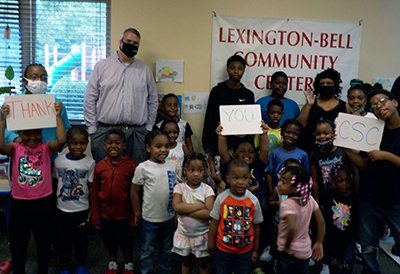 PB&J is one of 20 organizations that have received equipment in 2021. A few other beneficiaries include:
Casa Central Social Services Corporation in Chicago, helps families experiencing homelessness by providing interim housing, case management and support services. This donation has enabled families to do their own private laundry and have access to clean clothes.
Ruth Ellis Center Kofi House program serves low-income LGBTQ youth in Detroit. Thanks to this donation, clients do not have to decide between clean clothes or food on the table.
Shiloh House in Littleton, Colorado, provides therapeutic care and a home-like environment for foster youth who have experienced abuse and neglect. The new equipment allows young people the opportunity to do their own laundry and gain autonomy and responsibility.
To facilitate this laundry initiative, Social Current connects local CSC teams with community-based organizations to assess laundry operation needs and install new equipment. If your organization is interested in exploring a potential relationship with CSC ServiceWorks for donated commercial laundry equipment and service, air vending service and volunteer engagement in 2022 please contact Emily Merritt, corporate relations manager at Social Current, to determine your eligibility.
About CSC ServiceWorks
CSC is the leading consumer services platform company in North America that delivers technology-enabled laundry services in the multifamily, academic, and hospitality markets and tire inflation services in the convenience store and gas station space. We work to make life easier by providing seamless experiences and world-class service to millions of consumers, property managers, and owners every day. Our engaged team members continue to innovate and lead our industry as we find new ways to deliver value to our customers and the communities we serve.
All people want the same things: To earn, learn, and belong.
But not everyone has access to the supports needed to achieve this. National Poverty in America Awareness Month is observed each January by shining a light on one of the most pervasive and persistent problems in society. This year's observance is more vital given the devastation in families and communities throughout the country due to the coronavirus pandemic and subsequent economic upheaval.
Racially based poverty that is deeply embedded in all levels of society is particularly problematic. Tackling the complex barriers to socioeconomic mobility (SEM) requires thoughtful and sustained strategies, which is why Social Current has worked to identify opportunities for collective action that are grounded in racial equity and multigenerational approaches to family and community success. Social Current works with individuals and organizations across the country to advocate for and implement equitable solutions to society's toughest challenges. Many community-based organizations (CBOs) employ innovative and sustainable practices to meet those challenges, such as asset-based community development, food- and wellness-based systems change, neighborhood-created resource development, and a racial lens for effective school-based interventions.
Collaboration and shared goals are necessary to create lasting change.
Impacting the root causes of poverty and amplifying opportunity takes intentionality and commitment between human and social sector CBOs, health entities, foundations, government entities, and all of those who make up the human and social sector ecosystem.
Several strategies have clear urgency for Social Current in 2022:
Learn how organizations are reducing economic inequality and racism.
Browse the Social Current Knowledge and Insights Center, our comprehensive online learning catalog and resource library, for examples on how CBOs across the country are working with residents and cross-sector partners to improve health, well-being, and financial security for individuals and families. Plus, provide feedback to the library team on two new comprehensive EDI-related databases. Learn more.
Note: The resource library is only available to individuals and staff of organizations enrolled in Social Current's Engagement Packages. Learn more about our Engagement Packages online and contact us to get engaged.
Follow the research and examine studies from the field on what works:
Principles and Innovations to Drive Family Prosperity, Ascend at the Aspen Institute, June 2020
This report details principles and solutions that can advance the economic success and well-being of children and families; highlights insights and solutions coming out of Family Prosperity project; and shares innovative approaches being used by employers and implemented through local, state, and federal policy.
Connections Among Poverty, Incarceration, and Inequality, Institute for Research on Poverty, University of Wisconsin-Madison, May 2020
Policy changes that have criminalized social problems such as homelessness, mental illness, and drug or alcohol problems—all disproportionately experienced by people of color—have also perpetuated poverty and racial inequality across generations.
The Economic Impact of Closing the Racial Wealth Gap, McKinsey & Company, August 2019
New research quantifies the positive impact on the U.S. economy of closing the wealth gap for Black families and identifies key sources of this socioeconomic inequity which contributes to intergenerational economic precariousness.
Jeremiah Program
A two-generational initiative to disrupt the cycle of poverty for single mothers and their children through a combination of quality early childhood education, a safe and affordable place to live, and empowerment and life skills training.
Take a deep dive with poverty trends and influence areas: