A big thank you to Catholic Charities of Buffalo, New York for this guest post!
We at Catholic Charities Special Supplemental Nutrition Program for Women, Infants, and Children (WIC) Program believe that empathy can create positive change, giving WIC participants the most resources and best experiences possible to live healthier lifestyles with their families and community. Our term for this is called "Participant-Centered Nutrition Services." With the family and their needs at the center of each interaction at WIC, we can better focus on the nutrition education and resources appropriate to suit them. With this in mind, we created the Shopping Experience Simulation.
The goals of the Shopping Experience Simulation initiative were to:
Address the barriers encountered by WIC participants during the grocery store experience that prohibit them from using WIC checks to buy nutritious foods;
Encourage empathy among the staff of nutritionists and nutrition assistants for our WIC families and the issues that they face when using WIC benefits;
Increase attendance of WIC families at appointments so they may receive nutrition and health information and get referrals to other resources that are available for families in the community ; and
Identify educational opportunities for WIC staff to improve the WIC shopping experience by providing better nutrition counseling before WIC participants go shopping.
The Shopping Experience Simulation (the Simulation) included three steps: planning, simulation, and debriefing. A team of three staff planned and coordinated all activities in the Simulation. This team met with grocery store management to plan the Simulation, created simulated WIC checks to represent all different kinds of WIC participants, and coordinated which staff would work together. In the Simulation, all WIC participant types were represented: pregnant women, breastfeeding postpartum women with infant, postpartum women formula feeding her infant, and families with toddlers and preschoolers. In the Simulation, staff in teams of two were assigned a WIC participant role, and had 30 minutes to shop with the simulated WIC checks. Immediately after the shopping experience WIC staff attended a debriefing session that included a survey, a group discussion, and a brainstorming session for takeaways.
Planning
In the planning phase, we contacted TOPS Supermarkets as the vendor partner for the Simulation. After phone conversations, we selected the local store and held a meeting with the company executive, store manager, and store management team to review the Simulation plan and establish expectations for all parties. TOPS Supermarket would supply two training checkouts and cashiers to simulate real physical check out of food items, enforcing all WIC policies concerning separating food items, signing and dating checks, and purchasing of approved items. Afterwards, store personnel would replace all simulation food items to proper place in store.
The Simulation was piloted by 13 staff from the Kenmore and North Buffalo WIC locations. Staff would be provided one month of WIC checks. Checks would represent a variety of WIC food packages, including breast feeding mother and baby, infant on specialized formula, participant-requested soy products, and a standard package for child and pregnant woman. Participating staff would have 30 minutes to purchase WIC approved foods as listed on checks, following WIC policies. Staff members were given WIC check folders and food sheets to follow and guide the experience. The staff members were not given the WIC pictorial food guide as an aid. The Store Manager was available for any questions or assistance.
Simulation
Even with all of this structure in place, reality set in. Shelves were bare where baby food should be. Aisles were crowded, and labels were difficult to find to make sure the item was correct. It took over 18 minutes for the pharmacist to unlock the baby formula case. The wait in the cashier's line was embarrassingly long, as each item had to be checked to make sure it was as written on the check. Staff became frustrated, losing their checks in abandoned shopping carts. If children would have been added to the mix, as they are in reality, it would have been a truer simulation, and almost certainly more frustrating. To ensure an accurate reflection of the shopping experience, the WIC staff immediately completed a written debriefing questionnaire on feelings and experiences associated with the Simulation. Staff then had an opportunity to verbally share experiences and brainstorm ideas for making the shopping experience better, including how to counsel WIC participants to better prepare them for shopping and using WIC benefits.
Debriefing
The debriefing results were tallied and shared with the entire WIC Leadership Team, WIC staff, and the New York State WIC Learning Community. As a result of the Shopping Experience Simulation results, educational action steps were designed to administer this Simulation training to all 107 employees at all 21 sites across the 3 counties that we serve (the Erie, Niagara, and Chautauqua Counties in Western New York). A report with the debriefing data was then e-mailed to executives at TOPS Supermarket to share the impact the Shopping Experience Simulation would have on WIC activities. This partnership and feedback with TOPS Supermarket also generated ideas on how to make the general shopping experience better.
We took challenges in stride, and made adjustments for future Simulations. We noted that too many WIC staff participated at one time, which overwhelmed the small store and training cashiers. To lessen the impact on the store, fewer staff will be trained at one time in the future. Too many checks were given out , and it became too much to handle. In the future, one week of WIC checks will be given to each staff member.
What was learned was more valuable than the resources that went into the execution of the Simulation. This Simulation effectively used resources, as it cost virtually nothing to train the staff. The only cost associated with the Simulation was staff time. Feeling overwhelmed themselves allowed WIC staff to connect with WIC participants. Staff learned to be less judgmental, more supportive, and more open to the needs of WIC families. The WIC Shopping Experience Simulation illustrated how small but effective educational changes can provide better participant-centered nutrition services and make the work of WIC participants, WIC staff, and vendors easier through a more successful shopping experience. Empathy resulting from the experience will give WIC staff an increased capacity to respond to concerns of WIC participants and validate WIC participants' experience and feelings while shopping with WIC checks.
Embedding lessons learned 
As a result of the simulation, several changes have been made to all Catholic Charities WIC office procedures:
All WIC staff will participate in the Shopping Experience Simulation within the next year and ongoing as more WIC staff are hired;
All WIC support staff are providing follow-up calls to all new WIC participants, offering support and assistance in any aspect of the WIC process, including successfully using WIC benefits to purchase nutritious WIC foods;
WIC Nutritionists will spend additional time reviewing the WIC Acceptable Food Cards, including highlighting foods preferred by WIC participants to better prepare them for their selections available when they go to the store;
All staff will emphasize the importance of WIC check safety and importance of organization and planning in order to have a successful and stress-free shopping experience;
The WIC Program will collaborate with Vendor Management Agency to act as liaison between the WIC Program and stores to organize simulations. This will help the planning team to accomplish a seamless process for orienting staff on the Shopping Experience Simulation; and
To make the Simulation more realistic and to develop empathy for WIC participants with transportation issues, the Simulation in the future will include riding the bus or walking a short distance with food purchases.
The Shopping Experience Simulation accomplishes much with little investment. Catholic Charities WIC Program has shared the Shopping Experience Simulation with all other WIC Programs in New York State as an innovative practice. The original team that developed the Shopping Experience Simulation has presented the project on the state level in the WIC Learning Community and for a WIC Conference in Albany, New York. The Shopping Experience Simulation demonstrates a new way of thinking about WIC participants. Walking in their shoes through their experience creates empathy and enriched practices. This has been warmly received in the New York State WIC community. I encourage readers to ask yourself what experiences you can provide your staff to augment their understanding of your clients. Concentrate on your services. Simulating customer service experiences while following our steps of planning, simulation, and debriefing will help your staff gain client perspective. Gathering data from simulation experience will help frame action steps to make your business and services more client-friendly.
The views, information and opinions expressed herein are those of the author; they do not necessarily reflect those of the Council on Accreditation (COA). COA invites guest authors to contribute to the COA blog due to COA's confidence in their knowledge on the subject matter and their expertise in their chosen field.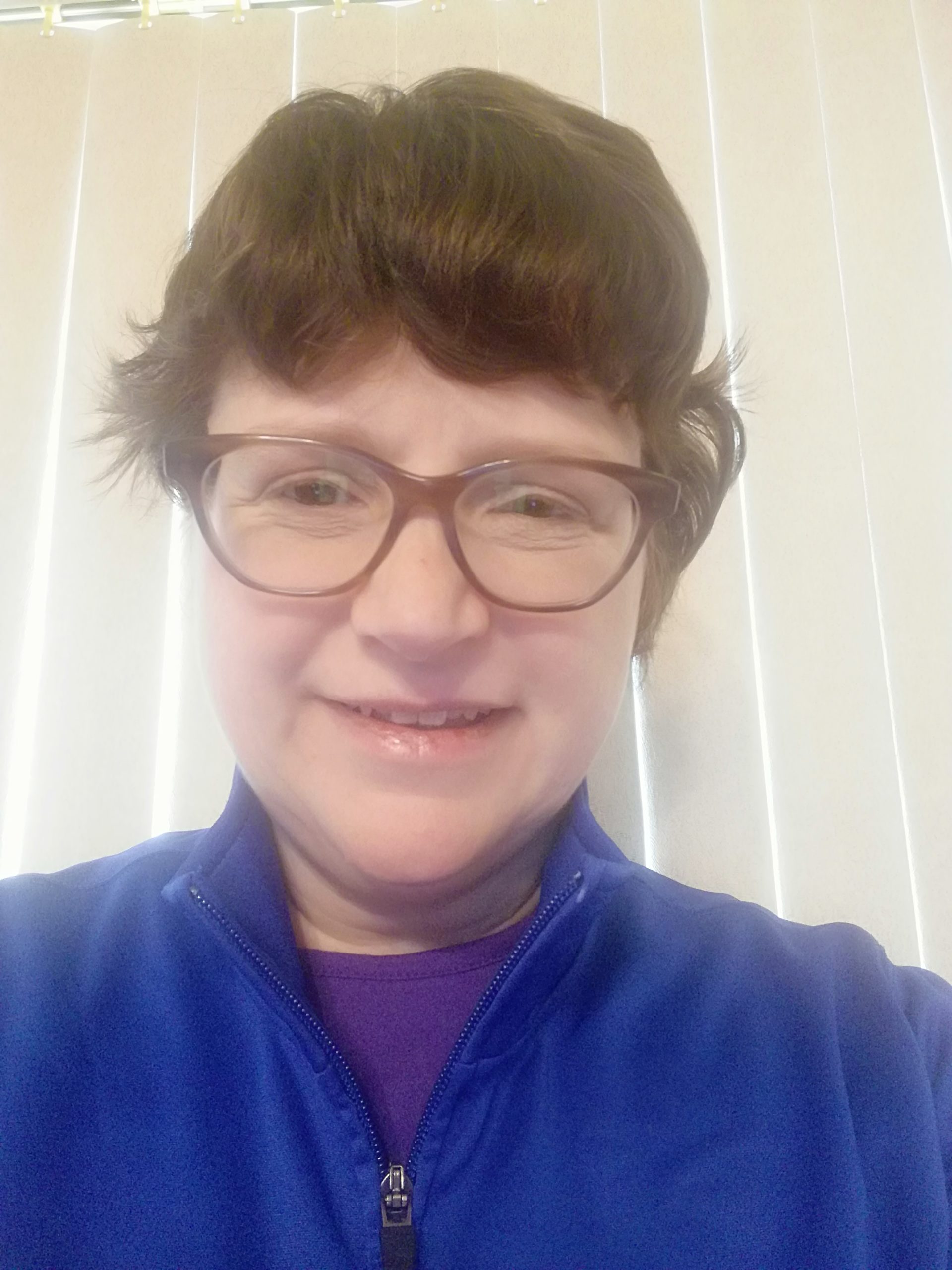 Grace McKenzie
Grace McKenzie holds a Master's Degree in Education from Buffalo State College. For the past fifteen years, she has worked in Community Relations and Outreach for various nonprofit organizations. Currently, she works at Catholic Charities of Buffalo as the Outreach Supervisor for WIC. As a mom, she enjoys family time with her two girls, including exploring nature, tending the garden, visiting museums and family time at home.
The social and human services field might conjure images of social workers seeing clients all day in their offices or case managers out on home visits, and although these are aspects of many jobs in this field, the day-to-day reality is often a bit more varied. Social service organizations include a wide array of roles such as human resource directors, finance managers, quality improvement specialists to name a few. And even for clinicians or those in direct practice a good amount of time is spent completing paperwork and other administrative tasks. While these are critical functions of our organizations, those tasks might not be what first attracted us to the social services field. Often, the pull to work in this field comes out of a desire to "give back" or "do good". And while all tasks in our organizations help to advance the important missions that we signed on for, some of us may still be looking for more or different ways to give back. Many of us might already volunteer for nonprofit boards, give to charity, or volunteer our skills more directly on our own time. Creating or participating in a volunteer initiative in the workplace might assist with scratching an altruistic itch and benefit our organizations at the same time.
You may have heard of the terms corporate social responsibility or corporate philanthropy and thought they weren't relevant to your organization. The first instinct might be "Our whole function is to create social impact driven by our mission. We don't need to/have time for/have the energy for additional volunteer work". You might be surprised to discover that there are still opportunities and interest at your organization to incorporate the essence of these ideas. Specifically, one way is to create a space for employees to give back through volunteer initiatives. After reading on, I hope you'll find that there are various ways in which doing so can positively reverberate through your work environment, from boosting morale to encouraging closer work with the community you serve.
What are the benefits?
I think it's hard to overstate the benefits of creating a space for employee volunteerism. For fun, let's frame it in the context of some COA standards. After all the standards outline best practice!
Human Resources (HR) and Personnel Development and Training (TS)
Staff satisfaction and retention is an area that challenges many organizations in our field. Creating workplace initiatives that keep staff connected to each other and the organization's mission is one way to help address this. Employee volunteerism initiatives can be a great benefit or perk to highlight for recruiting purposes and to raise morale for current staff. It might be challenging to increase pay or vacation time, but maybe your organization can consider allowing employees time for volunteer activities.
The opportunity to volunteer as a team, department or organization also serves as an opportunity for team building, or dare I say "bonding". Getting outside the walls of your office and the routine of your day-to-day can allow you to get to know your co-workers in a new light and increase cross-departmental collaboration and relationships.
It also provides an opportunity to develop and demonstrate skills that you might not otherwise have occasion to use while at work. Participating in something different than typical day to day activities can allow opportunities for a newer or more junior staff member to shine in their leadership skills if given the opportunity. Staff might also have an opportunity to develop skills while volunteering. Maybe you can even consider sponsoring an external volunteer organization to come in to train your staff. Some organizations here in New York City require a one-day training in order to volunteer with them. If staff are able to get that training together and through work, it opens up the opportunity for them to volunteer together or on their own.
Community involvement (GOV / AFM)
Another great benefit of volunteering in your local community is the opportunity for community involvement and creating perhaps unexpected partnerships that raise awareness of your mission and presence in the community. You aren't doing this for PR, but often increased community connections and awareness of your brand is an added benefit. If you have tee-shirts or hats with your branding, and it feels appropriate, you can ask staff to wear them while volunteering to build name recognition.
An event that takes place outside of normal work hours but can be a great opportunity for staff to come together is participating in a walk or fundraiser. Perhaps your organization sponsors a team for a charity walk and then gets outside together on a weekend to participate. Maybe your nonprofit can even offer to trade with another nonprofit and partner to volunteer for each other one day a year. You never know what unexpected relationships can be born out of volunteerism.
One other outside the box idea is if your organization sponsors conferences or events, can you incorporate an aspect of giving back? Maybe an optional day tagged onto the end of a conference for a volunteer activity?
Performance Quality Improvement (PQI)
Lastly, of course – this is COA – we have to tie it to PQI! One way you might consider looking at creating volunteer opportunities at your organization is to incorporate it into your PQI initiatives. If staff express interest, this absolutely works in relation to any of the areas listed above and tied into goals around staff retention, community awareness, or cross-departmental collaboration, for example.
Show me the data
Speaking of PQI, of course in this day and age, you want your decisions to be supported by stats and data. Well, lucky for you, we've got it:
A 2017 Deloitte Volunteerism Survey of working Americans found that 88% of respondents believed that companies who sponsor volunteer activities offer a better overall working environment than those who do not.
Research from the University of Georgia, supports the fact that employee volunteering is linked to greater workplace productivity.
America's Charities Snapshot 2017, is a great resource for data related to "What U.S. Employees Think About Workplace Giving, Volunteering, and CSR". Their CEO Jim Star, states "Employers who build programs that connect workers to each other, expose them to corporate leaders, and give them meaningful ways to make a difference in their communities send a strong statement to those workers that they are valued. They also build stronger teams and deeper relationships."
COA's nonscientific staff survey showed similar results: When asked to share what they liked best about COA volunteer opportunities, 88% indicated that it "promotes team-building and builds camaraderie."
COA – Practice what you preach
Here in lower Manhattan at the COA offices, we think this is one area where we definitely walk the walk. After Hurricane Sandy hit the East Coast and New York City hard in 2012, COA staffers spent a day on Staten Island cleaning out a home affected by the storm. Even for those of us in New York who lived through it, the impact of seeing the devastation to that part of the city was sobering. It also was a wakeup call that we as staff were eager to give back outside of our day to day work, and appreciated the opportunity to get out of the office, roll our sleeves up, and interact with our community. After that event, staff expressed (through our staff suggestion box!) that COA should formalize an employee volunteer initiative. The COA Volunteer Committee was born out of this experience.
To date, thanks to dedicated staff and support from COA leadership, the COA Volunteer Committee has been up and running for over five years. Highlights include reading stories to kids, chaperoning an urban garden project, cleaning up Governors Island, shucking corn for a food bank, lending our hands for a meal delivery organization, donating to coat and backpack drives, and more. 
The internal response to these initiatives has been overwhelmingly positive. On staff surveys, we've heard feedback like "The volunteer activities promote team-building, a sense of community and positively contribute to staff morale", "generates collaboration" and, our favorite – it gives "the warm fuzzies".
Helpful tips
To leave you with some tips from our experience:
Get buy-in from the top: As with many things, buy-in is key.  Leadership endorsing and participating is a key factor in your volunteer efforts success.  Lead by example.
Staff input: Before you make a decision about your volunteer activities, it helps to get a sense of what people are interested in.  You might create a simple staff survey to get input and specific suggestions, and then figure out what is the best fit for your audience.
Variety:  If you work for an organization focusing on children, maybe one year you volunteer to plant trees or weed a community garden.  If you work in adult substance use, maybe arrange to spend an afternoon reading to kids. 
Risk prevention: You'll want to consider any risks that may be associated with the planned activity and take steps to mitigate those risks. Setting some simple but clear guidelines for participants is a good way to make sure everyone has clear, shared expectations. A few you might think to include are dress code expectations, time commitment, meeting spots, and communication protocols for off-site, to ensure everyone is on the same page from the start.
Closing the loop!: A post-activity survey or debriefing to capture what people liked and didn't like about the activity (or for those who didn't, what hampered their participation), can give you great insight into what to look for next time.
In the end, only kindness matters
Clearly, there isn't a one-size-fits-all approach when it comes to volunteer initiatives for social and human service organizations. What works at one organization, might not be a fit at another. However, based on the data, as well as our experience at COA, I encourage you to give some thought and get creative about how this might look for your organization. Maybe start small with just your team or department sponsoring a coat drive this year. Or, some of you may already have robust volunteer initiatives in full swing at your organizations. We'd love to hear about workplace volunteer efforts you may have participated in or put into place at your organization. Please share any questions, thoughts or success stories below!