Top 5 Tips and Tricks for Primary Contacts
So, you've been designated by your organization as the Primary Contact—the point person for communicating with the Council on Accreditation (COA) and spearheading the accreditation process. Maybe you're feeling a little overwhelmed; you might not be sure about the best way to get the job done. Fear not! We're here to help with tips on how to make the process as smooth as possible, whether this is your first time managing the accreditation process or your fifth.
1) Get organized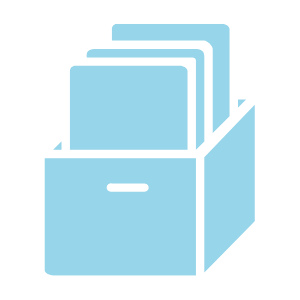 If we were to create a job description for the Primary Contact role, strong organizational skills would be first on the list of required traits. You need to be able to organize, prioritize, and project manage. This includes assessing the scope of the work, identifying available/necessary resources, and planning for the completion of tasks while working towards deadlines.
There are a lot of moving parts during the accreditation process, so it is critical to stay on top of due dates and important notifications from COA. You also need to make sure that these are communicated within your organization, and that you clearly outline expectations regarding the workload and workplan for other staff to maintain efficiency.
Sound like a lot? Don't worry! We have some resources that can help those efforts. Here are a few to get you started:
2) Communicate clearly and often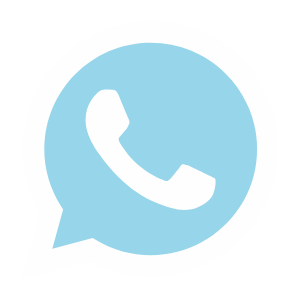 The accreditation process centers around good internal and external communication.
From an external standpoint, as the Primary Contact you are responsible for overseeing all communications between your organization and COA. Whether it is over the phone or email, it is essential to keep your Accreditation Coordinator in the loop about any significant program updates or organizational changes.
From an internal standpoint, it is important to have staff, management, and your governing body appropriately informed of the process. This will not only help everyone work together to get things done, but also ensure that accreditation's benefits are felt organization-wide.
Pro tip: Maximize your relationship with your Accreditation Coordinator
COA partners with organizations throughout the accreditation process. A key component of that partnership is the relationship between the Accreditation Coordinator and you, the Primary Contact. Here are a few suggestions on how to capitalize on this unique benefit.
Schedule – and really use to your advantage! – a monthly call, especially if it's your first time going through the process. Having the time carved out on your calendar ensures that you have time specifically dedicated to accreditation each month. (Ex: "I have my call with my Coordinator next week and I haven't looked at the FPS standards yet – let me get on that now!") We understand that everyone has a million things going on in addition to accreditation, so blocking off time for checking in and asking questions is one way to stay on top of things.
Check out our extensive accreditation resources first before bringing any additional/clarifying questions onto your call. This will make sure that you're using your time with your Accreditation Coordinator as productively as possible.
Involve other staff members in the monthly calls. Not only can this be a more efficient way to get everyone on the same page, but it also makes the process more team-driven and rewarding. This allows other staff members to "get to know" the COA voice on the other end of the phone to experience the partnership firsthand.
Whether for scheduled calls or when staying in contact in general, it is helpful for Accreditation Coordinators when Primary Contacts gather and send questions all at once, especially very specific standards questions. This is particularly beneficial when it comes to monthly check-in calls. If questions are sent over (in one email) a few days before the call, it gives the Accreditation Coordinator time to prepare and touch base with their team/the Standards Development Department as needed, which maximizes your time and makes for a productive conversation.
3) Be transparent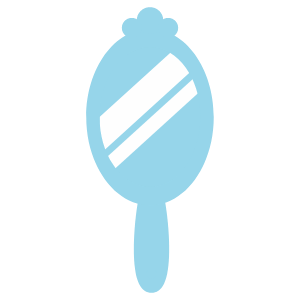 Transparency is another critical factor to your success as a Primary Contact. This goes hand in hand with being a good communicator.
We often say that the Self-Study process is like holding a mirror up to your organization. This works best for everyone when the mirror is a clear one! Your Accreditation Coordinator is there to provide technical assistance and targeted support, but they can only do so if you communicate honestly about your struggles so that they can help you navigate your pain points. Identify your organization's needs and be eager to ask questions.
This advice applies when communicating within your organization as well. Often, we find that one staff member doesn't always hold all the knowledge/documents that are necessary to complete the accreditation process; therefore, it is important that you approach other staff and pull them in as a resource when needed.
4) Get involved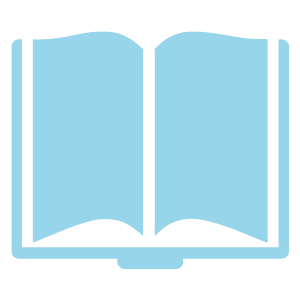 We've already highlighted the importance of working with your Accreditation Coordinator – they are there to answer questions, interpret the standards, and guide you through the process. But don't forget about all our other resources that are there for you to tap into!
If it's feasible time- and budget-wise, attending our live Intensive Accreditation and Performance and Quality Improvement trainings can be very impactful, particularly if you or your organization are new to the accreditation process. We hold these trainings a few times a year. They are a great resource not only for taking a deeper dive into managing accreditation and learning strategies to enhance your PQI system, but also for networking with (and learning from!) colleagues that are in the same boat as you. Attending these is not a prerequisite for being a stellar Primary Contact, of course, but they are helpful if you can make it to them.
COA also has a plethora of self-paced trainings, tip sheets, tool kits, and more. Your MyCOA Portal will offer suggestions of which of these will work best for you at different points in the accreditation process. Be sure to use it! You will find everything that you need there to successfully navigate the process. The portal is secure, customized and will always include the specific information that is relevant to your organization.
Digging into these resources will provide you with a good overview of 1) how COA is going to review your organization, and 2) all the major milestones you need to hit along the way. This will help you to grasp the amount of work needed and the different deadlines that your organization is going to approach. Knowing these will help you guide others in your organization toward success.
Pro tip: Find your tribe
COA lists all our accredited organizations on our public website. Use the Who is Accredited Search to find peer organizations by location or service area. This practice can help you create a network and empower you and other Primary Contacts to access resources, share information, and ultimately make the most out of the accreditation process.
5) Be an accreditation cheerleader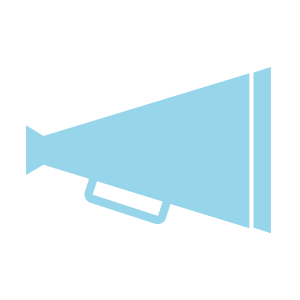 Getting through the accreditation process is all about creating and maintaining momentum with your team. COA's review is very comprehensive, and so it includes many potential ways for different staff to participate. Establishing and championing those opportunities can contribute to making accreditation more fun, rewarding, and successful.
We encourage Primary Contacts to tap into their creative side. Try developing a game that incorporates COA's accreditation standards or creating a fun visual that tracks your progress. Your job is all about being a good motivator, so celebrate the victories both big and small. With as hard as you're working, you all deserve it!
---
Though being a Primary Contact can feel like a lot of responsibility, rest assured that accreditation is by no means a one-person job. The process–from pulling together Self-Study evidence to preparing for the Site Visit–should be a team effort. Your role, then, is of a team captain. With these tips, we hope you can get out there and lead your crew to success!
Further reading
If you want to do a deeper dive, we've pulled together some additional resources below. Don't forget to also check out those linked directly in your MyCOA portal.