News
See How Partnerships Multiply Organizational Impact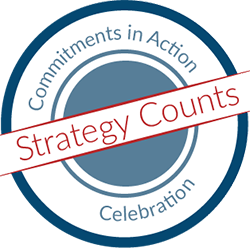 Community-based organizations are a critical contributor to the human services ecosystem, which also includes public entities, philanthropic organizations, academic organizations, and the business community. By working together, organizations can establish a web of services that maximizes their strengths and addresses the complexity of challenges people face.
The Alliance for Strong Families and Communities and Council on Accreditation (COA)'s Commitments of High-Impact Nonprofit Organizations is a strategy framework that guides organizations in building key competencies that will help them to partner from a position of strength to realize even greater outcomes. The Village Network in Wooster, Ohio, and Beech Brook in Cleveland, Ohio are two organizations that have been able to multiply their impact by collaborating with other organizations.
Learn more about how these organizations leveraged the Commitments to further their missions by reading the case study or watching the video of their stories.
The Village Network and Knox County Build Brighter Futures for Ohio Youth
The Village Network seized an opportunity through the Knox County Department of Job and Family Services, which was looking for an organization to run a group home. In committing to a 20-year lease to utilize the new facility that Knox County would create, The Village Network gave the county the financial security they wanted while gaining the opportunity to implement the Neurosequential Model of Therapeutics (NMT). The new model had a profoundly positive effect, resulting in a 97% reduction in use of physical restraints.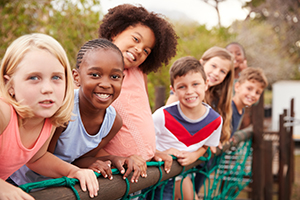 "Our partnership with The Village Network has worked out better than we ever could have imagined," said Matthew Kurtz, director of the Knox County Department of Job and Family Services. "The way that they continue to be so progressive in the way they approach children and care of children, and the way they continue to learn and grow and be innovative, has really taken us to the next level in terms of treatment we're able to provide to the residents of Knox County. We couldn't have ever done that on our own."
In realizing their organizational potential through innovation, this work has opened additional doors including with foundation and corporate partners. In addition, Dr. Bruce Perry, NMT pioneer, has deemed The Village Network a flagship organization.
Learn more by reading this case study about The Village Network's commitment to Partnering with Purpose.
Beech Brook's Innovative Police-Assisted Referral Program
According to the Commitments framework, organizations should look to collaborate across systems and sectors. If aligned with the same vision, academic, corporate, and public sector partners can bring helpful expertise and help increase impact.
Beech Brook found success in an effort that did just that. It worked to establish the award-winning Police-Assisted Referral (PAR) Program, which brought together a diverse group of invested constituents including social services, law enforcement, community leaders and academia to reimagine law enforcement's role in promoting safe and healthy communities. Through the program, officers are equipped with referral cards. Within 24-48 hours, the recipient is contacted by a human services organization like Beech Brook that is part of the PAR program.
"The fact that we've been able to maintain and sustain our commitment to PAR for over a decade is miraculous," said Tom Royer, president and CEO of Beech Brook. "It's really a testament to the partnerships we've built. We've faced countless challenges, but nobody's walked away from the table. Everybody has remained committed to the program and to delivering this service regardless of what barriers get in our way."
Results of the program include that 93% of individuals who are given a PAR referral card by a police officer found the officer to be respectful and helpful, while 91% found the referral card itself helpful. Additionally, 43% of program participants have reported having an improved opinion of law enforcement following their PAR experience.
Learn more by reading this case study about Beech Brook's commitment to Partnering with Purpose.
About the Commitments in Action Celebration
In celebration of the release of the Commitments framework more than five years ago, the Alliance and COA are showcasing 14 community-based human serving organizations, including The Village Network and Beech Brook, that have embraced this proven strategy playbook for success and influence. The Commitments celebration recognizes and elevates the powerful stories of the organizations whose ingenuity, innovation, and vision, as part of the Alliance's Strategy Counts initiative, helped establish the Commitments framework.
Thank you to the Commitment in Action Celebration sponsors.