News
Practical Ways to Advance Your Equity, Diversity, and Inclusion Efforts
While many organizations are looking to start or bolster efforts to advance equity, diversity, and inclusion (EDI), it can be difficult to know where to start. Simply mandating or promoting EDI in the workplace is not enough. To realize the benefits, organizations must treat EDI as any other critical resource and commit to building the right infrastructure to support it.
Organizations are likely to be most successful by creating a multi-year plan to guide their efforts. Advancing equity is a journey, both for people and for organizations.
Progress is made over time and with intentional effort. Having a plan clarifies goals, outlines needed resources, and creates accountability. Consider these tips as you start a new EDI initiative or explore opportunities to improve upon current efforts.
Assess your personal and organizational readiness:

Enrolling in training for implicit bias, organizational change management, and/or historical trauma to deepen your understanding
Consider what employee engagement surveys and other data suggest about adaptability and cultural sensitivity

Ensure executive sponsorship:

If you are an executive, make it clear that you are a champion of this initiative, and that EDI is a priority for the organization
Work toward executive sponsorship by advocating for the benefits of an EDI plan in informal conversations and formal meetings

Create space and accountability for EDI by considering the resources and business areas involved, including staff time, money, IT, human resources, and professional development
Assemble a team to execute the work including a taskforce or standing committee
Commit to a long-term investment in staff time and resources; EDI is a journey
Support Staff with Virtual Workshop
Allocating resources, including staff time, is key for reaching your EDI goals. Staff will need to rethink and adapt their current practices, approaches, and policies. In addition, those who serve on the EDI taskforce or committee will be doing so in addition to their regular job responsibilities.
Make sure staff working to advance equity, diversity, and inclusion have the necessary tools, guidance, and dedicated time to be successful. The Alliance-COA's Advancing EDI for A More Perfect Union virtual workshop offers valuable information, facilitated discussions, reflection opportunities, and focused worktime to begin developing an organizational action plan.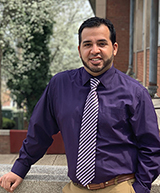 What People are Saying
Edgard Martinez (pictured right), Community Schools – Team Leader and EDI Committee Chair at Children & Families First in Wilmington, Delaware, and his colleagues participated in the June session of the Advancing EDI for A More Perfect Union virtual workshop.
"Attending the Advancing EDI for a More Perfect Union workshop along with several members of our organization's EDI Committee was a perfect selection for us. We received excellent guidance and tools that allowed us to assess and advance our individual and organization-level EDI journeys, as well as infusing every aspect of our organization with proven EDI practices. Excellent training, expert-level instructors, highly-recommended!"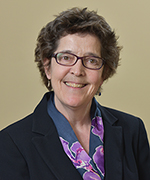 Molly Greenman (pictured left), president and CEO of The Family Partnership in Minneapolis, Minnesota, reflected on her time at the June session and how it compared to other EDI trainings she's done in the past.

"This workshop was inspiring, challenging, and practical. I have done a lot of anti-racism trainings over the years and this was one of the most comprehensive. Importantly, it focused on what I need to do in our organization as a leader and what I can do personally in my community."
View full event details and register online to participate.