The Center for Juvenile Justice Reform at Georgetown University's McCourt School of Public Policy, in partnership with Social Current and Building Bridges Initiative (BBI), has launched a new organizational certification—the Excellence in Diversity, Equity, Inclusion, and Belonging Certification. It aims to help community-based organizations and public agencies that serve youth and families approach their diversity, equity, and inclusion (DEI) efforts with intention and ensure that equity is:
Deeply embedded in their culture
Reflected throughout their policies and practices
Can endure through significant leadership and administrative changes
This 12-month certification costs $19,000 and will culminate in completing a capstone project demonstrating the organization's implementation of the DEI principles covered in provided training, coaching sessions, and Social Current's DEI standards of practice. Each organization must commit to at least two staff engaging in the process.
Certification Objectives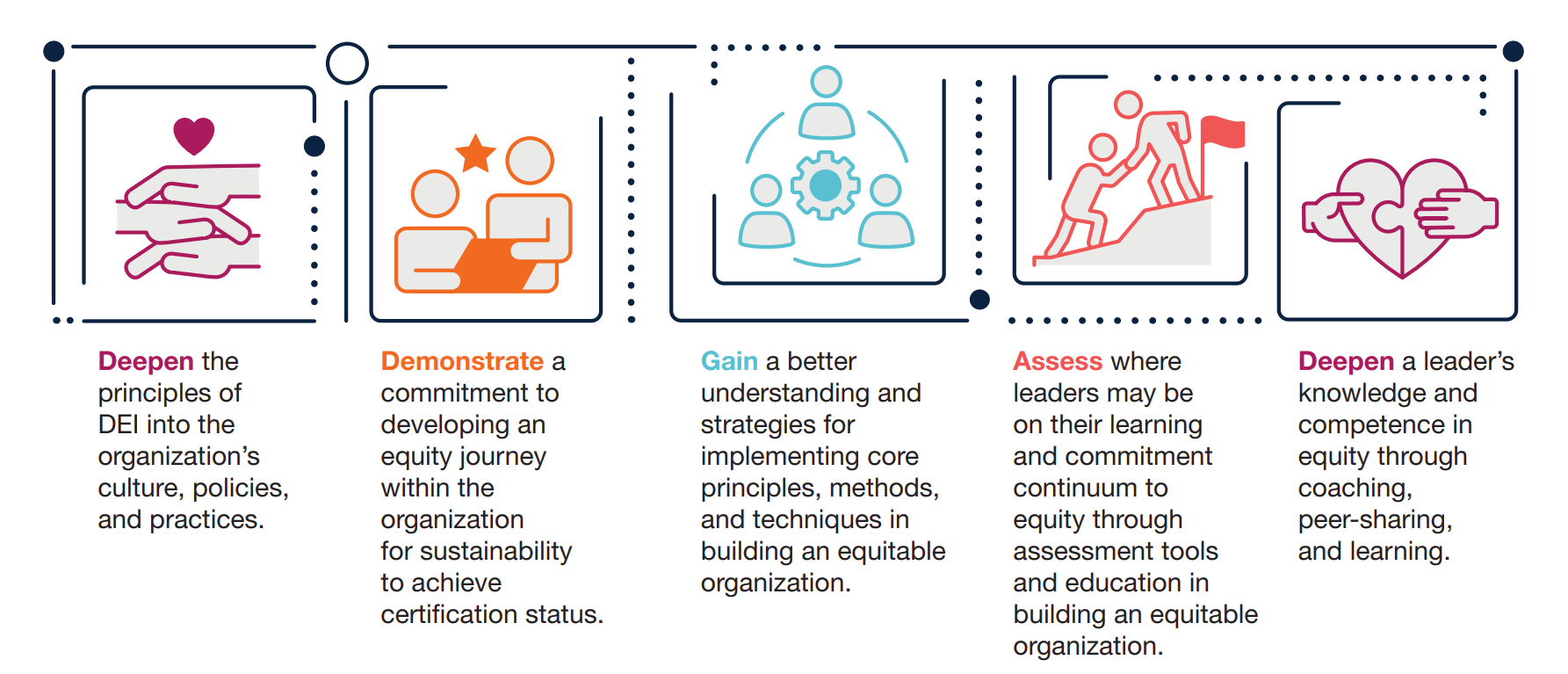 Certification Requirements
Each organization must commit at least two staff to engaging in the certification process that will include coaching and training over a 12-month period
Each organization must complete a capstone project and presentation
Capstone Requirements
Purpose: To demonstrate how the principles of DEI have been embedded in the organization's culture, policies, and practices to provide effective care that promotes health equity and improved outcomes for persons served.
Components of the Capstone experience include:
Project Proposal: Describes the capstone idea for review and approval by expert coaches
Capstone Reflection Paper: Presents the problem the capstone project was designed to address, its significance to the community, identified goals of the intervention, and the plan for implementation, monitoring, and sustainability
In-Person Presentation: Summarizes the overall project including the issue the project was designed to address, early successes, lessons learned, and a sustainability plan
Organizations will work with a coach to incorporate youth and family voice into their capstone project in a meaningful way.
Certification Timeline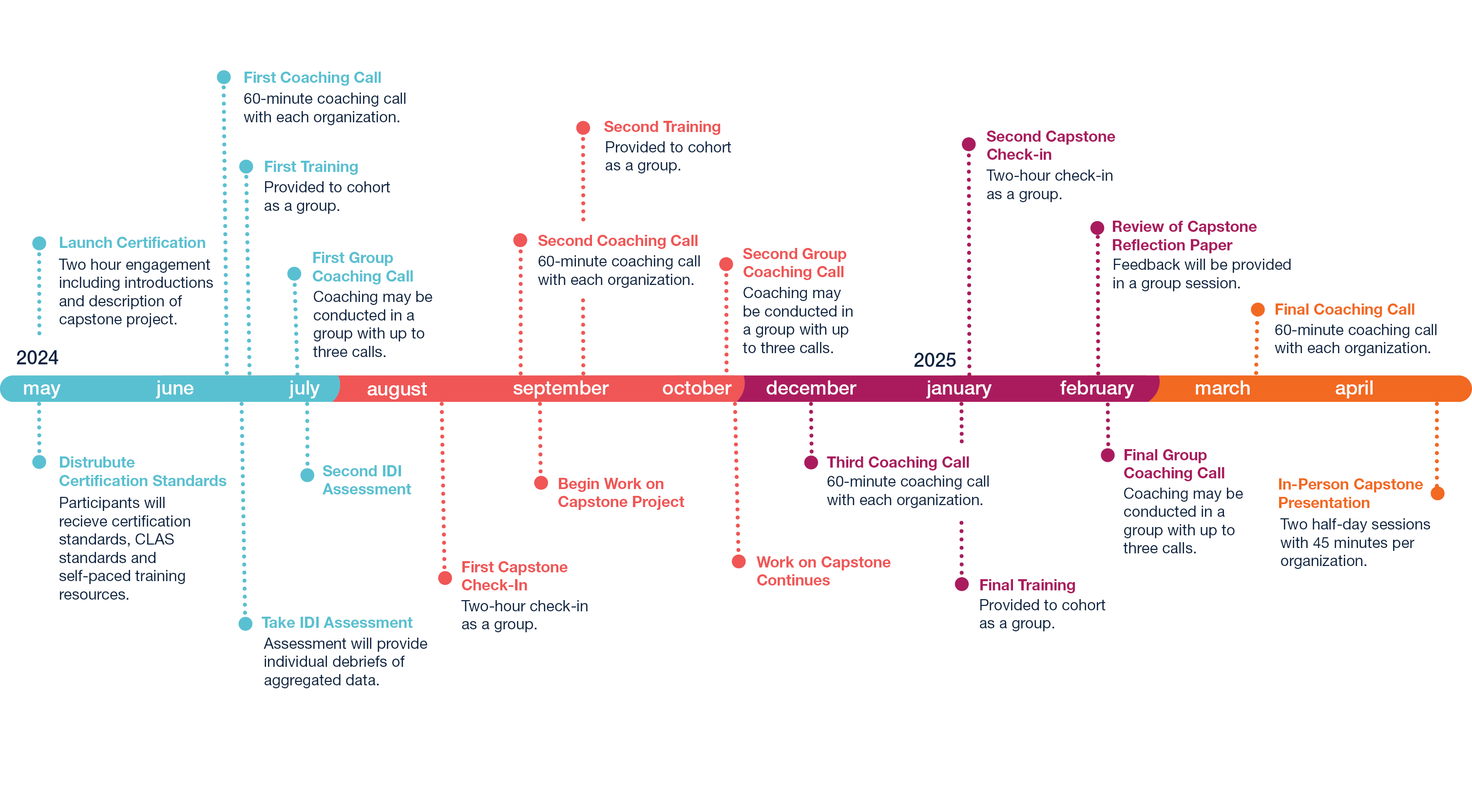 Application Requirements
Letter of commitment from organization's chief executive supporting the investment and participation of the organization throughout the 12-month certification process
Key Dates
Pricing Information
The cost for this certification is $19,000, which can be paid in two installments.
$9,500 is due by March 29, 2024 (refundable)
$9,500 is due by April 26, 2024
To participate, submit your application online by March 29, 2024.
If you have questions, contact Undraye Howard, vice president of equity, diversity, and inclusion and engagement at Social Current.