A big thank you to Jody, our President & CEO, for this blog post.
After a successful due diligence process and Board and Member vote to merge, on January 1, 2021, the Alliance for Strong Families and Communities (Alliance) and the Council on Accreditation (COA) began its work to integrate operations and build a new organization. As the inaugural leader of the new organization, I know that there is a lot to consider and to do.
Our new organization is intended to be something distinctive, something different. While it will blend the assets of both the Alliance and COA, our intent is not to simply be "Alliance + COA." Our intent is to spark a current in the social sector—to create a dynamic, inclusive, multifaceted network that leverages the collective experience of the field, research, and each of the legacy organizations. As a new organization, we believe we can activate the power of the social sector and offer novel tools and resources to solve the social problems that plague communities and our nation.
As I said in my prior blog post on leading change, "Change is a collaborative process. Incumbent upon the authorized or designated leader of change is to inspire those around them and to make space for change to occur." Our first 30 days of operating together has repeatedly shown me the accuracy of those words. To create this new organization, we will need to engage all our staff, their various skills and talents, and our entire network and their insights and perspectives. We will also need patience.
What we are experiencing as we undertake this merger is really what leaders experience every day. We are operating on parallel paths, engaging in a concurrent process of operating, learning, and creating. Over the past month, as I have dug deeper into learning mode, I have once again been reminded that amid change there are more questions than answers. That is uncomfortable space for me, and I think it probably is for many of us.
As much as we all like to think of ourselves as being able to live in the gray, to tolerate ambiguity, it doesn't come easily. It would be easier to start throwing out fixes and solutions that would cross things off the list and put people at ease by providing clarity–even if they didn't like the answers. I go back to my clinical days though and think about all that I learned from families. Initially, it seemed far easier to try to solve the challenges families faced by throwing services at them after making assumptions instead of really learning about their needs – from their perspective. What I learned was that to do it right (or at least better), it took time and it took the building of a relationship. And in the context of that relationship over time, a true (and more accurate) sense of the right solutions emerged. These were informed by multiple perspectives and multiple sources of information, co-created. That is who we aspire to be as we move forward–unifying and purposeful; an organization that creates intrepid opportunities to disrupt the status quo and leads to more just and equitable outcomes.
As I reflect on our first thirty days of operating together, instead of being unnerved by the growing list of questions, I am learning to be energized. I am also learning to be comforted by the fact that we have a vast network of staff and of supporters that will chime in to create the answers. With patience, and the reliance on the voices of many, our new organization will have an impact. I look forward to engaging with everyone to craft our new answers and way forward.
An update from Jody Levison-Johnson, COA President & CEO
January 6, 2021
Hello all…
As we welcome a new year and begin to move forward from the challenges of a year that looked dramatically different than any of us could have imagined, I remain hopeful for what 2021 will hold for us all.  That is why I wanted to start the year off by sharing an update on the merger between the Council on Accreditation (COA) and the Alliance for Strong Families and Communities (Alliance).
I am happy to share that at the end of 2020, the merger was approved by the boards of both organizations and by a majority of voting members of the Alliance. The vote capped a year-long exploration and four-month due diligence process overseen by both organizations.
While we continue to finalize the details of the merger, I will serve as president and CEO of both COA and the Alliance, and Susan Dreyfus will serve as senior advisor to me. Once finalized, I will serve as the President and CEO of the new organization, which will be headquartered in Washington, D.C.
More information will be coming soon about the offerings and pathways to engagement the new organization will provide for human and social service organizations, foundations, state associations, government entities, and all of those who make up the human and social service field and sector.
I look forward to continuing to engage with each of you in our quest to create a rigorous and responsive force that catalyzes the voices of the social sector and allows us to be both current and forward-looking.  I will be holding a virtual Town Hall meeting later this month, so please be on the lookout for an invitation in the coming days. I look forward to seeing you there.  As always, you can continue to view the most recent status updates on the COA and Alliance websites, including our most recent press release.
Thank you for your continued partnership, and here's to an exciting year ahead and new beginnings.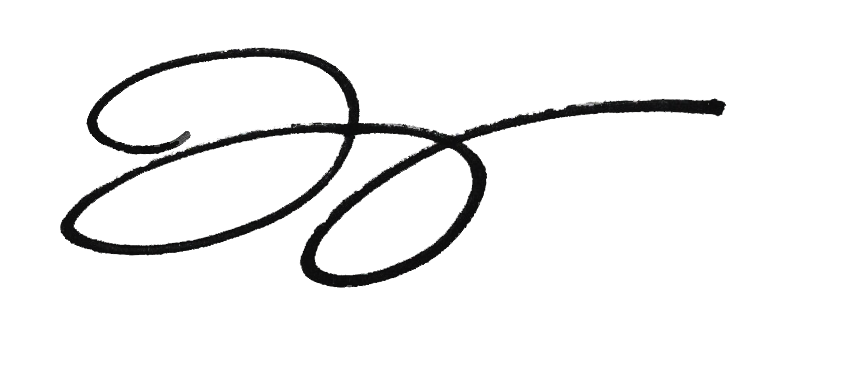 ***
November 20, 2020
Greetings,
I wanted to reach out and share some news regarding the potential merger between the Council on Accreditation (COA) and the Alliance for Strong Families and Communities (Alliance). I am excited to share that both the COA and Alliance Boards voted unanimously to move forward with our potential merger.
Now that we have reached unanimous votes from both Boards, we will begin finalizing documentation, proceeding with the vote of the Alliance membership, and planning for integration and implementation – pending membership approval. 
This new organization will be unifying, intrepid, just, and purposeful. It will take our field and sector to new heights and allow us to contribute in deeply meaningful ways to support people, organizations, and communities to thrive. As always, please feel free to reach out to me with any questions or concerns.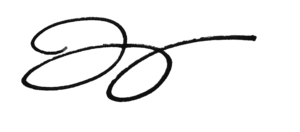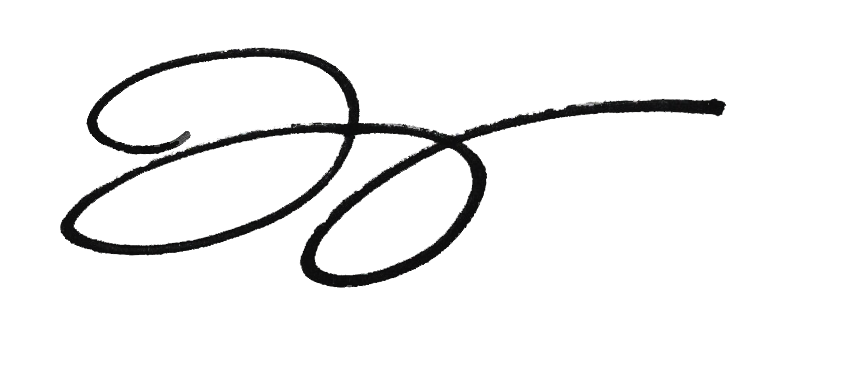 Jody Levison-Johnson, PhD, LCSW
COA President & CEO
***
August 25, 2020
We are pleased to share that the Council on Accreditation (COA)'s Board of Directors voted to move forward with plans to explore a merger with the Alliance for Strong Families and Communities! The Alliance has always been a close partner, and was one of our founding organizations, together with the Child Welfare League of America (CWLA). To learn more, visit the press release here, or watch the message from Jody Levison-Johnson, COA's President & CEO, below.
Transcript
Hello. I am Jody Levison-Johnson, the President and CEO of the Council on Accreditation.
I wanted to connect and share some news in one of the most personal ways possible right now.
These are unique and challenging times, and in this environment, I think each of us is learning that we need to find new ways of working – whether that be a shift to remote work, putting on a mask or other PPE, or changing the services we provide.
As you know, the Council on Accreditation has been doing the same. Our shift to remote work and virtual reviews are just two examples of how we are consistently adapting, looking forward, thinking about what's on the horizon, and creating new and effective ways to respond.
Right now, what is going on around us requires us to innovate at a rapid pace. Fortunately, COA has been considering ways to innovate since my arrival in March of 2019. We have been thinking long and hard about the ways we can better support our accredited organizations and the broader field and sector.
With that as our backdrop – with a focus on what we can do to more deeply and meaningfully support you and strengthen your ability to improve the lives of those you serve – I am excited to announce that our Board of Directors has voted to move forward with a due diligence process to explore coming together with the Alliance for Strong Families and Communities to form a new organization.
Many of you know the Alliance. In fact, they were one of COA's founding organizations, back in 1977.
This exploration is the culmination of many months of extensive discussion about how we collectively could be so much more and recognizing that we MUST be so much more in order to meet your needs–to help you meet the pressing demands of our world today.
Human and social service organizations – whether public or private – must demonstrate excellence and achieve results. Accreditation is an integral part of it…and it is only a part. We can, through coming together, support our organizations and the field in so many more ways.
This is entirely consistent with what drew me to COA and with the vision of what we need to be. Coming together will allow us to create new pathways to engagement, add value to accreditation, and create an array of ways to help organizations of all sizes and levels of sophistication to have access to supports that were previously not available.
I also want to assure you that we will maintain the independence of accreditation in this new organization. Our focus will always be to ensure the relevance of accreditation standards to the work you're doing, the rigor of our accreditation processes, and the results you are able to achieve on behalf of the people and communities you all represent.
We look forward to sharing more about this opportunity going forward.
Thank you.
Questions? Comments? Please reach out to us here.
Welcome to the first in a new series of blog posts entitled Profiles in Accreditation!
The organizations that COA accredits are diverse in both the communities they serve and their reasons for seeking accreditation (or reaccreditation). Profiles in Accreditation will explore the accreditation experience through the perspective of these organizations. Through them, we can discover the value of accreditation, best practices, lessons learned, and recommendations.
---
Organization profile
Name: Lad Lake
Locations: Milwaukee and Dousman, Wisconsin
First Accredited: 2014
Reaccredited: 2018
Snapshot: Lad Lake has been evolving to meet the needs of Wisconsin's most vulnerable children for 170 years.  Serving more than 1,200 youth annually, the organization's 300 staff accomplish its mission of "guiding the growth of at-risk youth to reach their potential and live responsibly" through four major program commitments: two residential care centers for youth who have experienced trauma from the child welfare and juvenile justice systems; alternative education for students with special learning needs; independent living services for youth "aging out" of the foster care system; and community services such as in-home therapy, specialized mentoring, and supervised visitation for parents and children. 
---
Interview with Lad Lake
For our first Profiles in Accreditation post, we asked Lad Lake President and CEO Daniel O. Magnuson, MA, MSW to share his thoughts on his organization's journey through reaccreditation. He emphasized how accreditation provided a framework for operational success, as well as the importance of having the entire organization–including the board–engaged with the process.
COA: Why was it important to Lad Lake to seek accreditation initially?
DM: We sought our initial accreditation in preparation for the retirement of a long-serving CEO; we wanted to position Lad Lake for improved impact and financial sustainability.
COA: What were some of the drivers for seeking reaccreditation?
DM: As we implemented the initial accreditation plan in 2014-2015, we also completed a comprehensive strategic planning initiative. COA's accreditation framework helped us to focus and look at activities on an organizational level, which made the execution of our strategic plan more effective. Reaccreditation affirmed our internal sense that we were making significant progress in all domains of our performance, and in a dramatic fashion!
Additionally, accreditation provides Lad Lake with a competitive advantage with many of our stakeholders. This will be increasingly important as the federal Families First Prevention Services Act is implemented.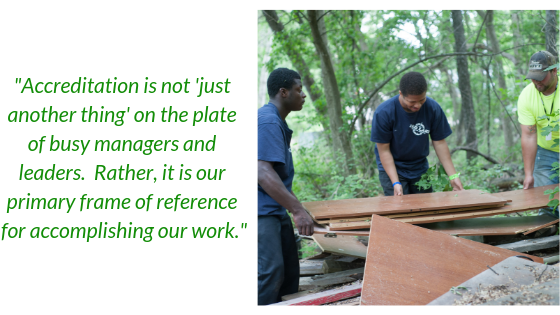 COA: What about the COA accreditation process made you decide to partner with us?
DM: Our partnership with the Alliance for Strong Families and Communities and our executive leadership's deep connection with the Alliance network made COA the obvious choice for accreditation. It is the "gold standard" for our industry.
COA: What do you see as the main benefit of COA accreditation?
DM: COA accreditation provides Lad Lake with a framework for (and the discipline to stay focused on) our strategic priorities. It helps us to learn together, to adjust our approaches to achieve our intended impact, and to strengthen our financial sustainability in the face of changing market conditions.
COA: Were there any unexpected results after completing the Self Study and PQI process?
DM: The primary unexpected result was the degree to which Lad Lake's management teams embraced COA accreditation, especially reaccreditation. The standards, the policies, and the procedures developed in our self-study and PQI processes have, for the most part, become the way Lad Lake does business. Accreditation is not "just another thing" on the plate of busy managers and leaders. Rather, it is our primary frame of reference for accomplishing our work.
Additionally, the COA accreditation and reaccreditation processes were completed in the face of very serious financial challenges. These challenges required the development and execution of a difficult turnaround plan. Rather than distracting our leadership from that plan, COA accreditation provided a disciplined process to focus our attention on the key drivers for our success.
As CEO, I do not believe our financial turnaround, improved quality and financial sustainability could have been possible without the discipline of thought offered by accreditation and reaccreditation.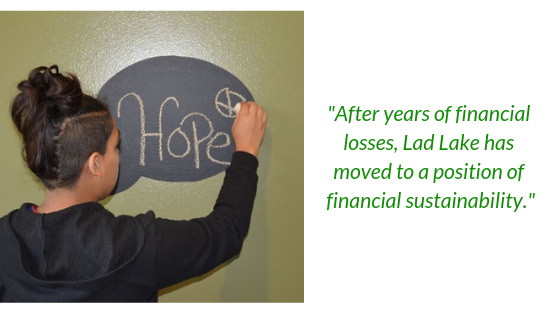 COA: Why was it important for you to have a high level of stakeholder engagement across your organization?
DM: One element of our organizational vision is to fulfill our mission with an "aligned, engaged, and happy workforce." This can be a tall order in an industry with such challenging work and shoe-string budgets! The COA process, in concert with a clear strategic plan, helped us to articulate what we wanted employees to align and engage with. It also helped us to communicate those directions across our organization. This has grounded Lad Lake's daily activities in a larger vision of improving the lives of youth and families in need.
COA: How has COA accreditation/reaccreditation impacted operational success at Lad Lake?
DM: Accreditation and reaccreditation has been transformative for Lad Lake. In concert with our updated strategic plan, COA provided a framework to operationalize and monitor our process improvements across all domains of our organization, from impact to human capital to financial sustainability to governance. A host of key performance indicators focused the work of the board, management, and staff.
The results have been extraordinary. All our programs now share common goals in safety, health, social support, and hopeful futures. Process improvement is closely tracked with client feedback and validated assessment methodologies. Findings inform refinements in program design. Risk management in many key areas has dramatically improved. After years of financial losses, Lad Lake has moved to a position of financial sustainability.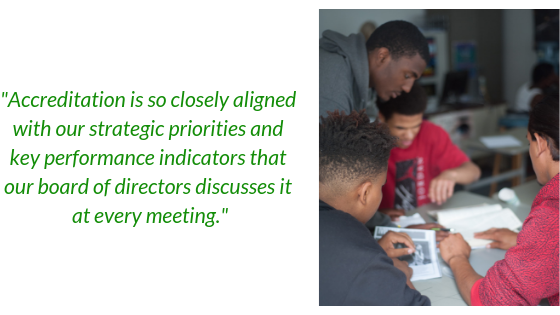 COA: How did you communicate the value of accreditation and engage the entire organization during the accreditation process?
DM: We did so in various ways. Firstly, many managers and supervisors were (and are still) involved in various teams devoted to quality improvement and risk management. Internal communication methods such as staff newsletters, email communication, and face-to-face meetings helped to extend the accreditation story to team members. Accreditation at Lad Lake is so closely aligned with our strategic priorities and key performance indicators that our board of directors discusses it at every meeting.
COA: At the board level, what were the driving factors for seeking accreditation?
DM: The board was particularly interested in accreditation to help it better understand and address the impact of the organization's services on youth and families. The pending retirement of a CEO and the prospect of a new CEO coming aboard added extra urgency to Lad Lake's initial pursuit of it.
COA: What was the biggest challenge for the board during the accreditation process?
DM: The board fully embraced accreditation. They understood its value and likened the process to quality initiatives and accreditation in their respective industries. Linking accreditation to our strategic planning and turnaround agenda required careful attention, but accreditation helped, not hindered, that process.
COA: What are the top three tips that you would give to an organization considering or currently undertaking the accreditation process for the first time?
DM: I would advise organizations to:
1. Embrace accreditation as the way you do business, not as an extra initiative to take on.
2. Embrace strategic planning. Find the right strategic planning process for you, and closely link accreditation with your strategic plan.
3. Communicate and engage your board of directors with COA. Many parallels may exist in their industries (e.g., Six Sigma, ISO 9001, Joint Commission, etc.).
---
Thank you, Lad Lake!
We would like to thank Dan for his thoughtful insights into the accreditation process and acknowledge the entire board and team for embracing accreditation and collectively contributing to the continued success of Lad Lake.
Do you have an accreditation story to tell?
Click here to tell us about it.
You could be the next organization we feature!