Community
Additional Foster and Adoption Resources for Resource Parents
A big thank you to Alternative Family Services (AFS) for this guest post!
Did you read the earlier COA post on "6 Resources for potential foster parents" and are looking for more information and insights? Then you've come to the right place. Whether you want to know more about how to foster a child or you're more interested in adoption, keep reading below for more.
Fostering
Additional federal government resources
In addition to The Child Welfare Information Gateway, there are other great sources of information direct from the federal government. For example, USA.gov has multiple resources about foster care, adoption and other related fields.
State and county resources
Not only does foster care vary by state, but it also varies by county or parish and even sometimes by municipality. These are great resources, as they can let you know specifically what you'll need to become a licensed and approved foster home.
In California, where we here at AFS are based, state-level information usually comes from the California Department of Social Services. And, most counties in the state, such as San Francisco County, will have their own departments dedicated to child welfare broadly and foster care specifically. Seeking out information local to you is very important and will make your journey towards fostering a youth easier.
Interested in staying up to date on the newest laws being considered at the state level? The National Conference of State Legislatures is a good place to start.
Private organizations
In the foster care space, there are numerable nonprofits across the country. Whether they're a foster family agency like AFS or a more philanthropic organization like the Annie E Casey Foundation, nonprofits can have a wealth of knowledge and resources to take advantage of both before and after you're certified to foster children.
News sources
In the world of foster care, it's important to stay current on industry news. As a Resource Parent, it's key to stay on top of any changes in legislation and always be aware of best practices. Consider setting up a Google News alert, and regularly check sources like the Chronicle of Social Change and your local news outlets.
Adoption
Dedicated private adoption resources
In addition to the many great resources in the last COA post, here are some other great sources of information and insights: AdoptUSKids, adoption.org, the Center for Parent Information and Resources, the Dave Thomas Foundation, the North American Council on Adoptable Children and many others.
Social media
Talking to someone who's been through the adoption process can be helpful and reassuring — in this way, social media can be great. There are active communities of parents who have adopted children on Facebook, Pinterest and Twitter ready to provide you with inspiration, guidance, ideas and even just a sympathetic ear.
But, it's important to take information from social media with a grain of salt, especially from individuals claiming to be experts. It's important to be cautious of misinformation. When in doubt, seek out trustworthy sources like COA-certified nonprofits to answer your questions.
A local attorney
Adoption impacts your taxes, estate planning and so much more. Make sure everything is in order by working with legal help.
---
What other fostering and adoption resources do you use? Let us know in the comments section below. We'd love to hear from you!
The views, information and opinions expressed herein are those of the author; they do not necessarily reflect those of the Council on Accreditation (COA). COA invites guest authors to contribute to the COA blog due to COA's confidence in their knowledge on the subject matter and their expertise in their chosen field.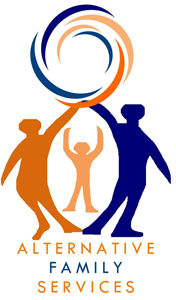 Alternative Family Services
Founded in 1978, Alternative Family Services (AFS) provides thoughtful, informed care, adoption and mental health services to foster children and youth throughout Northern California. The mission of Alternative Family Services is to support vulnerable children and families in need of stability, safety and wellbeing in their communities.
AFS, a COA-certified foster family agency, currently serves the diverse and varied needs of 1,500 foster youth, plus their biological and foster families, in the San Francisco Bay Area and Greater Sacramento Regions. Services provided by AFS include therapeutic foster care, Intensive Services Foster Care, support for foster children with developmental disabilities, therapeutic visitation, community-based mental health services, transitional housing support, independent life skills training, and much more.