News
See Why Incorporating Community Voices Achieves Equitable Solutions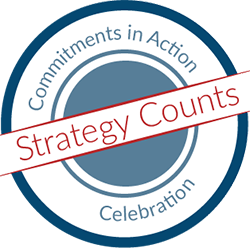 Community-based organizations need to be innovative to identify models and approaches that can create sustainable change. By actively listening and recognizing their community's needs, organizations can advance their missions more effectively through equitable solutions.
The Alliance for Strong Families and Communities and Council on Accreditation (COA)'s Commitments of High-Impact Nonprofit Organizations is a strategy framework that guides organizations in building key competencies that will position them to accomplish greater outcomes. BakerRipley in Houston, and Holy Family Institute in Pittsburgh are two organizations that have been able to authentically engage children and families to help them achieve their full potential.
Learn more about how these organizations leveraged the Commitments to further their missions by reading the case study or watching the video of their story.
BakerRipley Uses Appreciative Community Building to Understand Community Needs
BakerRipley has been committed to creating solutions with their neighbors for 113 years. Today, they serve more than half-a-million people across 60 locations in Houston. By connecting with their community members firsthand, BakerRipley has been able to better understand their strengths and aspirations in order to build upon what's working. The organization uses a unique model called Appreciative Community Building (ACB).
After embedding ACB into the Gulfton community in Southwest Houston, BakerRipley moved forward with building a new community center in 2010. Boliver "Bo" M. Fraga, senior community engagement developer, explained, "Our approach in working with the Gulfton community was not that we need to help these people with needs and gaps, it was we want to partner with this great community that has so much potential."
By co-creating with their communities, BakerRipley can better approach the inequities the people of Houston are facing.
"When we invest in people, no matter where they are in their journey, that's an investment in the community," said Claudia Aguirre, president and CEO. earn more by viewing this video case study about BakerRipley's commitment to Co-Creating with Community.
Learn more by viewing this video case study about BakerRipley's commitment to Co-Creating with Community.
Holy Family Institute Advances Equity through Nazareth Prep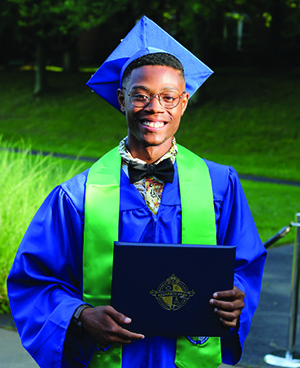 Through its variety of services, Holy Family Institute (HFI) positively impacts the lives of over 35,000 children and families a year. The heart of its mission is education and community building. When HFI recognized that access to high-quality education was not available to all students in Pittsburgh, it worked toward an equitable solution. In 2014, HFI opened Nazareth Prep, an affordable and innovative Catholic School based on the belief that every student, regardless of race, religion, or economic status, should be able to reach their full potential through high-quality education.
This includes offering multiple pathways for students after graduation, understanding that not all students fit into one mold. Nazareth Prep's career preparedness internship program allows students to be exposed to a variety of career opportunities after graduation.
"We are really focused on allowing students to pursue a pathway that makes sense for their interests," said Michael Sexauer, executive vice president and COO of HFI. "We strive to provide a rigorous education that will allow them to pursue any path after graduation."
At Nazareth Prep, students are given the building blocks to realize their potential and contribute to a stronger community.
Learn more by reading this case study about Holy Family Institute's commitment to Advancing Equity.
About the Commitments in Action Celebration
In celebration of the release of the Commitments framework more than five years ago, the Alliance and COA are showcasing 14 community-based human serving organizations, including BakerRipley and Holy Family Institute, that have embraced this proven strategy playbook for success and influence. The Commitments celebration recognizes and elevates the powerful stories of the organizations whose ingenuity, innovation, and vision, as part of the Alliance's Strategy Counts initiative, helped establish the Commitments framework.
Thank you to the Commitment in Action Celebration sponsors.