February 10, 2022
@
12:00 pm
–
1:00 pm
In recognizing the important role that the social determinants play in health outcomes, the U.S. has shifted increasing attention over the past decade toward screening for social needs, referring to appropriate social service providers, and paying for community-based services that address the social determinants of health.
For community-based organizations to take advantage of the momentum in this space, new technologies are needed to maximize investment in community services, while minimizing the complexity, extra burden, and medicalization of community services.
This webinar will cover the challenges and opportunities of integrating sectors and focus on how technology can play a critical role in increasingly bringing together funding streams to sustainably fund the services needed to improve community health and well-being.
This webinar is offered in partnership with SPARK 2021 sponsor, Unite Us. Learn more about Unite Us online.
Takeaways
Momentum around the U.S. increasingly realizing the importance of funding community-based organizations for their ability to improve the social determinants of health
New models of funding and the testing of sustainable solutions
How technology can facilitate the braiding and blending of funding to create more efficient, sustainable funding for community-based organizations
Who Should Participate
This webinar is appropriate for executives and directors of community-based organizations, funders, and other organizations interested in trends in funding community-based services and innovations that can make funding streams more sustainable and efficient.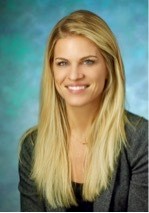 Melissa Sherry, PhD, MPH
Vice President, Social Care Integration
Unite Us