News
Social Current Partner Highlight: Your Part-Time Controller
Social Current's Strategic Industry Partners offer specialized products or services to benefit our network. We are proud to highlight our Gold Strategic Industry Partner Your Part-Time Controller. (YPTC).
For over 30 years, YPTC helps to build stronger nonprofits. With over 1,400 nonprofit clients from coast to coast, YPTC assists with their financial management needs—from internal, grant, and board reporting, to forecasting, budgeting, and cash flow management, and from bookkeeping and monthly financial statements to the development of customized dashboards.
How YPTC's Services Benefit the Social Sector
At YPTC, they help to build stronger nonprofits, one accounting department at a time. They provide the accounting and financial management services that help chief executives and board members in the social services sector determine how effectively and efficiently their organization is accomplishing its mission and provide them with the timely, accurate information needed for decision making.
YPTC Services
Accounting and month-end close
Financial reporting
Analysis and recommendations
Data visualization
Scenario planning and cash flow forecasting
Board meeting attendance and training
Policies and procedures
Forecasting
Budgeting
Grant proposals and ad hoc reports
Grant management
Audit turnaround
Federal awards grant writing and tracking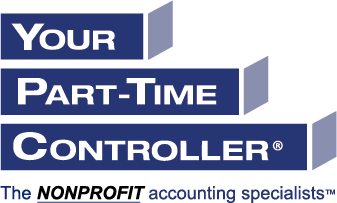 Why YPTC Partners with Social Current
"YPTC works with many types of social service organizations, whose missions are important to the communities in which we serve, and to our staff who serve them," said YPTC Manager Sandra Magri. "Social Current works to strengthen the social services sector. YPTC partnering with Social Current makes perfect sense!"
Free Webinar from YPTC: Budget Essentials for Everyone
Ensure your organization is ready for budget season. Invite your program directors and department heads to join YPTC to see the their free webinar Budgeting for Impact: Nonprofit Budget Essentials.
Visit the YPTC website for news, webinars, and resources and to work with them.
Meet YPTC in person at SPARK 2023, Oct. 16-17 in Bethesda, Maryland.
To learn more about partnering with Social Current, please email us.