October 15
@
1:00 pm
–
October 18
@
5:30 pm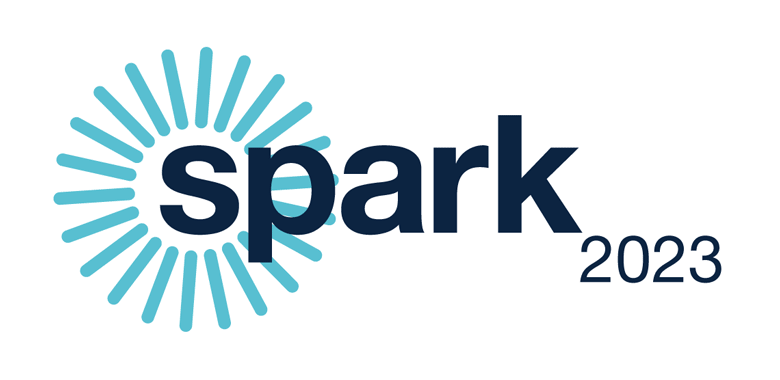 SPARK 2023 will unite practice excellence, innovation, and federal policy advocacy to advance our sector's impact and help all families and communities thrive. This in-person event will elevate important conversations around our most vexing challenges and showcase insight and expertise from the field.
SPARK 2023 is designed for leaders who are fueled by a commitment to advance equity and improve the well-being of all people. Together, we will share inspiration and practical tools for implementing innovative practice, policy, and research. Our keynote speakers and breakout sessions will address new insight and promising approaches related to:
Brain science
COA Accreditation
EDI, Belonging, and Justice
Innovative programs and practices
Workforce resilience and leadership
Interested in presenting a workshop? Submit your proposal.
Igniting Advocacy Training and Hill Day
New to this year's event will be Social Current's first-ever Hill Day. Because federal policy advocacy is key to advancing our missions and achieving impact, SPARK 2023 will offer a two-day advocacy training and trip to Capitol Hill in Washington, D.C.
The training will teach participants how to translate knowledge, expertise, and lived experience into influence at the local, state, and national levels. All staff at community-based organizations are invited to participate. No prior experience or skills are required. See the schedule for exact times. This training overlaps with SPARK Session B and Session D workshops.
Who Should Participate
Executives
Director-level staff
Board members
Performance quality improvement staff
Professional and clinical services
Save the Date: Registration Coming Soon
Registration must be received on or before Sept. 18 to receive the early bird rate. After that date, regular rates apply.
The deadline to register for the Igniting Advocacy Training and Hill Day is Sept. 18.
Organizations that Have an Enterprise Engagement Package and/or Achieved COA Accreditation
Early Bird Registration $550
Regular Registration $700
Igniting Advocacy Training and Hill Day $25*
Other Organizations
Early Bird Registration $650
Regular Registration $800
Igniting Advocacy Training and Hill Day $40*
*This fee covers transportation congressional meeting scheduling and logistics.
Multiperson Registration Discount
Register five (5) full conference participants from the same organization and receive $50 off all subsequent full conference registrations from the same organization. Only one discount per person; no other discounts apply. Once all five full conference participants are registered, contact Social Current to receive the discount code for all subsequent full conference registrations.
Cancellation by Participant
All cancellation requests must be made in writing. Conference cancellations are subject to a $100 processing fee. Cancellation requests received after Oct. 1 will not be refunded. Credit toward future Social Current events is not currently possible. Participants unable to attend the conference may send an alternate participant. Notice of written cancellation or alternate participant requests must be emailed directly to Social Current.
Cancellation by Social Current
If Social Current cancels this conference, all registration fees will be refunded in full.
SPARK 2023 participants will convene in Bethesda, Maryland, a prominent community in the Washington, D.C., metropolitan area. Located on the Red Line Metro, the conference hotel is just 20 minutes away from our nation's capital. Bethesda offers exceptional restaurants, great shopping, and trendy hot spots.
The Hyatt Regency Bethesda is approximately 40 minutes by car from Reagan Washington National Airport (DCA), Dulles International Airport (IAD), and Baltimore/Washington International Airport (BWI).
Location
Hyatt Regency Bethesda
One Bethesda Metro Center
7400 Wisconsin Ave.
Bethesda, MD 20814
Hotel Reservations
Social Current has arranged a special room rate of $229 for single or double occupancy, plus applicable taxes. Reserve your room by booking online or calling the hotel at 301-657-1234 by Sept. 18 and mentioning the group name Social Current SPARK 2023 to receive the discounted rate. This rate is available for stays up to three days prior to and after the conference, but it is subject to availability at the time of booking.
Sunday, Oct. 15
12:30-4 p.m.
Registration/Info Desk
1-5 p.m.
Pre-Conference Sessions
Monday, Oct. 16
8 a.m.-5 p.m.
Registration/Info Desk
8-9 a.m.
Breakfast with Exhibitors
9-10:30 a.m.
General Session
10:30-11 a.m.
Break with Exhibitors
11 a.m.-12:30 p.m.
Session A Workshops
12:30-2 p.m.
Networking Lunch
2-3:30 p.m.
2-4 p.m.
Session B Workshops
Igniting Advocacy Training
4:30-5:30 p.m.
Networking Reception
Tuesday, Oct. 17
8 a.m.-5 p.m.
Registration/Info Desk
8-9 a.m.
Breakfast with Exhibitors
9-10:30 a.m.
Session C Workshops
10:30-11 a.m.
Break with Exhibitors
11 a.m.-12:30 p.m.
11 a.m.-1 p.m.
Session D Workshops
Igniting Advocacy Training
12:30-2 p.m.
Networking Lunch
2-3:30 p.m.
Session E Workshops
3:45-5 p.m.
General Session
Wednesday, Oct. 18
8:30 a.m.-5:30 p.m.
Igniting Advocacy Hill Visits
Social Current's robust network of organizations and individuals across the country provides a unique opportunity for sponsors to reach C-suite decisionmakers in their target demographics. Simultaneously, sponsorship will allow brands to assess challenges unique to the sector, collaborate, and access network expertise.
Through our network, we can reach more than 12,000 human services professionals representing more than 1,800 organizations that serve nearly 70 million individuals.
The SPARK 2023 prospectus is coming soon. Please contact Marisa Collins, Director of Strategic Partnerships & Partner Communications to learn more.