Opening Keynote
George M. Johnson (They/Them)
Award-Winning Writer, Author, and Activist
As George M. Johnson's memoir, All Boys Aren't Blue has reached massive success as a New York Times bestseller, it has also become American Library Association's third most challenged book of 2021. But with each shove, George just continues to persevere and advocate for Black and queer voices. "Black storytelling has often been banned," George says. "My book is a tool so that Black queer kids and LGBTQ teens can see themselves, read about themselves, and learn about themselves."
In this opening keynote, George will speak on the importance of sharing diverse stories—why we should remain resilient, how representation in media can support young adults' mental and physical health, and what we can do to support these voices. By listening to one another and understanding the history, language, and actions necessary to change the world, we can form a community where we are all free to be our true, authentic selves.
About George M. Johnson
George M. Johnson is an award-winning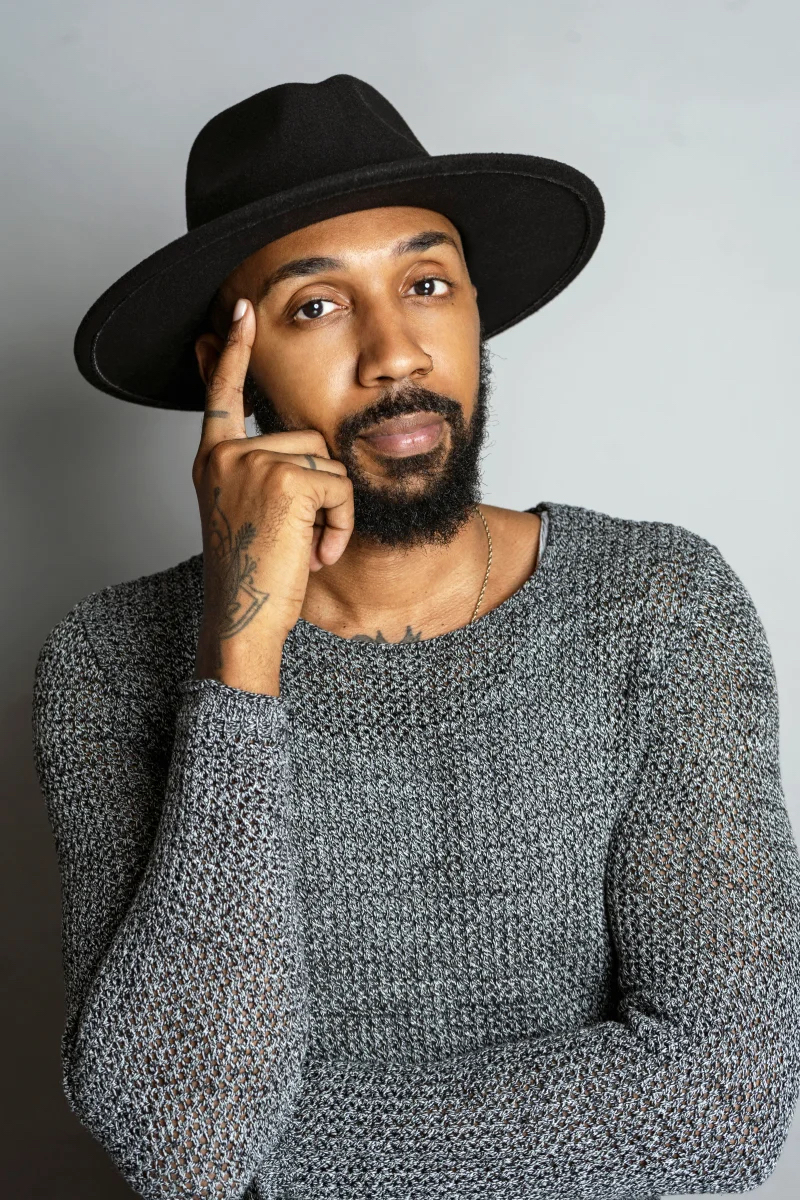 Black non-binary writer, author, and activist located in the New York City area. They are the New York Times bestselling author of All Boys Aren't Blue and We Are Not Broken. They were named to the 2022 TIME100 Next, TIME's annual list of rising stars across industries, and they were nominated for an Emmy award for their dramatic reading of All Boys Aren't Blue.
The young adult memoir All Boys Aren't Blue explores George's adolescence growing up as a young Black Queer boy in New Jersey through a series of powerful essays. The book is a Teen Vogue Recommended Read, a Buzzfeed Recommended Read, a People Magazine Best Book of the Summer, a New York Library Best Book, and a Chicago Public Library Best Book. It was optioned for TV by Gabrielle Union's I'll Have Another Productions and Sony TV. George serves as the executive producer and co-writer for the upcoming series based on their real-life college experience at Virginia Union University, an historically Black college or university (HBCU).
George's second memoir We Are Not Broken tells the vibrant story of George, Garrett, Rall, and Rasul—four children raised by Nanny, their fiercely devoted grandmother. Nic Stone, New York Times bestselling author of Dear Martin, calls the book, "a deeply impactful account of intergenerational love that reveals the power of accepting young people exactly as they are while encouraging them to be ever more themselves."
They've written for major outlets including Teen Vogue, Entertainment Tonight, NBC, The Root, Buzzfeed, Essence, Ebony, THEM, and The Grio. They have also served as guest editor for BET.com's Pride Month. They were awarded the 2019 Salute to Excellence Award by the National Association of Black Journalists for their article, "When Racism Anchors your Health" in Vice Magazine and was named to The Root 100 Most Influential African Americans in 2020.
They're also an HIV activist, serving as chair of the Black Leadership AIDS Crisis Coalition, an affinity group of AIDS Healthcare Foundation; a national advisor for ViiV pharmaceutical, and a Gilead speaker.
George is a proud HBCU alum twice over, and a member of Alpha Phi Alpha Fraternity Incorporated.
Closing Keynote
Kai Kight
Violinist, Composer, Creativity Keynote Speaker
Whether in education, business, health care, or government, the systems and routines we depended on for so long have disappeared. While this void has been devastating, it also leaves us with an incredible opportunity: a blank page on which we can compose our future. We will look back at this time as the moment we made leaps forward by creating more innovative technologies, more human-centric businesses, and more inclusive workplaces.
As a violinist and keynote speaker, Kai Kight believes that music can be used not only as an escape during this difficult time, but as a guide for us to learn from as we look to redesign our lives and work environments.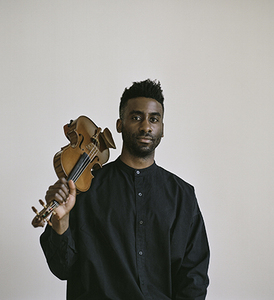 About Kai Kight
As a classical violinist turned innovative composer, Kai Kight uses music as a metaphor to inspire individuals and organizations across the world to compose paths of imagination and fulfillment. Kai is on a mission to spark a global mindset shift in which ingenuity is the norm, not the exception.
Kai's unique background is one of both art and science. As a musician, Kai has performed his original music for thousands in venues across the world, from the White House to the Great Wall of China. As a product of Stanford University's design and engineering program, the d. School, and the Behavior Design Lab, Kai studied how to help people create healthy and transformative habits in life.
Co-founder of Tea at Shiloh, a late-night teahouse in Los Angeles, Kai aims to reimagine nightlife by designing environments that calms the senses and foster authentic connection. On stage, Kai fuses his experiences to create presentations that are not only designed to stir the soul, but spark concrete action.
Kai Kight's appearance arranged through Gotham Artists.