One of the many things that excites me most about the incredible potential for Social Current is the power of our network. Our network is comprised of a truly diverse group of organizations, serving varied and distinct communities, which is what makes it so strong. With that diversity, we realize that there will be times when some of our organizations, including those who are accredited, may have differing views than our own or each other. We recognize, respect, and rely on those differences. We believe that society is improved through honest, respectful dissention and discourse and welcome the opportunity to listen to all voices. We welcome all conversations that facilitate dialogue, growth, and increased understanding—this is the only way we will be able to move forward to collectively impact societal change and create an equitable society where all people can thrive.
I also wanted to take a moment to clarify our position when it comes to the statements we issue as Social Current. As we are a national nonprofit and not a membership organization, our public statements are not made on behalf of our network organizations or partners. The views expressed by Social Current are our own and made only after careful consideration to ensure alignment with the mission, vision, values, and policy agenda principles of our organization. We recognize that as a new organization, this might not yet be clear to all external constituents and are committed to ensure that we more intentionally communicate this moving forward. It is also important to note that COA Accreditation is an important part of Social Current and that our standards and accreditation processes will continue to be research-based and field-informed.
Thank you for being part of our network, for openly and candidly sharing your thoughts with us, and for the important work you undertake each day to impact change in the communities you serve. We are stronger because of you, and we are stronger together.
The time is now to SPARK bold and brave conversations—and it begins with you.
Social Current is seeking workshop presentations for its SPARK 2022 conference, to be held Sept. 13-14 in Baltimore. This event will activate our collective power to spark and elevate bold thinking and new conversations around some of our sector's most vexing challenges. We will provide participants with an innovative forum to learn, refuel, connect, exchange ideas, and be inspired. 
The deadline to submit presentations is April 13.
Social Current's mission is to advocate for and implement equitable solutions through collaboration, innovation, policy, and practice excellence. This conference will convene and unite our diverse community from across our network and sector to share their expertise and drive toward an equitable society where all people can thrive.
We welcome all presentations that will engage, challenge, educate, and inspire participants to act. While emphasis will be placed on the core areas below, we welcome submissions that address other current issues affecting and important to our sector. Social Current will not accept proposal submissions intended to market or sell a product, consultant, or program.
Core Areas of Focus
Brain Science
Sessions should discuss advancing the integration and alignment of brain science and trauma-informed knowledge, skills, and strategies into organizational and systemic practices and policies. Consider how the application of brain science can be used to prevent and mitigate toxic stress and build child, family, and community health and well-being.
Equity, Diversity, and Inclusion
Sessions should address how organizations can create a more just, fair, and inclusive organizational culture and society through policies and practices, organizational leadership, and programs and services. Consider inequities experienced in health, education, systems involvement, the workplace, and more based on race, sexual orientation, age, gender, and ability.
Organizational and Service Delivery Innovations
Sessions should discuss innovative programs and solutions that contribute to organizational excellence and/or help all individuals and communities thrive. Consider examples of cross-sector collaboration, practices that advance financial sustainability, programs that support integrated care or address the social determinants of health, and more.
Workforce Resilience and Leadership
Sessions should address how to recruit, retain, and support a workforce so that it can stay healthy and well amid ongoing change and uncertainty. Consider approaches that promote brain-science awareness, equity, and hiring from the community; build positive organizational culture; support healthy workplace relationships; and mitigate the effects of vicarious trauma, moral injury, and other workforce concerns.
Submission Requirements
Address all the following submission requirements in your presentation proposal. SPARK workshop sessions will be 90 minutes.
All workshop proposals must be submitted by April 13 through our online submission form.
Contact Information: Include full contact information including name, title, organization, address, phone, and email address for the lead presenter (or main contact person) and any co-presenters. If presenters or their organizations use Twitter, list their usernames for increased connection with participants and event promotions.
Biography: Include a current biography for each presenter that is no longer than 200 words.
Presentation Title: Include a brief, descriptive title for your presentation.
Description: Describe your presentation in 350 words or less. Explain how your topic is practical and relevant for the attendees of this event. Use compelling language that will not only clarify what attendees can expect but will also encourage them to attend.
Learning Objectives: List two to three key main points attendees will learn from your presentation.
Area of Focus: Select the requested topic that best matches your proposal.

Brain Science
Equity, Diversity, and Inclusion
Organizational and Service Delivery Innovations
Workforce Resilience and Leadership
Other

Content Level: Indicate whether your content level is "Learner" or "Doer." "Learner" sessions are for those who have limited experience with the subject matter and seek to be introduced to the topic. "Doer" presentations are for audiences with prior experience in the subject area who are looking to advance their skill and mastery.
Audience Type: Select all audience types who this workshop will benefit the most.

Board member
Chief executive
Executive level staff (i.e., vice presidents, chiefs, etc.)
Director level staff (i.e., program director, etc.)
Management/supervisor level staff
Professional/clinical services staff

Related Content: Share links to any articles, reports, videos, etc. that have been published about the presenter or organization and the presentation topic.
Prior Presentations: If this workshop has been presented before, list the conference(s) and date(s).
Social Current has collaborated with Prevent Child Abuse America on a new toolkit to help community-based organizations understand how to advocate for and access funds available through recent opioid settlements with pharmaceutical companies. The prevention and treatment services that community-based organizations provide are essential to addressing the ongoing opioid epidemic.
After a lengthy legal process to hold companies accountable for downplaying the addictiveness of opioids, 47 states have settled with opioid manufacturers, pharmaceutical distributors, and pharmacies for $26 billion. Separate opioid settlements are in process or concluded in the remaining states as well as additional localities. Though the funds resulting from the major settlement are temporarily in limbo because of legal action taken by the family that owns Purdue Pharma, these resources will ultimately be used to address the opioid crisis, and it is critical that community-based organizations begin preparing now to ensure that these funds are used not just for treatment, but also for prevention.
The settlement funds, proposed to be disbursed over the next 18 years and frontloaded at the beginning, will go to states and localities for the purpose of addressing the opioid epidemic. As these funds flow to entities across the nation, community-based organizations must have a seat at the table to decide how these funds are spent locally. These will be significant investments in the kinds of services our sector provides. The deep impact of the opioid epidemic has made it clear that a major part of the solution will be strengthening communities with upstream resources and supports.
This guide offers tools and resources to help community-based organizations navigate the complex legal and legislative process. Organizations should reach out to relevant stakeholders immediately, as these decisions are being made now in many states.
Download the toolkit from the Policy Action Center.
The Infrastructure Investment and Jobs Act, just passed by Congress, includes several provisions of importance to the charitable nonprofit sector, yet curtails essential relief enacted earlier this year. The nonprofits listed below celebrate many helpful aspects of the law and urge Congress and the administration to quickly take action to enact further #Relief4Charities:
"The Infrastructure Investment and Jobs Act includes several priorities that will assist nonprofits and the communities they serve. We are glad to see the inclusion of a Nonprofit Energy Efficiency pilot program that awards $50 million in grants for charitable organizations to make upgrades to their facilities and $65 billion to support broadband access for all.
"We are disappointed however, that the bill eliminated the Employee Retention Tax Credit for the fourth quarter of this year. The ERTC, which has been a lifeline for many nonprofits, is a refundable payroll tax credit for nonprofits and small businesses designed to provide a financial incentive for employers to keep employees on their payrolls and continue to deliver important services during the pandemic and in its immediate aftermath. It has allowed them to retain critical employees in the face of the economic challenges caused by the pandemic. Tens of thousands of organizations are now counting on fourth quarter 2021 access to an ERTC to support the financial decisions they made to bring employees back on the payroll and increase operating capacity to serve their communities."
"As Congress and the White House continue negotiations on the best ways to support American families and the economy, we encourage them to prioritize continued support for ERTC allowing charitable nonprofits to access the ERTC during the Fourth Quarter of 2021; extending nonprofit eligibility for the ERTC through 2022 to help ensure a strong economic recovery from the pandemic; and, amending the definition of nonprofit "gross receipts" for the ERTC program to better reflect revenue available to support nonprofits amid the pandemic."
###
American Alliance of Museums
Association of Art Museum Directors
Boys & Girls Clubs of America
Catholic Charities USA
Dance/USA
Girl Scouts of the USA
Girls Inc.
Goodwill Industries International Inc.
Independent Sector
Jewish Federations of North America
League of American Orchestras
National Council of Nonprofits
Network of Jewish Human Service Agencies
OPERA America
Social Current (formerly Alliance for Strong Families and Communities and Council on Accreditation)
Union of Orthodox Jewish Congregations of America
YMCA of the USA
A few days ago, the American Academy of Pediatrics (AAP), American Academy of Child and Adolescent Psychiatry (AACAP), and Children's Hospital Association declared a national emergency in children's mental health, citing the serious toll of the COVID-19 pandemic on top of existing challenges.
Prior to the pandemic, suicide was the second leading cause of death for youths ages 10-24 years. Between March and October 2020, during the longest quarantine period, suspected suicide attempts increased nearly 51% among girls ages 12-17 years, according to the CDC.  Mental health-related emergency room visits rose by 24% for children ages 5-11 years and 31% for children ages 12-17 years.
In a statement, Jody Levison-Johnson, president and CEO of Social Current, noted:
"We agree with the AAP and others that behavioral health issues among teens and adolescents have been a significant concern for many years, but have reached previously unseen peaks during the trauma, loss and isolation of the pandemic. Current brain science tells us that relational health and positive childhood experiences mitigate the impact of toxic stress. As we respond to the current crisis, we can build equitable access to mental health services aligned with community needs, along with resources for families that promote strong relationships and resilience. We support the range of policy solutions advocated by the AAP. Now is the time for policymakers to act, partnering with the behavioral health community to tackle these pressing challenges."
New organization unveiled during SPARK 2021 Conference
Washington, D.C. – The Alliance for Strong Families and Communities and Council on Accreditation (Alliance-COA), which earlier this year announced their intent to merge, today unveiled their new organization, including their name and brand. Social Current will represent a network of thousands of social-sector organizations working in partnership to activate the power and impact of the social sector. Social Current is headquartered in Washington, D.C.
The announcement comes after a nine-month integration process that began in January and follows a year-long exploration and due diligence process overseen by both organizations, which share a long history and vision, with the Alliance serving as one of the original founders of COA in 1977.
"We are incredibly excited to come together as Social Current with a mission to advocate for and implement equitable solutions to society's toughest challenges through collaboration, innovation, policy, and practice excellence," noted Social Current's inaugural president and CEO Jody Levison-Johnson. "At a time in our history where the need to do more and do better have never been so clear, Social Current will ignite change and spark greater impact across the social sector. With Social Current, we will bring together a unified, intrepid, just, and purposeful network that fuels each other's knowledge, expertise and experience to make real and lasting impact."
Social Current will engage a broad, multifaceted and larger network of organizations and partners with a diversified range of offerings that contribute to the reach and influence of the human and social services sector. Core service offerings include:
Community and Networking: Peer exchange groups centered around leadership, fund development, performance excellence and human resources as well as key issue areas such as health, education, and equity.
Innovation and Collaboration: Unique learning communities that will enable collaboration among like-minded organizations and leaders to enhance their knowledge base, share ideas and strategies, deepen their insights, and build a professional network of colleagues in critical issue areas including developing neuroscience-informed and equity-centered programs, practices, and policies and creating approaches for action to advance organizational equity, diversity and inclusion.
Advocacy, Policy and Mobilization: Ongoing advocacy, toolkits, policy updates, online campaigns, and workgroups joining forces to advance key social sector policies.
Accreditation: A rigorous process for organizations that helps ensure infusion of best practice in service delivery, administration and management of programs, supports continuous improvement and often provides regulatory/licensing relief and/or access to governmental funding streams.
Strategic Vision and Planning Services: With an outcomes-focused lens and an inclusive approach, strategic visioning and planning services that engage staff and key partners to develop values-aligned and innovative approaches that drive mission and impact and center equity in their work.
Learning: Access to a library offering more than 19,000 scholarly journals, books, and network-contributed materials; webinars and podcasts; self-paced and instructor-led courses; online-communities around a course or series; access to a learning management system with learning solutions and exchange.
Conferences and Special Events: Access to national conferences featuring sector leaders, including SPARK 2021 (October 12-14, 2021) a virtual learning experience designed to advance equity and inspire individuals and organizations in their efforts to implement innovative practice, policy, and research for the well-being of all people; and Executive Leadership Institute (November 1-5, 2021) an annual event offered in partnership with Loyola University Chicago's Quinlan School of Business, that equips senior-level managers and executives with the knowledge and skills to oversee day-to-day operations, preparing them for the future to promote greater systems change.
For more information go to www.social-current.org. Follow us on social media:
Virtual Conference To Take Place October 12-14, 2021 Featuring Bestselling Authors Dr. Ibram X. Kendi, Heather McGhee and Other Nationally-Renowned Speakers
Washington, D.C. – The Alliance for Strong Families and Communities and Council on Accreditation (Alliance-COA) today announced the line-up for their upcoming annual conference, taking place October 12-14, 2021. SPARK 2021 will be a three-day virtual learning experience that will activate the power of the social sector. Registration is now open (early bird registration rates available through September 27) and can be accessed here.
"Fueled by a commitment to advance equity and improve the well-being of all people, we hope this virtual conference will spark and elevate important conversations around some of today's most vexing challenges and inspire participants to implement innovative practice, policy, and research," commented Jody Levison-Johnson, president and CEO of Alliance-COA. "We will also be launching our new organization and unveiling our new brand during the opening session, which represents a critical moment in the history of our organizations as we work to create a unified, intrepid, just, and purposeful network so that all people can thrive."
SPARK 2021 will open on Tuesday, October 12 with Dr. Ibram X. Kendi, bestselling author of How to Be an Antiracist. Dr. Ibram X. Kendi is the Andrew W. Mellon Professor in the Humanities at Boston University, and the founding director of the BU Center for Antiracist Research. He is a contributing writer at The Atlanticand a CBS News racial justice contributor. In 2020, Time magazine named Dr. Kendi one of the 100 most influential people in the world.
The closing ceremony on Thursday, October 14 will feature Heather McGhee, bestselling author of The Sum of Us. A renowned expert on the American economy, Heather McGhee is one of the most brilliant and influential thinkers exploring inequality today. Both her viral TED talk and her instant New York Timesbestseller The Sum of Us reveal the devastating true cost of racism—not just for people of color, but for everyone. Deeply stirring, intelligent, and compassionate, McGhee's talks offer us an actionable roadmap during one of the most critical—and most troubled—periods in history. McGhee has drafted legislation, testified before Congress, and become a regular contributor on shows like Meet the Press and Real Time with Bill Maher.

Key sessions over the three-day conference will include:
Intersection of Identities: Using Who You Are to Advance the Work of Equity featuring Charles Montorio-Archer, president and CEO of One Hope United, and author of Everybody Paddle: A Leader's Blueprint for Creating a Unified Team
How Internal Power Sharing Can Transform Organizational Culture and Advance Change featuring a panel of social sector leaders from the Children's Guild Alliance, Villa of Hope and Children & Families First
What We've Learned about Effective Partnership for Addressing Pervasive Racial Disparities featuring key leaders in the collective impact movement from StriveTogether, Built for Zero and Cities United
Policy Solutions at the Intersection of Child Welfare, Poverty, and Racism featuring a panel discussion with Jerry Milner, director of Family Integrity and Justice Works, Public Knowledge; Brian Samuels, executive director of Chapin Hall; and Dr. Julia Jean-Francois, Co-Director for the Center on Family Life in Brooklyn, NY.
Jointly Addressing ACEs and Racism: Moving from Theory to Action featuring leaders from Cooperative of Communities, RYSE Center and Minnesota Association for Children's Mental Health
Understanding Power Dynamics: The History of Disparities in America featuring Rueben C. Warren, executive director of the National Center for Bioethics in Research and Health Care from Tuskegee University
SPARK 2021's diamond sponsors are Brown & Brown Insurance of Lehigh Valley and FEI Workforce Resilience. Sponsors for SPARK include: Aramark, Binti, Unite US, United Healthcare, Villa of Hope, and Your Part-Time Controller. Additional sponsors include: Accreditation Guru, Afia, BakerTilley, Datis, Gallagher, Insperity, Lincoln Families, One Hope United, Presence, Truth Collective, Turning Points for Children, and Youth Villages.
Media Notes: The newly merged Alliance for Strong Families and Communities and Council on Accreditation will be announcing its new name and brand during the opening session on October 12, 2021 at 11am EST. Media are invited to attend the full conference free-of-charge. To request access, contact Jennifer Devlin at Jdevlin@alliance1.org.
For more information, to access the full agenda of events, or to register for SPARK 2021 go to link.
###
About the Alliance for Strong Families and Communities and Council on Accreditation (Alliance-COA)
The Alliance-COA and resulting new organization will convene and catalyze a dynamic, inclusive, multifaceted network of human/social services organizations that leverages the collective experience of the field and research to spark a current in the sector and drive continuous evolution and improvement. Our goal is to activate the power of the social sector and create a unified, intrepid, just, and purposeful network that propels our field forward so all people can thrive. The new organization will provide a range of opportunities to actively shape the sector through collaboration, innovation, policy, and practice excellence.
August marks National Immunization Awareness Month and is also the time of year many parents are buying school supplies, scheduling routine sports physicals, and ensuring their children have required vaccinations. Most of the country's K-12 schools, after-school programs, and colleges are preparing to reopen and return to in-person instruction after more than a year of operating virtually due to the COVID-19 pandemic.
This year, parents of children over the age of 12 have a new task at hand—deciding whether to have their children receive the COVID-19 vaccine and then scheduling those appointments. Yet, many parents, educators, and health care providers continue to have questions about COVID-19 vaccine guidelines for children ages 12 and older.
In this on-demand webinar hosted by Morehouse School of Medicine's National COVID-19 Resiliency Network, hear leading pediatricians and researchers answer questions from the community, discuss the safety and effectiveness of the COVID-19 vaccine, and explain strategies underway to ensure equitable access to the COVID-19 vaccine.
The webinar speakers include:
Dr. Marcella Nunez-Smith, senior advisor to the White House COVID-19 Response Team and chair of the Presidential COVID-19 Health Equity Taskforce
Dr. Lilly Immergluck, professor of microbiology, biochemistry, and immunology at Morehouse School of Medicine
Dr. Christa Marie Singleton, senior medical advisor at the Centers for Disease Control and Prevention
During the webinar, they discuss:
The Biden administration's strategies to ensure equitable access to COVID-19 Vaccines
COVID-19 Vaccine Guidelines for Children 12 years and older
Strategies educators and schools can engage in to help build vaccine confidence
Listen to this episode of the podcast More than Health Care: Nonprofits and Health Care Working Together featuring Dr. Dominic Mack of MSM. Learn more about NCRN and the power that partnerships have in the fight for health equity amid the pandemic.
Additional Resources
To find a vaccine near you and other resources for you, your family, and community visit the NCRN website or call 1-877-904-5097
Oct. 12-14
Registration Now Open! Early Bird Discount Available Until Sept. 13.
Designed by the Alliance for Strong Families and Communities and Council on Accreditation (Alliance-COA), SPARK 2021 is a three-day virtual learning experience that will activate the power of the social sector. It also signals an exciting new era for us and the sector, as we will be launching our new organization during the opening session.
Join us for this three-day, virtual learning experience, to convene leaders from across the human services ecosystem to create a unified, intrepid, just, and purposeful network so that all people can thrive.
Fueled by a commitment to advance equity and improve the well-being of all people, we will elevate important conversations around some of today's most vexing challenges and inspire participants to implement innovative practice, policy, and research.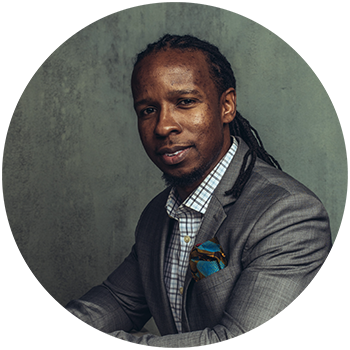 While many organizations are looking to start or bolster efforts to advance equity, diversity, and inclusion (EDI), it can be difficult to know where to start. Simply mandating or promoting EDI in the workplace is not enough. To realize the benefits, organizations must treat EDI as any other critical resource and commit to building the right infrastructure to support it.
Organizations are likely to be most successful by creating a multi-year plan to guide their efforts. Advancing equity is a journey, both for people and for organizations.
Progress is made over time and with intentional effort. Having a plan clarifies goals, outlines needed resources, and creates accountability. Consider these tips as you start a new EDI initiative or explore opportunities to improve upon current efforts.
Assess your personal and organizational readiness:

Enrolling in training for implicit bias, organizational change management, and/or historical trauma to deepen your understanding
Consider what employee engagement surveys and other data suggest about adaptability and cultural sensitivity

Ensure executive sponsorship:

If you are an executive, make it clear that you are a champion of this initiative, and that EDI is a priority for the organization
Work toward executive sponsorship by advocating for the benefits of an EDI plan in informal conversations and formal meetings

Create space and accountability for EDI by considering the resources and business areas involved, including staff time, money, IT, human resources, and professional development
Assemble a team to execute the work including a taskforce or standing committee
Commit to a long-term investment in staff time and resources; EDI is a journey
Support Staff with Virtual Workshop
Allocating resources, including staff time, is key for reaching your EDI goals. Staff will need to rethink and adapt their current practices, approaches, and policies. In addition, those who serve on the EDI taskforce or committee will be doing so in addition to their regular job responsibilities.
Make sure staff working to advance equity, diversity, and inclusion have the necessary tools, guidance, and dedicated time to be successful. The Alliance-COA's Advancing EDI for A More Perfect Union virtual workshop offers valuable information, facilitated discussions, reflection opportunities, and focused worktime to begin developing an organizational action plan.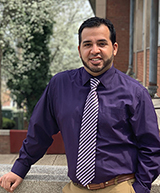 What People are Saying
Edgard Martinez (pictured right), Community Schools – Team Leader and EDI Committee Chair at Children & Families First in Wilmington, Delaware, and his colleagues participated in the June session of the Advancing EDI for A More Perfect Union virtual workshop.
"Attending the Advancing EDI for a More Perfect Union workshop along with several members of our organization's EDI Committee was a perfect selection for us. We received excellent guidance and tools that allowed us to assess and advance our individual and organization-level EDI journeys, as well as infusing every aspect of our organization with proven EDI practices. Excellent training, expert-level instructors, highly-recommended!"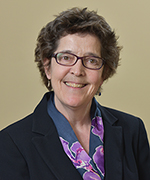 Molly Greenman (pictured left), president and CEO of The Family Partnership in Minneapolis, Minnesota, reflected on her time at the June session and how it compared to other EDI trainings she's done in the past.

"This workshop was inspiring, challenging, and practical. I have done a lot of anti-racism trainings over the years and this was one of the most comprehensive. Importantly, it focused on what I need to do in our organization as a leader and what I can do personally in my community."
View full event details and register online to participate.