November 11, 2021
@
12:00 pm
–
1:00 pm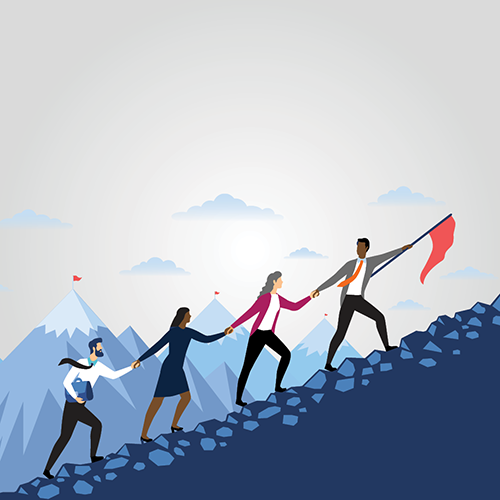 To be a successful leader in today's operating environment of rapid and unpredictable change, it's important to strengthen personal and professional competencies. Using Social Current's rEvolutionary™ Leadership model enables senior and executive leaders to go beyond the everyday management of programs and services to address adaptive and systems challenges for lasting change.
What makes rEvolutionary Leadership unique from other leadership development models?
rEvolutionary™ Leadership provides a deep dive into four individual capacities that are then applied to integrated and inclusive strategies that can transform organizations into high-impact innovators:
Cognitive Capacity. The conscious, intellectual ability to anticipate, perceive, understand, and analyze environmental factors that drive the need for change.
Emotional Capacity. The ability to emotionally process environmental factors that might lead to change and to experience the resulting empathy, passion, courage, and resolve that motivate the leader to work for change.
Spiritual Capacity. The ability to clearly envision a better future that can be brought about through change, as well as the will to believe that achieving that future state is not only attainable but a moral obligation; it is the response to a higher calling or purpose.
Behavioral Capacity. The ability to foresee and implement the tangible, observable, and measurable actions that will set change in motion; it is the action and management portion of leadership.
As leaders continuously invest in these capacities, they are further enabled to manage and lead meaningful change, which flows through the self, team, organization, and communities and into the larger ecosystem of leaders, teams, organizations, and communities.
Increase understanding of the rEvolutionary Leadership Model
How to be an inclusive leader
Increase knowledge of adaptive leadership skillset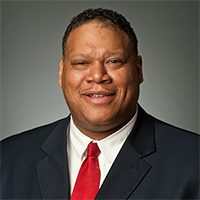 Undraye Howard
Senior Director and Special Advisor to the CEO for Equity, Diversity, Inclusion, and Engagement, Social Current
Tom Woll
Facilitator, Strategic Change Initiative
November 1, 2021
–
November 6, 2021
In Chicago
Register on or before Sept. 17 to receive the early bird rate. The deadline to register is Oct. 17.
Social Current Network Organizations
Early Bird Registration: $3850
Regular Registration $4350
All Other Organizations
Early Bird Registration: $4850
Regular Registration: $5350

The Executive Leadership Institute (ELI), offered in partnership with Loyola University Chicago's Quinlan School of Business, equips senior-level managers and executives with the knowledge and skills to oversee day-to-day operations, and prepare for the future and greater systems change. Transactional meets transformational for this influential experience. ELI assembles a wide variety of faculty from the nonprofit and for-profit sectors, as well as academia. The Social Current's partnership with Quinlan means access to first-class faculty and specialized expertise, as well as the flexibility to create a program to transform students' leadership skills. The curriculum will not only challenge, but offers a rare opportunity to focus on excellence, impact, and systems change.
ELI features 70 hours of content delivered over two concentrated sessions in consecutive years. The second half of the program culminates in the presentation of projects completed between the first and second sessions. The presentations are given before the assembly of participants and faculty. View an overview of the schedule.
Who Should Attend
Executives
Managers
Directors
Location & Lodging
We look forward to holding the 2021 Executive Leadership Institute in person at the University of Loyola Chicago. Upon request, accommodations can be made for students to participate virtually.
Location
Loyola University Chicago
820 N. Michigan Ave.
Chicago, IL
Lodging
Loyola offers discounts for several hotels. Note, the Executive Leadership Institute will take place on the Water Tower Campus.
Cancellation Policy
All cancellation requests must be made in writing and are subject to a $500 processing fee. Cancellations received after Oct. 27 will not be refunded. Credit toward future events is not currently possible. Notice of written cancellation must be emailed directly to the Meetings Department.
Direct questions to the Meetings Department. 
Monday, Nov. 1
Noon-1 p.m. CT
Available for Remote Participants
Orientation
Investing in yourself and mission
Commitments of High-Impact Nonprofit Organizations Overview
1-2 p.m. CT
Available for Remote Participants
Virtual welcome from Jody Levison-Johnson, CEO of Social Current
2-4 p.m. CT
Available for Remote Participants
DISC Style
What is your executive presence?
Carol Fitzgibbons from Loyola
Meet with cohort and debrief on the DISC style
Evening
Networking dinner featuring roundtables focused on second-year students' presentations
Chicago Themed Dinner – Location TBD
Tuesday, Nov. 2
8:30-10 a.m. CT
Available for Remote Participants
Driving Mission, Vision, Strategy, and Measurement across the Enterprise
10-11:15 a.m. CT
Available for Remote Participants
Panel Discussion – Managing for Mission from the C Suite
11:15 a.m.-Noon CT
Available for Remote Participants
Group activity/discussion on executive leadership
Noon-1 p.m. CT
1:30-3 p.m. CT
Company visit off-campus – Cara Collective (transportation provided)
3-4 p.m. CT
Available for Remote Participants
Debrief about company visit at Loyola
4-5 p.m. CT
Available for Remote Participants
Group activity/discussion on Mission/Vision/Strategy
Evening
Wednesday, Nov. 3
8-10 a.m. CT
Available for Remote Participants
Finding Your Funding Model
10-11:15 a.m. CT
Available for Remote Participants
Panel Discussion: Fundraising for Good
11 a.m.-Noon CT
Available for Remote Participants
Group activity/discussion around funding
Noon-1 p.m. CT
Available for Remote Participants
Lunch provided at Loyola
Virtual Lunch with ELI Alumni Board and Mentors
1-4 p.m. CT
Available for Remote Participants
Equity, Diversity, and Inclusion
Evening
Dinner off campus – Location TBD
Thursday, Nov. 4
8:30-10:15 a.m. CT
Available for Remote Participants
Panel: Building High-Performing Board, Staff, and Volunteer Teams
10:30 a.m.-Noon CT
Available for Remote Participants
Empowering Your Team through Strengths-based Approaches
Dr. Philip Hong, Loyola University
Noon-1 p.m. CT
Afternoon
Company visit off campus – Gary Comer Youth Campus
Transportation provided
Evening
Friday, Nov. 5
8:30-10 a.m. CT
Available for Remote Participants
Overview of projects
Initial peer conversation within the cohort on proposed projects
10 a.m.-Noon CT
Available for Remote Participants
Project presentations
Debrief in context of year one projects: Lessons learned, advice
Noon-1 p.m. CT
Graduation and certificate award ceremony
A big thank you to Peer Reviewer and Executive Director of Champions for Children, Inc. Amy Haile for this guest post!
Few nonprofit organizations are prepared for the transition of executive leadership that is coming and the impact it will have on their mission.
Every time a nonprofit has a transition at the CEO level, this shift in leadership impacts the organization's financial stability, strategic direction, and employee engagement. But a 2017 survey found that only 27% of nonprofit organizations have a succession plan. Knowing the impact of executive transition on the ability of the organization to maintain a focus on delivering services to meet its mission, the Council on Accreditation (COA) requires a succession plan as evidence for its Governance 5.04 Standard: to ensure continuity during transitions in leadership, the organization maintains succession planning procedures and a succession plan.
As an Executive Director, COA Peer Reviewer, and a doctorate student of public health, I set out on a journey to seek solutions that would help nonprofit organizations bridge the gap to create and sustain their succession planning process.  For this study I interviewed 18 community-based nonprofit organization chief executives to gather insights into the barriers and solutions to succession planning.  
CEO interview results
One of the first observations emerging from the interviews was the shared belief that a nonprofit organization's current CEO has a responsibility of putting the greater good of the organization and its mission in front of the needs of the individual. For example, there was conversation regarding the need for a resigning CEO to provide extended notice of no less than six months, with a year preferable and two years ideal. It was opined that this length of notice was required to sufficiently prepare the organization for the transition and not believed to be burdensome in the event of a CEO's retirement. However, many interviewed CEOs noted this type of notice would be unlikely for a CEO seeking another position.
There was universal agreement from the interviewed CEOs that succession planning is more than planning the replacement of the CEO position. It is about other key positions and building a leadership legacy with leader development within the organization. This theme is about being intentional and the CEO creating opportunities for new leaders to emerge within the organization as well as building external relationships beyond the CEO with the community of funders, partners, donors, as well as local, state, and national organizations. Leadership development comes outside the envelope of 'management' and 'supervision.' It is about creating and encouraging employees to accept stretch assignments. Several interviewed CEOs saw these types of project-based assignments as a mechanism to create bridges for more employees to be visible within the organization as emerging leaders and an opportunity to address equity. 
A guidebook for best practices
This study culminated in the creation of a 'Guidebook to Succession Planning for Nonprofit Organizations: A quick start framework to start and sustain succession planning.'  This guidebook contains many of the suggested elements outlined in Governance 5.04, such as: 
Identifying the critical positions within the organization and their key leadership and management functions.
Describing under what conditions interim authority can be delegated for those positions, including unexpected leadership disruptions and planned departures, and the limitations of that authority.
Outlining to whom various leadership and management functions will be delegated.
Delineating the governing body and staff responsibilities as they relate to transition planning.
Creating a plan for how succession planning and leadership transitions will be communicated to the governing body, staff, and other relevant stakeholders; and
Implementing mechanics that assess readiness to assume leadership positions and for providing training, mentorship, and other leadership development opportunities to support readiness.
Reviewed by nonprofit leaders, this Guidebook describes succession planning as an iterative process and for leaders to expect the plan to mature with reflection and use. To help begin a pathway forward, the guidebook establishes a three-phase approach: start with emergency planning, adopt a framework for leader development, and establish regular conversations regarding succession planning with organization leadership- including the concept of 'legacy planning'.
The Guidebook provides a brief background with succession planning based on a thorough literature review, guiding principles based on the themes from this research project, and strategies on how to make the plan work. Woven throughout the guidebook are links and titles of other tools, further learning opportunities, and templates to ease the journey. Finally, the guidebook concludes with a sample plan.
Through a partnership with the Nonprofit Leadership Center (nlctb.org), this Guidebook is included in their Resource page and is available via a PDF downloaded file here.
---
Boardsource. (2017). Leading with intent: 2017 national index of nonprofit board practices [PDF file]. Retrieved June 22, 2019, from https://leadingwithintent.org/wp-content/uploads/2017/11/LWI-2017.pdf?&__hstc=98438528.6d8781303100e141f38fe0ae44711c9b.1561084719570.1561084719570.1561235983673.2&__hssc=98438528.1.1561235983673&__hsfp=4273204199
Froelich, K., McKee, G., & Rathge, R. (2011). Succession planning in nonprofit organizations. Nonprofit Management & Leadership, 22(1), 3–20. https://doi.org/10.1002/nml.20037'
Giambatista, R. C., Rowe, W. G., & Riaz, S. (2005). Nothing succeeds like succession: A critical review of leader succession literature since 1994. The Leadership Quarterly, 16(6), 963–991. https://doi.org/10.1016/j.leaqua.2005.09.005
Schepker, D. J., Kim, Y., Patel, P. C., Thatcher, S. M. B., & Campion, M. C. (2017). CEO succession, strategic change, and post-succession performance: A meta-analysis. The Leadership Quarterly, 28(6), 701–720. https://doi.org/10.1016/j.leaqua.2017.03.001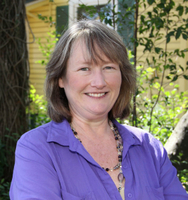 Amy Haile
Amy Haile is the Executive Director of Champions for Children, Inc., the Tampa Bay region's leading agency focused on the prevention of child abuse and neglect, which is accomplished through evidence-based family education programs that promote positive parenting and child development. Amy blends 30 years of private and public service experience and is completing a Doctor of Public Health degree from the University of South Florida, where she has focused her research on succession planning in nonprofit organizations. Her role as a Peer Reviewer allows her to witness how other family-serving organizations are innovating and implementing best practices across the country.
There can be many obstacles when promoting your organization's services and overall mission. Many organizations find their efforts stalled by either limited resources or challenges around brand messaging. This often leads to an absence of universal buy-in, which is crucial. Hillside Family of Agencies, COA accredited since 2006, successfully navigated these common stumbling blocks by launching an organization-wide, ready-to-use, user-friendly collateral ordering system called the Turnkey Marketing Toolkit.
Hillside Family of Agencies (Hillside) is one of the oldest and largest human service organizations in the U.S., offering child welfare, developmental disabilities, education, juvenile justice and mental health services across central and western New York; Washington, DC; and Prince George's County, MD. Through the five agencies – Hillside Children's Center, Hillside Children's Foundation, Hillside Work-Scholarship Connection, Snell Farm Children's Center and Stillwater Children's Center – that comprise Hillside, it serves 13,000 youth and adults annually. Its structure as a family of agencies allows specialization as well as a systematic approach to support children, youth and families aimed at breaking the damaging cycles of poverty, trauma and neglect.
So, how does a multi-state organization that serves a diverse group of clients create marketing materials with consistent branding for 100+programs hosting 100+events per year? We interviewed Brandie Cain, Senior Communications Associate from Hillside to learn more about the evolution of the Turnkey Marketing Toolkit to better understand the struggles and successes.
The beginning/the motivation
The project started when Hillside invested resources in a marketing team, a new endeavor for the agency. Before the arrival of the marketing team, each program was responsible for developing outreach materials for families, funders, partners and other stakeholders about their work. This created a duplication of design efforts and put their marketing pieces at risk for typos, inconsistencies in strategic messaging, design quality, branding, style and printing quality. For example, some programs used professional design tools like Adobe, some used Microsoft Word. Some printed items in-house and some used professional printers.
Once the team was in place, they were set to take on the challenge of refining Hillside's mission and honing in on its impact while considering the diverse skills, identities and clients across the family of agencies. And the hurdles didn't end there. Although centralizing a marketing team for support and quality control was a crucial foundation step, the team didn't have the capacity to meet the oversight demand. The quantity of time-sensitive marketing materials requiring approval was too many for staff to manage and unscalable. The team saw an opportunity to innovate and got to work on a better process.
Understanding the work
As a first step, the marketing team engaged with the programs by attending staff meetings to review the content created by programs and better understand their marketing needs. They approached program staff with the perspective of being a support, not an enforcer, which helped build a foundation of trust.
Through this outreach effort, the marketing team found similarities across programs and carefully planned what collateral was needed, finding a balance between customization for each program and consistency needed for organization-wide branding and messaging. This balance was essential to gain buy-in from program staff who were accustomed to creating materials to meet their needs and transition them to shared pieces that could serve many programs.
Determining types of collateral to produce
After this assessment/evaluation was conducted, all of the marketing pieces that were being created by programs fell into one of two categories:
Event-based – fundraisers, trainings, outreach events, etc.
Informational – overview pieces about a program's work, information about becoming a foster parent
With this categorization, the marketing team was able to narrow down the types of collateral to brochures, posters and postcards. The team created slight variations for each and templates with organizational colors, branding and messaging. Additionally, the templates contained designated areas and prompts for important event and program information.
Centralizing design
By creating these templates, the marketing team saved countless hours of work by eliminating the need for program staff spend time making design choices – things like font hierarchy (styles for titles, headers, sub-headers and paragraph text), where text should be placed (on or next to photos) and text alignment.
The templates allowed these design choices to be made by the experts in design – the marketing team! As much as we wish to believe that there's a budding graphic designer within all of us, we've also all experienced a formatting task that took twice as long as expected and produced a less than desired result. It's been said before and it is true – good design takes a lot of work.
Lastly, one of the greatest benefits of the centralized templates is the marketing team can now easily roll out new colors, logos, and messaging without worrying about old versions being used.
Creating customization
The marketing team knew that programs still needed the ability to customize content to reflect the services provided by each program and convey event specific information. Therefore, they crafted the brochure template language in a way that wove together organization-wide and program-specific messaging. The templates provide paragraph length guidance and bullet list prompts to help programs frame their work in concise messages.
More importantly, programs are able to change the photos in the templates to select images that will resonate with its stakeholders. In consultation with the programs, the marketing team curated and now maintains a high quality image library. The marketing team ensures that all of the photos are available for use and credited appropriately, thus eliminating the risk of copyright infringement or use of photos taken of clients or stakeholders without permission. The photos are pre-formatted to fit the templates and program staff can easily drag and drop which photos they would like to use in each piece.
Operationalizing
Next, the marketing team worked to set up an infrastructure and made sure it addressed anticipated pain points. They knew in order for people to use the new Turnkey Marketing Toolkit, it needed to be fast in turn-around time (72-hour target), easy to use, save order history, offer simple re-ordering, and produce high quality pieces.
They worked with a printing vendor to create an online system with the ability to create user login accounts with order history and an approval hierarchy that allows the marketing team to approve content (quality control) and program supervisors approve large orders (expense control). A link to the portal was shared internally with leadership and program staff and then placed on Hillside's website for all to access.
Launching the Turnkey Marketing Toolkit
Building on the relationships created during the assessment and building phases, the team rolled out the Turnkey Marketing Toolkit during all-staff meetings hosted by programs. They shared how the new centralized tool facilitates collaboration of internal experts without duplication of efforts. The marketing staff contribute the branding and design and program staff contribute their knowledge of the appropriate imagery and audience-specific messaging.
Gauging success
The Turnkey Marketing Toolkit was well received and program staff quickly adopted the system for ordering materials. Now almost 3 years since its launch, they have experienced the benefits of consistency in the look and feel of collateral across programs, the reduction of marketing staff's time reviewing and approving different designs, and access to organization-wide data on how many pieces exist and are printed annually. There also have been some unexpected benefits. For example, the marketing team is now aware of when events are taking place and can schedule a person to attend to take photos and gather stories to raise awareness about how programs are impact their community and persons served. In addition, the ease of use and quick turnaround time has fostered a positive collaboration and trust between marketing and program staff. That's not to say it was flawless from the start. The system has had some trial and error/has room for improvement. The marketing team have made some tweaks to the system along the way, such as adding designated quantities for orders (50, 75, 100, 200, 500 max), adding watermarks to proofs to deter self-printing, and adding a cost allocation element so that each program is responsible for the costs of its order.
Shareable lessons
Hillside's ability to innovate when presented with the opportunity is inspiring. They designed a solution that retained the programs' ability to customize their content while relieving them of the heavy lift of the design work. The organization gained a birdseye view of the frequency of use and purpose of all collateral, quality control of text and design and maximized resources by centralizing design time, photography acquisition and printing costs.

If you find yourself with many mini-design and printing departments within your agency, setting up a structure similar to Hillside's centralized Turnkey Marketing Toolkit could be a solution for your organization. Don't have a Marketing Department? Crowdsource your templates through a staff competition and/or find a staff person with design skills and interest. Use online tools like Canva or Moo for free templates and on-demand printing. Create your own curated photo library with free photos from Unsplash, rawpixel, and pixabay. Have other great tools? Share them in the comments!
Thank you to Tiffany Langston of the Nonprofit Finance Fund for this guest post!
History of the survey
In 2008, the economic downturn created an atmosphere of fear and uncertainty, not just for individuals, families, small businesses, and corporations, but it was also a very scary time for nonprofits and their clients. At Nonprofit Finance Fund (NFF), we wanted to find a way to tailor our financing and consulting services to be the most helpful to charitable organizations. How could we offer support, tools, and resources, so that nonprofits could navigate this tricky time? We decided to ask nonprofits how the changes in the economy affected their bottom line and the ability to serve their communities. The State of the Nonprofit Sector Survey was born. 
Nonprofits are a linchpin in creating social good. Yet there is precious little collective, real-time data on how nonprofits are doing. Are they serving more clients or fewer? Do they have the resources they need to do their work? Are they opening new offices, or dangerously close to closing their doors?

We launched the first Survey in early 2009, with little fanfare and almost no promotion. We rolled up our sleeves, opened our rolodexes, and asked our networks to spend 15 minutes to tell us how they were feeling, what they were doing to combat the recession, and how NFF could help them deliver on their missions. We heard from 986 respondents, many of whom told us that they were feeling financially vulnerable, bracing for funding cuts across the board, preparing to end the year with a deficit, and developing a 'worst-case scenario' contingency plan. The recession brought into focus a serious, long-standing issue: the nonprofit sector is continually forced to do more with less, and the margin between stability and crisis is often precariously razor-thin. 
But the thing that surprised us most was the numerous requests we got from media, researchers, policymakers, nonprofits, and funders, to do a deeper dive into the data. The results were published in The New York Times, CNN.com, and The Chronicle of Philanthropy. There was a thirst for real-time data, and at the time, no one else was doing this type of survey on a national scale.

Over the years, the questions adapted as the sector changed. It became a widely-watched barometer of US nonprofits' programmatic, operational, and financial health. In 2010, we found that while the economy was recovering from the recession, nonprofits were not having the same success. By 2011, 87 percent of the 1,935 respondents said they still felt like the recession hadn't ended. In 2012, we started asking about government grants and contracts, and if nonprofits were getting paid on time. The outlook finally started to improve by 2013, and we inquired about how organizations collected data and measured impact. And this year, we asked nonprofits about the diversity of their senior leadership and board members, and if their organizations proactively address racial inequity.
State of the nonprofit sector survey 2018
We are living in volatile times. As we prepared for the 2018 Survey, we were excited to get the pulse of the US nonprofit sector and better understand the challenges organizations now face. The 2018 State of the Nonprofit Sector Survey opened on January 16 and closed on February 28. We heard from 3,369 leaders across all 50 states and a wide range of sizes and missions. Respondents said they're facing chronic challenges and real-time concerns, remain resilient and committed, but are worried about the vulnerable people they serve.

When asked about 2017, 79 percent of respondents saw an increase in demand for services, and 86 percent anticipate an increase in the coming year. Not only did 57 percent of nonprofits find it difficult to keep up with the rising demand last year, but that number swells to 65 percent for organizations serving low-income communities. Despite the challenges, nonprofits continue to invest in programs, staff, and strategies. We found that 52 percent of respondents said their organizations expanded services in 2017, and 63 percent plan to do so in 2018. We learned that 54 percent of responding nonprofits increased staff and 55 percent increased compensation in 2017. We found that 64 percent said they address racial inequity, and half of those said that focus grew in 2017. We also learned that 76 percent of responding nonprofits finished 2017 at break-even or better.
Affordable housing was the most-cited critical community need, followed by youth programs, mental and behavioral health services, and financial capability. We also asked nonprofit leaders how the federal government's policies & positions influenced the communities they serve, and 67 percent said those practices make their clients' lives more difficult. Additionally, 37 percent of respondents said their organizations plan to formally engage in policy/advocacy in 2018. 
 
How to use the data
At NFF, our mission is to create a more just and vibrant society. One of the ways we work toward that is by sharing accessible insights, so that the sector has the necessary data to make informed decisions. You can explore the Survey results completely free of charge using our Analyzer. Compare your nonprofit to peer organizations across focus areas, sizes, and geographies. Use the findings to inform planning around strategy and budgeting. Cite data in your campaigns, white papers, testimonials, and grant proposals. Use the data as evidence to support open discussions with funders about the full costs of service delivery and meeting the needs of your communities. 

We invite you to dig into the data. Use the filter or combination of filters that gives you the right slice of information for your presentation, board meeting, or application. You can even download images of the visualizations and drop them right into a slideshow or report. Please let us know how you're using the findings to deliver on your mission. Email us, or share on social media using the hashtag #NFFSurvey. Thank you to everyone who took the State of the Nonprofit Sector Survey, entrusted NFF to raise your voices, and contributed to this critical social sector data set. 
The views, information and opinions expressed herein are those of the author; they do not necessarily reflect those of the Council on Accreditation (COA). COA invites guest authors to contribute to the COA blog due to COA's confidence in their knowledge on the subject matter and their expertise in their chosen field.
Tiffany Langston
Tiffany Langston is the Associate Director, Knowledge & Communications at Nonprofit Finance Fund. She has worked at the intersection of nonprofits and philanthropy for nearly a decade, including overseeing digital communication efforts for WaterAid America and Philanthropy New York, respectively. She is a food lover, writer, and her work has been nominated for a James Beard Foundation Journalism Award.
A big thank you to Jennifer Flowers of Accreditation Guru for this guest post!
As an organization evolves, it will inevitably face changes in leadership. While many of these transitions are anticipated, as when additional leadership roles are established or when a leader retires, other times the agency faces the dilemma of filling an unexpected opening. The key to making any leadership transition a seamless process for staff and clients alike is to develop a thoughtful succession plan that will guide decisions when the need arises. Here, we offer fundamental succession planning tips that can help your organization to Prepare for Greatness!™
Why participate in succession planning?
Succession planning should be proactively and thoroughly analyzed, planned for, and reviewed, in the same manner that an organization does so for budgeting, daily operations, and strategic planning, among others. While there are many motivating factors for an agency to participate in succession planning, two key elements at the forefront are to:
Ensure Organizational Sustainability– First and foremost, having a well-developed, formal succession plan supports organizational sustainability, while preserving the continuous coverage of duties critical to an agency's continuing operations.
Increase Transition Success – Thoughtfully considering succession possibilities will lead to smoother transitions. The executive director or CEO serves as the direct line of communication between the board of directors and agency personnel; he or she is responsible for providing the leadership and guidance to help the organization meet its strategic and operational goals and fulfil its mission. He or she also provides an understanding of the intentions and policies of the board of directors by informing and guiding senior staff leadership, administrative functions, and operational staff in the daily work of the organization. It is important to ensure a continuity of this leadership in the event of unplanned and unexpected changes, as well as during planned changes due to termination, resignation, or retirement of top leadership, including the executive director or CEO.
According to The Bridgespan Group, succession planning remains the number one organizational concern expressed by nonprofit boards and executive leadership. Additionally, BoardSource recently reported that only 34 percent of nonprofits surveyed report that they have a written succession plan in place – yet, half of all CEOs intend to leave their positions within the next five years.
Key succession planning considerations
Always include the board of directors and all senior leaders in succession planning, its implementation, subsequent monitoring, and future reviews.
When listing potential candidates, consider maintaining an adequate level of staff diversity, recruiting a wide range of individuals who provide the skills your agency will need in the future, and cultivating long-term employee retention.
Develop a short list of potential leadership successors who possess the ability to lead effectively and recognize the emerging needs of the organization, matching each individual to the most appropriate position.
Consider how vacancies may arise – while some are easily identified, as when an executive retires or is promoted to another position, others will be unexpected and provide no advance indication or notice. By properly planning for these scenarios beforehand, selecting a replacement will be less daunting and will support a smoother organizational transition.
Consider whether the placement of an interim leader would be of greater benefit than placing someone in a position quickly just to fill a vacancy. This is especially important for the highest-level positions in the agency where it may be beneficial to seek outside candidates for consideration.
Succession planning must include planned, unplanned, temporary, and long-term absences. Unplanned vacancies require emergency transition plans that outline the delegation of responsibilities and authority during leadership disruptions.
Communicate and keep communicating
Communication is essential. Communication means transparency. Thoughtful and timely communication before, during, and after any leadership transition will go a long way in supporting the success of a new leader and the organization – keeping the focus squarely on fulfilling its mission of serving others.
Planning tips for leadership transitions
Secure agency-wide commitment and continued support to ensure a smooth and successful transition.
Identify current and/or potential challenges and the corresponding leadership qualities necessary to effectively navigate these adversities.
Adopt an Emergency Leadership Transition Plan to address the timely delegation of duties and authority whenever there is an unexpected transition or interruption in key leadership.
Identify opportunities to cultivate the leadership skills of current staff and board members, thereby ensuring a selection of emerging leaders who are prepared as needs arise.
Cross-train staff to minimize disruptions from unexpected personnel changes.
Create a formal plan that adequately supports newly-placed employees that includes coaching, mentoring, and defining job-related goals and responsibilities.
Who is responsible for planning for leadership transitions?
Generally, a board of directors is responsible for initiating a succession plan for an executive director or CEO. The board must understand that succession planning is a critical component for ensuring the short and long-term sustainability of an organization and must be considered a proactive risk management strategy. Succession plans should be carefully reviewed on an annual basis.
The human factor
Succession planning discussions often bring apprehension to many within the organization. Those in leadership roles may see this as a sign that their performance is lacking or signals that they are considering leaving the organization, while staff may misinterpret planning as an internal power struggle, among others. Regardless of the concerns that surface, it is paramount to unambiguously clarify that leadership is simply prioritizing the agency's future sustainability and the needs of the community it serves. The ideal time to conduct such planning is while there are no transitions taking place, allowing for greater focus of planning without additional pressure.
Other questions to consider
If an executive is suddenly unable to serve, is it clear within the agency who will fill that role until a permanent replacement is selected? Does the board of directors have the expertise required to evaluate and appropriately fill the position?
Are the responsibilities of the leadership position reasonable and manageable? That is, can this position realistically be served by one individual?
Is the position's salary commensurate with those for similar positions in comparable organizations? Wage data compiled from a variety of statistics can be found by visiting the Bureau of Labor Statistics and the Nonprofit Time's Nonprofit Organizations Salary and Benefits Report.
For nonprofit agencies, does the executive director also serve in the chief fundraising and development role? If so, what impact does this have on overall fundraising activities and organizational revenue?
Are there any obvious internal or external candidates for the job?
Assigning an interim leader
Changes in leadership are inevitable, including those that are unplanned and immediate, as when an executive director is no longer able to fulfil his or her responsibility and the position is vacated. Often, the board president will work closely with the agency's executive leadership team to identify a potential temporary replacement and offer this recommendation to the full board of directors for approval. The board will meet with the candidate, determine his or her ability to fulfil the role, and swiftly act to appoint the candidate to this interim role, as appropriate.
Following the appointment of the interim leader:
Immediately notify the entire board of directors;
Communicate with organizational staff;
Direct the communications team to send press releases, communications, electronic messages, etc. to critical governmental and funding partners, families and clients served by the agency, community business partners, and the public to announce the interim appointment.
Soon after, the executive committee should meet to determine:
Anticipated length of appointment:

Short-term (three months or less)
Long-term (greater than three months)
Permanent

At what point in the future the interim position should be permanently filled
Key benchmarks and timeframes to be provided for the board
Selection process for new agency head with advanced notice
When an agency head provides proper notice of intent to resign from his or her position, an official transition team should be assigned to conduct a formal search for a new executive director or CEO. The committee should include board members, senior staff representatives, and other relevant stakeholders associated with the organization.
The committee should consider the following when conducting its search:
Always consider both internal and external candidates for the position; this may include conducting a national search unless there is an internal candidate who is appropriately prepared and qualified for the job.
Determine whether the agency's senior-level positions could and/or should be realigned to meet the agency's current and future needs.
Do not underestimate the power of time
It is not unusual for the head of an organization to give upwards of two years notice of his or her planned departure. However, this announcement can mistakenly be met with a "we have plenty of time" response from those involved in filling the future position. Procrastinating to fill what is arguably the most critical leadership role in the agency will often lead to unnecessary confusion and disruption throughout all levels of the agency.
While the future is not easily predicted, taking advantage of all the time an organization is given to fill key leadership roles will not only allow the search committee to make intentional, strategic choices, those who are served by the agency will benefit, as well. Through a well-executed plan, an agency ensures that the transition is a time of focused, organized, and thought-out change. After all, uninterrupted mission fulfillment is at the forefront of every public service agency.
The views, information and opinions expressed herein are those of the author; they do not necessarily reflect those of the Council on Accreditation (COA). COA invites guest authors to contribute to the COA blog due to COA's confidence in their knowledge on the subject matter and their expertise in their chosen field.

Jennifer Flowers
Jennifer Flowers, Founder and CEO of Accreditation Guru, is an experienced accreditation consultant and has dedicated her career to the areas of accreditation and nonprofit management. Her 20+ years of accreditation experience includes serving as Director of Volunteer Services and Accreditation Commission at COA, as well as working with a variety of nonprofits in the education, health care, religious and social service sectors. Her background gives her an intimate knowledge of what Peer Reviewers look for during an onsite survey and what Commissioners need to make an informed accreditation decision.
Prior to founding Accreditation Guru, Inc. in 2009, Jennifer has held key management positions in both for-profit and nonprofit organizations. She earned her B.A. in Sociology from the University of California, Berkeley and holds an MBA in International Management from Thunderbird School of Global Management. Jennifer is also certified in Nonprofit Board Education by BoardSource.