Social Current announced today that Arabella Pérez, DSW, MSW has joined the organization as Chief Operating Officer. Social Current is a network of more than 1,800 human/social service organizations and partners that work to support, elevate, and expand the work of the social sector through collaboration, innovation, policy, and practice excellence.
Dr. Pérez is a licensed clinical social worker of 30 years and former board member of Social Current and the Council on Accreditation (COA). Prior to joining Social Current, Dr. Pérez was the vice president of diversity, equity, and inclusion (DEI) for the National Association of Social Work and a social work professor at the University of New England. From 2005-2015, she served as a system of care director, leading three grant projects for the state of Maine funded by the Substance Abuse and Mental Health Services Administration (SAMSHA). She is the founder and former chief executive officer of THRIVE, a nonprofit, technical assistance center for trauma- and culturally informed care. Additionally, she is a graduate of the Hanley Leadership Program and was named a teaching scholar on justice, diversity, equity, and inclusion for the Maine Educational System.
Dr. Pérez is a certified cultural competency educator and has consulted with states and communities on the development of behavioral health systems through federal site monitoring and coaching for SAMHSA. Her private consultation practice has focused on leadership and trauma-informed organizational change management in the private and not for profit sectors. She is a sought-out presenter and has published on the topic of trauma-informed care and culturally empowering education. She received her MSW and DSW from Tulane University.
"Dr. Pérez brings a passion for our mission and a demonstrated track record of social sector excellence to her work at Social Current as our inaugural COO," commented Jody Levison-Johnson, president and CEO of Social Current. "Her efforts to promote systemic change and experience providing technical assistance in equity, diversity, and inclusion and trauma-informed care aligns perfectly with our mission and vision to ignite change for an equitable society where all people can thrive." "I am excited to join an organization of people who are committed to making positive and lasting impacts in our communities," commented Dr. Pérez. "I look forward to working together with the staff and management team at Social Current to tackle major social issues and to work collaboratively across the social sector with our many partners and colleagues."
HARTFORD, CT – Saint Francis Hospital, a member of Trinity Health Of New England, today released their final evaluation report for the Child Safety Forward initiative funded by the Department of Justice (DOJ). Child Safety Forward is a multi-year demonstration initiative, launched in October 2019 by the DOJ's Office for Victims of Crime, that engaged five sites across the United States in research, planning and implementation around strategies aimed at reducing child injury and fatality from abuse and neglect.
"While the rate of child maltreatment for Connecticut is comparable to that observed nationally, the rate for Hartford and other urban areas in our state is higher than that of other areas across the state or nationally," noted Regina Dyton, program manager for Saint Francis Hospital and project director for Child Safety Forward in Hartford. "This data led our Hartford site to recognize the importance and impact of parent leaders, many of whom were not familiar with this data, and to focus our work on empowering community members to serve as allies and vital resources to local and state agencies engaging in child and family well-being efforts."
Hartford's Child Safety Forward project brought together a multidisciplinary team of stakeholders composed of state agencies; community-based organizations; and, most importantly, parents to share data, coordinate services, facilitate community participation, and seek best practice recommendations. They recruited a Parent Engagement Workgroup drawn from parents who have experience with child and family serving-systems, the Greater Hartford Family Advocacy Center at Saint Francis Hospital, and members of Hartford Parent University, a grassroots advocacy and educational project for parents of children in Hartford Public Schools.
Some of the insights from the Parent Engagement Work Group included:
Parents made it clear that they wanted to address issues beyond child abuse and neglect by caregivers, noting that there are many environmental, systemic, and other types of threats to the safety of children, such as non-caregiver abuse and exploitation, drugs, suicide, and community violence.
Parents reported that they and their communities mostly thought of child safety education as reactive and punitive, and often initiated only as a mandate by the Department of Children and Families (DCF)after an allegation of abuse or neglect.
When presented with the maltreatment fatality data, parents and community-based organizations expressed anger that they had not been made aware that the death rate of black children is two times that of white children.
Parents reported getting conflicting messages around safe sleep, coupled with cultural traditions, which led many to doubt or downplay CDC and AAP recommendations regarding safe sleep practices.
Insights from the Parent Engagement Workgroup led to the development of a comprehensive educational guide, "From Pain to Parenting," with training guidelines and modules for parents on multiple topics related to child well-being, including unsafe sleep, domestic violence, sexual abuse and assault, mental health, firearm safety and gun violence, and disabilities.
The Child Safety Forward Hartford initiative will serve as a springboard for establishing ongoing planning and action on preventing child maltreatment fatality and near fatality. The project will transfer from Saint Francis Hospital and Trinity Health Of New England to the Institute for Community Research (ICR) as the lead agency, with Voices of Women of Color and Hartford Parent University as partners. ICR will train a group of parents to design and implement their own research and will conduct sessions to help parents understand data and advocate for data-sharing with communities. Hartford Parent University will provide ongoing training on topics identified by parents as they relate to Hartford Public Schools, especially regarding children with disabilities and children belonging to other marginalized communities. Voices of Women of Color will provide training in community organizing and advocacy and will lead the recruitment of a parent engagement group for each of Hartford's thirteen neighborhoods.
"The work of the Child Safety Forward team in Hartford has been truly groundbreaking," noted Amy Templeman, director of the Within our Reach team at Social Current and the head of the technical assistance team. "Their focus on parent engagement, community organizing and the purposeful shifting of power to those most affected produced tremendous insights and learnings that will help inform the field of child welfare for years to come."
"Successfully engaging those with lived experience requires an approach that goes beyond merely giving them a seat at the table," noted Stacy Phillips, Victim Justice Program Specialist with the Office for Victims of Crime (OVC) within the U.S. Department of Justice. "The Hartford project is unique because it centers power in parents and community members and integrates the decision-making community voices with CPS, law enforcement, the courts, and other relevant agencies. By improving cooperation and communication between community members and agencies responsible for child protection, they are contributing significantly to our efforts to decrease child maltreatment and injury."
In addition to Saint Francis Hospital, the other Child Safety Forward demonstration sites include: Cook County Health in Illinois; Indiana Department of Health; Sacramento County CA's Child Abuse Prevention Council; and the Michigan Department of Health and Human Services. Final reports from these four sites will be released in the fall of 2023. The technical assistance team is led by Within Our Reach, an office at Social Current.
About the Within Our Reach Office
Within Our Reach is an office established within Social Current (formerly the Alliance for Strong Families and Communities) to further the recommendations of the federal Commission to Eliminate Child Abuse and Neglect Fatalities. The goal of Within Our Reach is to equip policymakers, practitioners, and advocates with the tools they need to fundamentally reform child welfare. Based on the commission's national strategy, desired reform includes a proactive public health approach—a shared family and community responsibility to keep children safe. Within Our Reach is made possible through collaboration with Casey Family Programs, whose mission is to provide, improve, and prevent the need for foster care.  
Disclaimer: This product was supported by cooperative agreement number 2019-V3-GX-K005, awarded by the Office for Victims of Crime, Office of Justice Programs, U.S. Department of Justice. The opinions, findings, and conclusions or recommendations expressed in this product are those of the contributors and do not necessarily represent the official position or policies of the U.S. Department of Justice.
Gettysburg, PA (October 30, 2022) OPEN MINDS and Social Current announced a new collaboration focused on preparing community-based organizations for performance-based contracting with health plans and other payers.
To launch the initiative, OPEN MINDS and Social Current have created an executive learning series to provide Social Current network organizations with the opportunity to improve their value-based reimbursement preparedness and help identify what tools and solutions are needed. The series includes an informational webinar, which is now available for on-demand viewing, and access to OPEN MINDS Value-Based Reimbursement Readiness Assessment, which provides a review of the organization's infrastructure and preparedness for working with health plans. At the completion of the assessment, organizations will receive a report that summarizes organizational readiness across a number of domains and a list of recommendations to guide an action plan for service line development and infrastructure improvement. The series also includes in-person and virtual technical assistance sessions on the changing role of health plans in the health and human service system.
"The fact is that the majority of health and human services provider organizations will need to work with health plans—either through direct contracting or through referrals—as more complex populations are moving to managed care plans," said OPEN MINDS Chief Executive Officer Monica E. Oss. "It is critical that executive teams of these organizations are prepared for successful and sustainable health plan relationships as the market continues to shift."
In addition to the assessments and tools, OPEN MINDS and Social Current will jointly provide technical assistance and consultation to individual organizations. The OPEN MINDS team brings expertise in strategy, health plan contracting, technology infrastructure development, and value-based services line development. The Social Current consultants offer consultation in equity, diversity, and inclusion; workforce resilience; brain science; and leadership development.
"As organizations continue to focus on effectiveness and impact, we want to offer access to our combined areas of expertise. Together, Social Current and OPEN MINDS offer organizations a diverse array of supports that help organizations build capacity to meet market demands and improve quality," said Social Current President and Chief Executive Officer Jody Levison-Johnson.
For more information about the initiative, or to access the custom resources, contact Ashly Sterner at or Tim Kobussen.
About OPEN MINDS
OPEN MINDS is a national market intelligence, management consulting, and marketing services firm specializing exclusively in the markets of the health and human service field that serve consumers with chronic conditions and complex support needs. OPEN MINDS mission is to provide payers, service provider organizations, and technology and scientific firms that serve these consumers with the market and management knowledge needed to improve their organizational efficiency and effectiveness.
Social Current and the National Indian Child Welfare Association (NICWA) today announced a webinar to take place August 11 from 2:00 – 3:30 p.m. ET on Challenging the Indian Child Welfare Act and Tribal Sovereignty. The webinar will feature Sarah Kastelic (Alutiiq), executive director of the National Indian Child Welfare Association, and Social Current president and CEO Jody Levison-Johnson discussing the impact of challenges to the Indian Child Welfare Act, known as ICWA.
This fall, the Supreme Court will take up Haaland v. Brackeen, a case that challenges ICWA, which was passed by Congress in 1978 in response to the high rate of removal of Native children from their families. The law emphasizes that Native children be placed with extended families and tribal communities whenever possible to ensure children have a continued connection to their culture and people. Child welfare leaders and organizations agree that ICWA is the "gold standard" of child welfare policy. In the decades since its passage, placing children with relatives whenever possible has become a best practice that is increasingly codified into state and federal law.
Urgently, ICWA faces new, pressing challenges today from opponents who maliciously argue that the law is racist and unconstitutional because it creates a different set of rules for Native children. This is a blatant and intentional misunderstanding of tribal sovereignty, and an attempt to use ICWA as a backdoor to ultimately undermine the rights of tribes in areas like tribal economic development and land rights.
The webinar will feature a far-ranging conversational discussion on:
What tribal sovereignty means
How ICWA is connected to tribal sovereignty and why opponents of ICWA are seeking to dismantle tribal rights
What you can do today to stand up for the rights of Native children and families and protect tribal sovereignty
The Indian Child Welfare Act (ICWA) was passed by Congress in response to a family separation crisis. Research at that time found that 25%-35% of all American Indian and Alaska Native children were separated from their parents, extended families, and communities by state child welfare and private adoption agencies, compounding nearly 200 years of active cultural genocide through the boarding school system that began in the early 1800s. ICWA put child welfare best practice into law to reverse these assimilationist policies and practices.
The webinar is open to the public and to the media. If interested, please register here.
To request an interview with Jody Levison-Johnson, please contact Jdevlin@social-current.org. To request an interview with Sarah Kastelic, please contact Amory@NICWA.org.
Social Current today announced that Blair Kiser joined the organization as senior director of government relations July 25, 2022. In this role, they will be based out of Social Current's Washington, D.C. office and will represent Social Current to Congress, federal agencies, and applicable state governments. In addition, they will coordinate activities and partnerships with fellow human services organizations engaged with Social Current and in Washington, D.C. to advance aligned goals.
Prior to joining Social Current, Blair served as the director of government relations and advocacy at NephCure Kidney International and before that served as a Professional Staff Member of the Select Subcommittee on the Coronavirus Crisis, where they led a corporate investigation regarding insider trading and financial improprieties, conflicts of interest associated with the leadership of Operation Warp Speed, and politicization of scientific information. Blair also has experience serving as a Health Policy Fellow for Senator Sherrod Brown (D-OH) leading a range of legislative and oversight efforts involving public health and healthcare. During the COVID-19 pandemic, they worked with several community hospice advocacy organizations and a Republican office to help craft the bipartisan COVID-19 Hospice Respite Care Relief Act of 2020. Blair also spent several years as a medical research scientist on several industry and NIH-funded projects. They earned a doctorate in Biomedical Science from Morehouse School of Medicine and a Bachelor of Science in Biology from the University of Kentucky.
"As someone steeped in health policy, advocacy and equity issues, Blair has the expertise to execute advocacy efforts on behalf of Social Current's policy goals of advancing equity; improving health and well-being; increasing economic opportunity and mobility; and achieving social sector health and excellence," commented Social Current president and CEO Jody Levison-Johnson. "We are thrilled to have their vast experience and connections on the Hill to help continue to grow and inform our public policy practice."

"I am excited to engage with policy leaders on behalf of Social Current's mission to advocate for and implement equitable solutions to society's toughest challenges through collaboration, innovation, policy and practice excellence," noted Blair Kiser. "The purpose- and values-driven aspect of Social Current's work aligns perfectly with the values I espouse and the ways in which I believe I can make a difference in the field of policy and advocacy."

Last month, Social Current released its 2022-2024 Public Policy Agenda, which was developed with input from the Social Current network through focus groups, surveys, and individual conversations. The agenda details the policies Social Current seeks to accelerate in four key areas:
Advancing Equity. As the cornerstone of its agenda, Social Current seeks to advance equity by empowering community voices, utilizing data for equity, and ensuring equitable access and resources.
Improving Health and Well-Being. Social Current seeks to advance healing-centered and trauma-informed policy, respond to behavioral health needs, and integrate cross-systems approaches that support health equity.
Increasing Economic Opportunity and Mobility. Social Current seeks to expand economic supports so that all people can achieve upward mobility and financial security.
Achieving Social Sector Health and Excellence. Social Current's commitment to the health and excellence of the sector is absolute; they seek to ensure the sector's financial viability and ability to attract and retain a strong workforce.
A full copy of Social Current's 2022-2024 Public Policy Agenda can be found at this link.
Social Current announced the lineup for their upcoming annual conference, taking place Sep. 13-14 at the Hilton Baltimore Inner Harbor, 401 West Pratt Street in Baltimore, Maryland. SPARK 2022 will be a two-day in-person learning experience that will showcase insight and expertise from across the social sector on achieving greater impact so all people can thrive. Registration is now open (early bird registration rates available through Aug. 15) and can be accessed here.
"Fueled by a commitment to advance equity and improve the well-being of all people, we hope this conference will spark and elevate important conversations around some of today's most vexing challenges," commented Jody Levison-Johnson, president and CEO of Social Current. "We will be exploring topics that are critical for organizational excellence and social sector impact, including brain science; equity, diversity and inclusion (EDI); organizational and service delivery innovations; and workforce resilience and leadership. We invite social sector leaders from across the nation to join us for inspiration and to access practical tools for implementing innovative practice, policy, and research."
SPARK 2022 will open Tuesday, Sep. 13 with a keynote address from Michele Borba, an internationally renowned educator, author and parenting child expert whose inspiring TEDx talk on empathy resonated with audiences worldwide. Her keynote will focus on how to use the "Empathy Advantage" to build valuable social capital with organizations and with clients, colleagues, and donors.
The closing keynote on Wednesday, Sept. 14 will feature Heather R. Younger, the founder and CEO of Employee Fanatix, a leading employee engagement and consulting firm. Her talk will focus on how to build a culture of belonging, drawing on her personal experiences as the only child of an interfaith and interracial marriage. A diversity, equity, and inclusion strategist, she is a regular contributor to Forbes and Fast Company and is the bestselling author of The Art of Caring Leadership.
Key sessions over the two-day conference will include:
"Translating Neurobehavioral Research to Practice to Improve Trauma-Informed Care for Children," featuring Patrick Tyler, Ph.D., LIMHP, LPC, senior director of the Child and Family Translational Research Center for Boys Town and Karina Blair, Ph.D., research scientist, with Boys Town National Research Hospital.
"Leaning into the Equity Journey for a Better Sector and Community," featuring Undraye Howard, vice president of Equity, Diversity, and Inclusion for Social Current; Marlena Torres, COO for Children's Home Society of Washington; and Angela Bell, director of program operations for The Up Center.
"Crisis to Connection: An Anti-Racist, Trauma-Informed Approach to Improving Life Outcomes for Black Boys," featuring Daicia Price, clinical assistant professor of social work for the University of Michigan; Kelvin Brown, program manager of The Children's Center; and Aubrey Gilliland, project coordinator for The Children's Center.
"The Path to Innovation in Child Welfare," featuring Sarah Norris, Ed.D., chief program officer for Crossnore Communities for Children.
"Integrating Trauma-Responsive Practices and Equity to Support Staff Wellness and Resilience," featuring Kesha Carter, chief diversity officer for CCSI and Elizabeth Meeker, senior director of practice transformation for CCSI.
"Transforming all Spaces into Safe Spaces: Meeting the Urgent Need to Protect our Transgender Youth," featuring Jenny Sloan, LMSW, CTRT, CTRP-C, clinical supervisor for Starr Commonwealth and Michael Rosewood, LLMSW, CTRP-C, behavioral health clinician for Starr Commonwealth.
"Saving the Canary in the Coal Mine: An Organizational Approach to Workforce Retention," featuring Gwen Koenig, chief growth officer for SigBee.
"How Politics is Shaping the Future of the Social Sector," featuring Undraye Howard, vice president of equity, diversity and inclusion for Social Current and Kim Peterson, vice president of change management for Aviva Family and Children's Services.
"The Necessity of Psychological Safety: A Roadmap to Shift Power to Community," featuring Romero Davis, senior program manager of Social Current and Michael Cull, Ph.D., MSN, associate professor in the Department of Health Management and Policy at the University of Kentucky.
Pre-conference sessions will also take place Monday, Sept. 12 and post-conference sessions will take place Thursday, Sept. 15. For a full schedule of pre- and post-conference sessions check here.
Sponsorship and exhibitor packages for SPARK 2022 are available. Through Social Current's network, sponsors have the opportunity to reach more than 12,000 human services professionals representing more than 1,800 organizations that serve nearly 70 million individuals. For more information on sponsorship opportunities check here.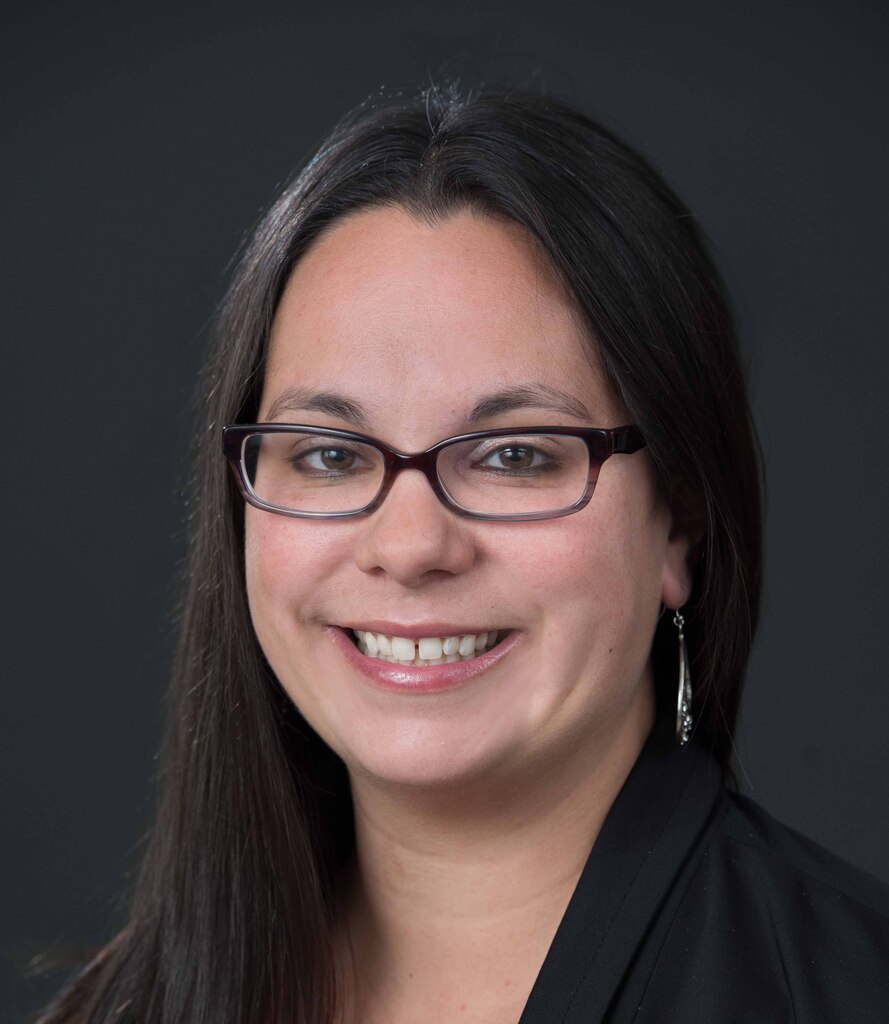 WASHINGTON, D.C. — Social Current, formerly the Alliance for Strong Families and Communities and the Council on Accreditation, today announced the selection of Dr. Cristina Mogro-Wilson to serve as editor-in-chief of the Families in Society journal, which was previously led by Dr. Sondra Fogel, who served as editor-in-chief for the past seven years.
Families in Society: The Journal of Contemporary Social Services has been a core journal in social work research for over 100 years. Launched in 1920 by Mary E. Richmond, a pioneer in the field and the founder of social casework, the journal built a knowledge base for the first systematized approaches to the practice of social work and has been stewarded over the years by the Alliance for Strong Families and Communities. Families in Society is published in partnership with SAGE Publishing.
"We are thrilled to welcome Dr. Mogro-Wilson, whose work as a recognized Latina scholar and expert in health disparities and culturally-responsive practice and education in racial minority populations will greatly inform the future direction of Families in Society," noted Dr. Jody Levison-Johnson, president and CEO of Social Current. "Addressing the challenges that families face today, including socio-economic disparities, racism, substance misuse and behavioral health disorders, requires an evidence-informed approach that is grounded in social change through the lens of advancing equity. Dr. Mogro-Wilson's body of work is uniquely attuned to addressing these vital issues and aligns closely with Social Current's commitment to advancing equitable solutions to society's toughest challenges through collaboration, innovation, policy and practice excellence."
"As a Latina social worker, I value social justice and am committed to advancing equity," noted Dr. Mogro-Wilson. "I look forward to working with the Families in Society team of scholars to increase the vitality and relevance of FIS though diverse representation in advisory board members, peer reviewers, manuscript authors, and – importantly – the readership. The art, science, and practice of social work are such important elements of the discipline because they can strengthen families and communities and help all people achieve their full potential. That's why inclusiveness, transparency, and authenticity in Families in Society scholarship will help advance transformational research and practice, which in turn supports efforts to ensure everyone experiences well-being and opportunity."
Dr. Mogro-Wilson received her master's in social work from the University of Michigan, with a focus on practice with children, youth, and families in 2003, followed by her doctorate from the University at Albany, School of Social Welfare in 2007. Most recently, she has served as assistant professor in residence at the UCONN Health Center in the School of Medicine, Department of Pediatrics from 2007-2009, transitioning to the School of Social Work (SSW) tenure-related tracks, achieving tenure in 2015 as an Associate Professor in SSW. As of August 2022, Dr. Mogro-Wilson will be a full professor at SSW.
She served as the director for the Puerto Rican and Latin@ Studies Project (PRLSP) from 2015-2017, leading them to sustainable achievements in the acquisition of research grants and the development of a bilingual/bicultural master's in social work program. The PRLSP has been referenced and used as a model in various arenas such as the Council on Social Work Education (CSWE) and different social work programs throughout the nation.
From 2019-2022, she served as research director for the University Center for Excellence in Developmental Disabilities (UCEDD) with a focus on supporting design and implementation of applied qualitative and quantitative research projects; the development of research proposals to secure private, state, and federal funding to sustain and grow the UCEDD's research and evaluation agenda; and the development of policy analysis related to programs demonstrating the full inclusion of people with disabilities in education, work, and community life.
Dr. Mogro-Wilson's publishing experience includes serving as an editorial advisory board member and more recently as an associate editor for Families and Society and Journal of Social Work Education (JSWE), which is the flagship journal for CSWE. She co-edited a special issue of JSWE on Teaching, Field Instruction and Administration in the Time of Pandemic or Natural Disaster, with Danielle Parrish and Nalini Negi during the COVID-19 pandemic, co-authoring an editorial on the hidden cost of caregiving during the pandemic. As a graduate faulty representative and member of the National Nominating Committee and Council on Publications for CSWE from 2018-2021, she also worked to ensure anti-racist and diverse representative content in CSWE publications.
"We are confident that Dr. Mogro-Wilson will build on the legacy launched by Families in Society founder Mary E. Richmond and the many who have helmed the journal since," added Dr. Levison-Johnson. "A special thank you goes out to Dr. Sondra Fogel who has stewarded FIS for the past seven years, mentoring Dr. Mogro-Wilson and other scholars in the pursuit of academic excellence in the field of social work practice, policy, and research."
For more information on a subscription to Families in Society, please contact Kirstin Anderson.
WASHINGTON, D.C. — Social Current, formerly the Alliance for Strong Families and Communities and the Council on Accreditation, has announced its 2022 slate of workshops, learning collaboratives, and one-on-one consulting services available for individuals and organizations seeking to advance equity, diversity, and inclusion (EDI) in support of a more equitable society for all. The goal of these programs is to support leaders across a range of sectors in their EDI journeys and to help organizations better understand their role and effectiveness in grounding equity in their work and the systems they represent.
"In the wake of a global pandemic and national racial reckoning, Social Current is working to support organizations wishing to address systemic racial disparities through a collective impact approach, one that reflects the understanding that large-scale social change requires nonprofits, governments, businesses, and the public to collaborate and come together around a common agenda to center equity in all we do," noted Jody Levison-Johnson, president and CEO of Social Current. "These programs offer the resources, research, and training that can help build an inclusive workforce that enables all people to reach their full potential and furthers the goal of promoting the long-term sustainable change needed to advance an equitable society for all"
"Simply mandating or promoting equity, diversity and inclusion (EDI) in the workplace is not enough," notes Undraye Howard, senior director of equity, diversity, inclusion and engagement for Social Current. "To realize the benefits, organizations must treat EDI as any other critical resource and commit to building the right infrastructure to support it. Advancing equity is a journey, both for people and for organizations. Equity must be embedded as part of an organization's culture if it is to be sustainable."
Social Current Offerings
Advancing EDI for a More Perfect Union – A three-part virtual workshop that lays the groundwork for participants to understand their personal relationships with EDI and organizations' maturity, the historical context of racism, and how to build organizational EDI action plans. The workshop will include various presentations, facilitated discussions, reflection opportunities, and dedicated planning time. In addition to learning about core concepts, participants will put ideas into action through a facilitated planning component that creates action plans for their organizations or builds on existing plans. Organizations are encouraged to send multiple staff to collaboratively build or refine current EDI plans for advancement. Register now ($650 for the three part workshop) for workshop sessions in March, June, September, and November. Presenters include:

Undraye Howard, PhD, Senior Director and Special Advisor to the CEO for Equity, Diversity, Inclusion and Engagement for Social Current
Jerica Broeckling, M.A., Engagement Partner for Social Current
Sheryl White, PhD, Vice President of Training and Organizational Development with the Neighborhood House Association
Phyllis Richards, M.A., M.S., Director of Equity, Diversity, Inclusion and Research for Social Current
Learning Collaborative on Equity, Diversity and Inclusion – A 15-month learning collaborative geared toward organizations who want to build momentum toward achieving their organizational equity goals in a supportive environment with assistance and guidance from experts and fellow social sector professionals. The learning collaborative will engage two staff from each participating organization, ideally a senior leader and a BIPOC emerging leader, to assess their individual and organizational competency in EDI and to develop and implement their plans for advancing equity. Participants will receive focused learning from national experts, review real-life case studies, engage in cohort learning forums, and receive team coaching and support. The collaborative will launch with an opening retreat on September 15. Interested organizations must apply in advance. Applications are due no later than June 30. The fee to join the 15-month collaborative is $9000 with reduced rates for organizations engaged with Social Current.
One-on-One EDI Consulting Support – For organizations seeking customized or one-on-one support, Social Current offers a variety of tailored EDI consulting services. Contact us to learn more about how our team can support your organization.
The Infrastructure Investment and Jobs Act, just passed by Congress, includes several provisions of importance to the charitable nonprofit sector, yet curtails essential relief enacted earlier this year. The nonprofits listed below celebrate many helpful aspects of the law and urge Congress and the administration to quickly take action to enact further #Relief4Charities:
"The Infrastructure Investment and Jobs Act includes several priorities that will assist nonprofits and the communities they serve. We are glad to see the inclusion of a Nonprofit Energy Efficiency pilot program that awards $50 million in grants for charitable organizations to make upgrades to their facilities and $65 billion to support broadband access for all.
"We are disappointed however, that the bill eliminated the Employee Retention Tax Credit for the fourth quarter of this year. The ERTC, which has been a lifeline for many nonprofits, is a refundable payroll tax credit for nonprofits and small businesses designed to provide a financial incentive for employers to keep employees on their payrolls and continue to deliver important services during the pandemic and in its immediate aftermath. It has allowed them to retain critical employees in the face of the economic challenges caused by the pandemic. Tens of thousands of organizations are now counting on fourth quarter 2021 access to an ERTC to support the financial decisions they made to bring employees back on the payroll and increase operating capacity to serve their communities."
"As Congress and the White House continue negotiations on the best ways to support American families and the economy, we encourage them to prioritize continued support for ERTC allowing charitable nonprofits to access the ERTC during the Fourth Quarter of 2021; extending nonprofit eligibility for the ERTC through 2022 to help ensure a strong economic recovery from the pandemic; and, amending the definition of nonprofit "gross receipts" for the ERTC program to better reflect revenue available to support nonprofits amid the pandemic."
###
American Alliance of Museums
Association of Art Museum Directors
Boys & Girls Clubs of America
Catholic Charities USA
Dance/USA
Girl Scouts of the USA
Girls Inc.
Goodwill Industries International Inc.
Independent Sector
Jewish Federations of North America
League of American Orchestras
National Council of Nonprofits
Network of Jewish Human Service Agencies
OPERA America
Social Current (formerly Alliance for Strong Families and Communities and Council on Accreditation)
Union of Orthodox Jewish Congregations of America
YMCA of the USA
Washington, D.C. – Social Current, formerly the Alliance for Strong Families and Communities and Council on Accreditation, announced today a cooperative agreement with the Department of Justice's Office for Victims of Crime (OVC) for Fostering Resilience and Hope: Bridging the Gap Between Law Enforcement and The Community. The agreement will support a three-year demonstration initiative that will infuse hope theory to assist law enforcement officers with addressing trauma and adversity in order to repair and rebuild relationships within the community. Social Current will receive $1 million to oversee technical assistance to two sites with the full grant totaling $4 million. Selected sites will be announced at a later date.
"The Department of Justice is committed to advancing work that promotes civil rights, increases access to justice, supports crime victims, protects the public from crime and evolving threats, and builds trust between law enforcement and the community," commented Stacy Phillips, Victim Justice Program Specialist for the Office for Victims of Crime for the Department of Justice. "This program furthers the Department of Justice's mission by advancing law enforcement policies and practices that promote justice and healing for all victims."
"The award of this cooperative agreement reflects recognition of our expertise in helping support organizations in their equity, diversity, inclusion (EDI), and racial justice journeys, as well as our work in engaging victim-centered organizations in multidisciplinary, national scope technical assistance projects to accelerate innovation and knowledge," commented Jody Levison-Johnson, president and CEO of Social Current. "The work of Social Current is to facilitate collaboration and innovation and advance policy and practice excellence within organizations and across systems. We believe this initiative will play a significant role by creating a learning community and building a body of knowledge around resilience and community engagement."
"Building hope is about honoring, trusting, respecting, valuing, and amplifying opportunities within communities," noted Dr. Chan Hellman, a respected expert in hope science and training and founder of Chan Hellman LLC. "We believe that hope may provide a simple shared language that can be useful to the community as they work to move past awareness status into actionable goals and pathways aimed to dismantle systemic oppression and racism."
The initiative will include training, capacity development, advocacy, and outreach with a goal of repairing and rebuilding trust between law enforcement and the communities they serve and enhancing law enforcement officers' ability to effectively engage with community members. Additionally, the effort is geared to increasing the likelihood that the community will assist in investigations to make communities safer and hold those responsible accountable. The goal is to increase the likelihood that crime victims will report their victimizations to the police, reducing the likelihood of re-victimization, and helping to build safer communities, where all residents thrive.
The program builds on a previous initiative known as the Healing Justice Alliance Initiative, which explored demonstrated strategies for implementing a trauma-informed and collaborative approach to build trust between communities of color and law enforcement agencies. Informed by young men of color who are survivors of violence, the project's outcomes improved lives, by pointing to ways to manage trauma, and focusing on changing community conditions that produce trauma.
Romero Davis, senior program manager for Practice Excellence at Social Current will head the technical assistance team. He also serves as senior program manager for Equity, Diversity, and Inclusion and Engagement at Social Current. Romero is a mentor; an award-winning leadership, professional development, and life coach; published author; and an advocate of safe communities and families. Romero has been active nationally working with agencies in areas such as poly-victimization; trauma in families; equity, diversity, and inclusion; juvenile justice; and domestic violence. Romero previously served as program manager for agencies focused on sexual assault and domestic violence.
Romero will be joined by Social Current colleagues Undraye Howard, Amy Templeman, Karen Johnson, Kelly Martin, Rehana Absar and Phyllis Richards who bring a range of expertise and experience to the team. They will be joined by a talented team with diverse expertise that includes Dr. Chan Hellman and T/Cpl Meghann Holloway.
Key elements of the technical assistance will include:
Working with demonstration sites to develop a train-the-trainer curriculum to foster a law enforcement culture rooted in Hope Theory;
Development of a detailed plan for implementation and dissemination agency wide;
Development of a strategic plan for the agency that incorporates tangible goals and objectives for implementing a hope-centered agency framework and practice that responds to the needs of officers;
Development of new or expanded policies and best practices that operationalize a common language of hope tailored for law enforcement that promote safety, well-being, and community-oriented policing practices that can be adopted by other communities across the nation;
Creation and implementation of a cohesive and actionable plan to respond to and reduce traumatic stress throughout the agency;
Development of a diverse community advisory council that will be charged with helping law enforcement implement a hope-centered approach by creating and maintaining community relationships and coordinated outreach; and
Documentation and dissemination of best practices and lessons learned informed by national research and local analysis that can serve as guide for system transformation.
Media Notes: For more information or to request an interview, please contact Jennifer Devlin at 703-966-3241 or jdevlin@social-current.org.
###