September 13
@
8:00 am
–
September 14
@
5:00 pm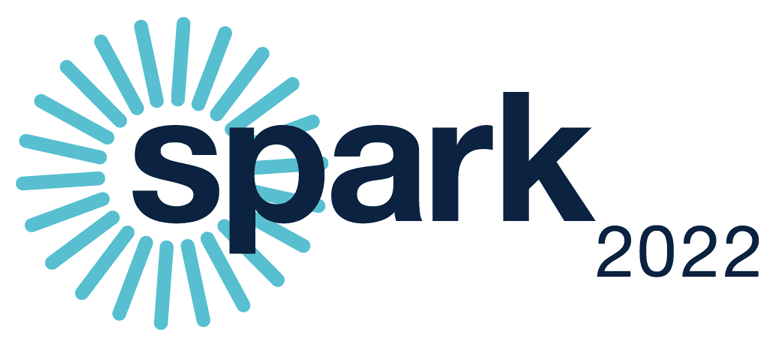 Save the date for SPARK 2022, which will be held Sept. 13-14 in Baltimore.
In addition, pre- and post-conference sessions will be held Sept. 12 and 15.
SPARK 2022 will showcase sector insight and expertise to drive toward greater impact so all people can thrive. This in-person event will convene leaders from across the human services ecosystem. Together, we will focus on topics that are critical for organizational excellence and our sector's impact:
Brain Science
Equity, Diversity, and Inclusion
Organizational and Service Delivery Innovations
Workforce Resilience and Leadership
Fueled by a commitment to advance equity and improve the well-being of all people, we will elevate important conversations around our most vexing challenges. Join us for inspiration and practical tools for implementing innovative practice, policy, and research.
Registration and sponsorship opportunities will be coming soon.
Monday, Sept. 12
1-5 p.m.     Pre-Conference Sessions
Tuesday, Sept. 13
8-9 a.m.     Breakfast with Exhibitors
9-10:30 a.m.     Opening General Session
10:30-11 a.m.     Break with Exhibitors
11-12:30 a.m.     Session A Workshops
12:45-1:45 p.m.     Networking Lunch
2-3:30 p.m.     Session B Workshops
4:30-5:30 p.m.     Networking Reception
Wednesday, Sept. 14
8-9 a.m.     Breakfast with Exhibitors
9-10:30 a.m.     Session C Workshops
10:30-11 a.m.     Break with Exhibitors
11-12:30 a.m.     Session D Workshops
12:45-1:45 p.m.     Networking Lunch
2-3:30 p.m.     Session E Workshops
3:45-4:45 p.m.     Closing General Session
Thursday, Sept. 15
8 a.m.-12 p.m.     Post-Conference Sessions
Location
Hilton Baltimore Inner Harbor
401 West Pratt St.
Baltimore, MD 21201
Hotel Reservations
Social Current has arranged a special room rate of $220 for single or double occupancy, plus applicable taxes. Reserve your room online or by calling the hotel at 443-573-8700 by Aug. 15 and mentioning the group name Social Current SPARK 2022 to receive the discounted rate. This rate is available for stays up to three days prior to and after the conference, but it is subject to availability at the time of booking.
BWI Marshall Airport (10 mi.)
Baltimore/Washington International Thurgood Marshall Airport (BWI) offers several ground transportation options:
Light Rail: BWI Marshall Airport Light Rail Station is located immediately outside the lower level of the terminal building, adjacent to Concourse E. The Hilton Baltimore official stop is Pratt St Light Rail Station.
Uber and Lyft: Pickup is located at the terminal curbs on the Upper Level/Departures.
Registration coming soon!
Registration must be received on or before Aug. 15 to receive the early bird rate. After that date, regular rates apply.
Organizations that Have an Enterprise Engagement Package and/or Achieved COA Accreditation
Early Bird Registration $550
Regular Registration $700
Other Organizations
Early Bird Registration $650
Regular Registration $800
Multiperson Registration Discount
Register five (5) full conference participants from the same organization and receive $50 off all subsequent full conference registrations from the same organization. Only one discount per person; no other discounts apply.
Cancellation by Participant
All cancellation requests must be made in writing. Conference cancellations are subject to a $100 processing fee. Cancellation requests received after September 1 will not be refunded. Credit toward future Social Current events is not currently possible. Participants unable to attend the conference may send an alternate participant. Notice of written cancellation or alternate participant requests must be emailed directly to Social Current.
Cancellation by Social Current
If Social Current cancels this conference, all registration fees will be refunded in full.